Tanto si
1. Less Is More
Una regla que aprendí directamente de uno de los grandes dioses de sonido, vivo Ben Burtt, es que sea sencillo. Por supuesto, usted puede lanzar efecto de sonido al efecto de sonido por encima de los otros, pero eso sólo va a acabar dándole una sección muy ruidoso. En su lugar, trate de mantener sus entornos mínimo con sonidos que usted realmente sabe que va a escuchar, de forma intermitente que emiten, en lugar de correr sin parar. Y, dar todo su ubicación dentro de la mezcla.
2. Try Additive
La mayoría de los diseñadores de sonido tiran de las bases de datos de audio personales compuestos por archivos de audio que, o bien ellos mismos han registrado, o se están tirando de una biblioteca de sonidos que
3. Pan, Pan, Pan
Extrañamente,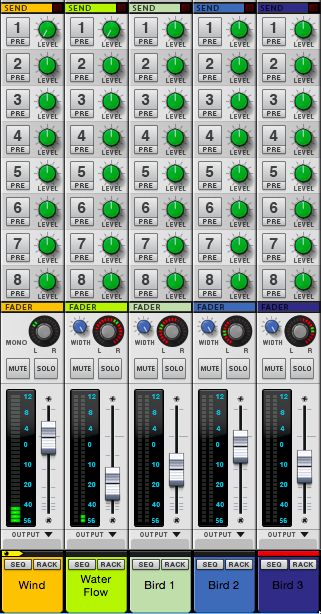 Buena panorámica es esencial para construir un entorno convincente.
4. Mix and Match
Una mala costumbre para cualquier diseñador de sonido para entrar en es seguir usando las mismas herramientas, una y otra vez. Don
5. Easy on the FX
Nothings dice que don
Un gran hábito, especialmente para entornos es utilizar realmente envíos auxiliares y devoluciones y mantener sólo un par de efectos que pueden transmitirse a través de múltiples fuentes. Esto mantiene una uniformidad en la mezcla, y lo hace sonar como todo lo que realmente es

6. White Noise is Your Friend
usted
7. Avoid Repetition
si tu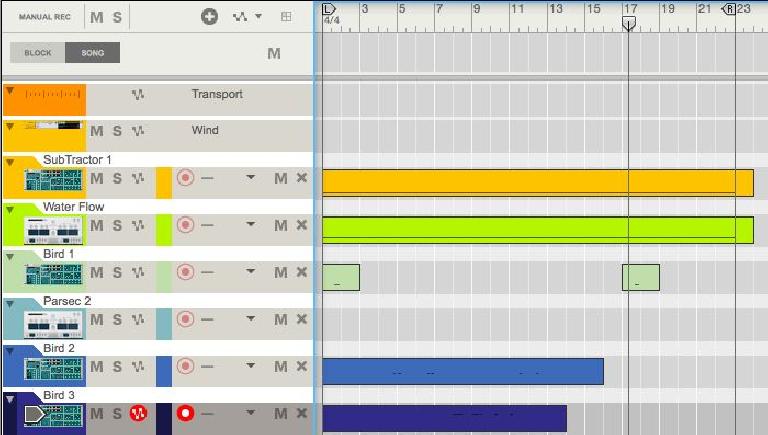 8. Keep it Dynamic
En el mundo real, los paisajes son muy dinámicos. Sonidos erupción de la nada, y mueren en la nada. Coches pelar a cabo, las alarmas se disparan. Lanzar en un par de eventos comodín en sus entornos realmente puede construir la autenticidad arriba, aunque usted no
9. Real or Synthesized?
La mayoría de los diseñadores de sonido prefieren real audio, a diferencia de sonido sintetizado, ya que es mucho más autenticidad, incluso a los mayores laicos de sonido, que algo creado por un sintetizador. Y, sin embargo, a los efectos adecuados y la colocación correcta dentro de una mezcla, algunos sonidos sintetizados pueden sonar más real que lo real. Personalmente, me gusta la mezcla sintetizada sonidos con sonidos reales, ya que esto tiende a crear un producto final que en realidad no se destacan del resto. Usted aren