Celebrate the 50th Anniversary of the ARP 2600
To call the ARP 2600 an influential synthesizer is a grand understatement. When first produced in 1971, the 2600 presented musicians with the power of a full-fledged modular synthesizer, but with "normalled" connections allowed anyone to play without knowing how to program. It was educational, powerful, and flexible… And it sounded phenomenal. The 2600 can produce amazing sonic textures, leads, basses, sound effects, and just about any other sound you can imagine.

Early adopters
Early adopters such as Edgar Winter, Pete Townshend, Joe Zawinul and Stevie Wonder helped popularize the 2600 in a musical context. Stevie even had a customized 2600 with the controls labeled in Braille. The 2600 is also famously known as the voice of Star Wars' R2-D2, being played by sound designer Ben Burtt.
New versions
And with the reintroduction of the 2600 by Korg, ane Antonus as well as 2600 VSTs such as Time wARP, Cherry Audio's 2600 and Arturia, a whole new generation of musicians can now experience the endless possibilities of this incredible synthesizer.
More about the event: September 18
This hybrid in-person/online event will feature live performances, panel discussions, special guests, a synthesizer clinic, a cocktail reception, a silent auction and more. More information!
Confirmed PANELISTS
• David Baron
• Phil Cirroco
• Lisa Bella Donna
• Brian Kehew
• David Friend
• David Mash
• Jennifer Hruska
All proceeds will benefit the Alan R. Pearlman Foundation and the ARPs for ALL project.


TICKETS AND INFORMATION
We want to ensure everyone's safety, so tickets will go on sale two weeks before the event, so we can plan as accurately as possible.
Visit the
Facebook Event page
regularly.
Learn the ARP 2600 at ASK.VIDEO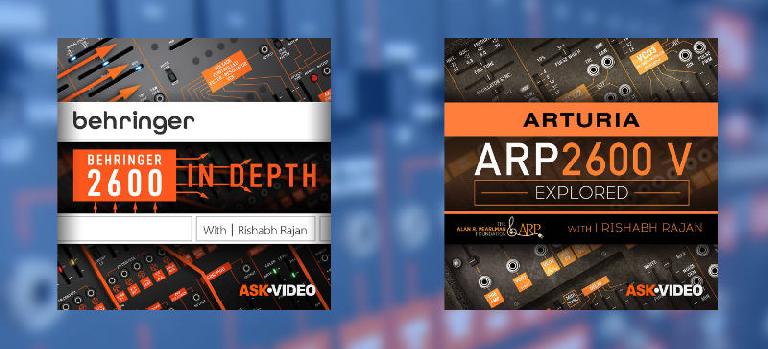 Learn everything ARP 2600 at Ask.Video!