Learn Wavetable and Vector Synthesis with this Animoog Z Course
Moog's powerful anisotropic wavetable synth is back, reborn as Animoog Z. Learn all about it in this course, and discover new concepts of multidimensional sound design and performance.
A decade ago, Moog released the original Animoog app, which quickly became one of the most popular iOS synths. Using a new synthesis engine called ASE (Anisotropic Synth Engine), the Animoog offered a very unique synthesis experience by takind advantage of the touch interface of iOS devices.
Now with Animoog Z, Moog expands on the original instrument by adding a 3D XYZ touch interface for the Orbit path, more FX and more modulation capabilities. And in addition to running on iOS devices, the app now also runs as a plugin in your DAW.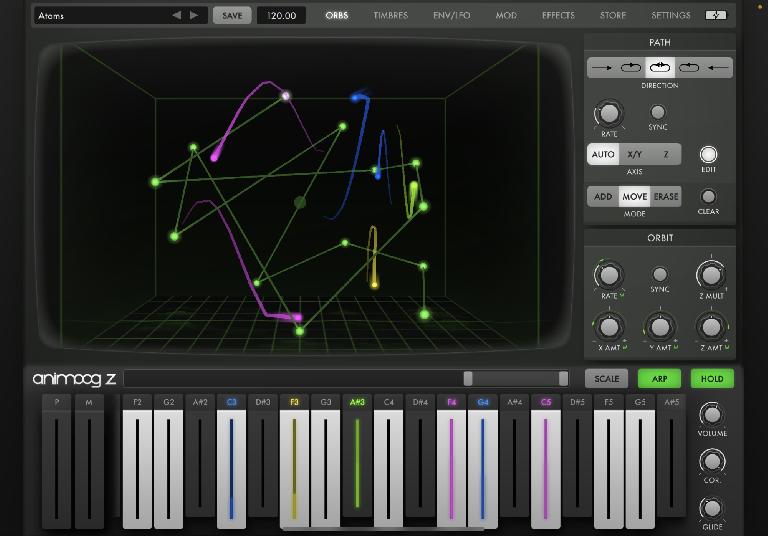 Learn Animoog Z with this Ask.Video Course
In this Ask.Video course, trainer and sound designer Rishabh Rajan takes you on a tour of Moog's Animoog Z, and explores all its innovative features.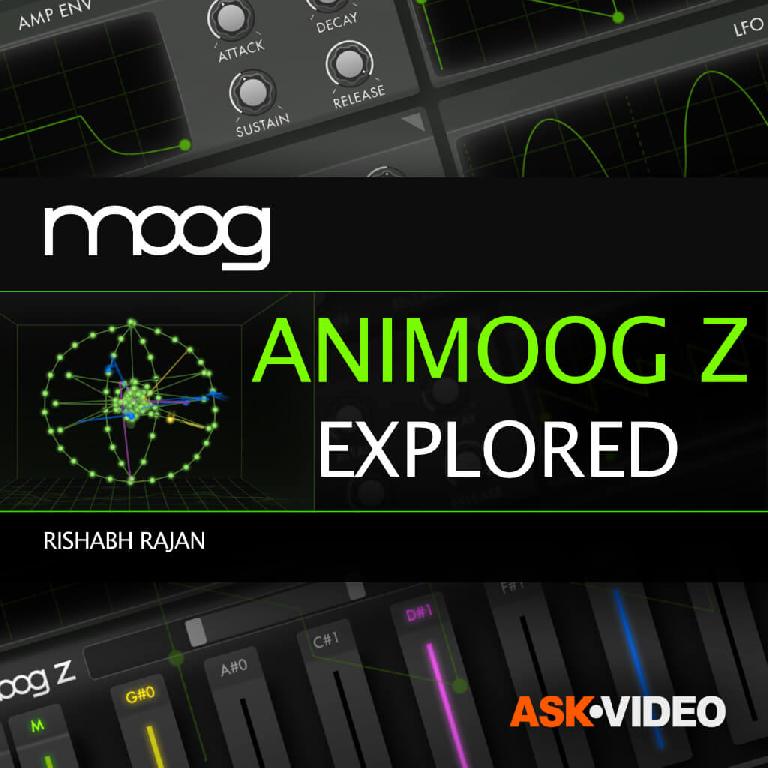 Rishabh starts the course by creating a clean patch and resetting everything back to default. You then dive into the synthesis aspect of the synth and explore all its functionalities. This is where you learn to create complex and evolving sounds from scratch, by drawing paths in a 3D space to control and morph your sound. The ENV/LFO and MOD pages are covered in depth, and you get a detailed explanation of the 5 different effects available: Arpeggiator, Filter, Thick, Delay and Looper. You also learn about Animoog Z's on-screen keyboard and its many functions, including pressure sensitivity. Finally, Rishabh wraps up the course by explaining how to use Animoog Z as a plugin in your DAW on your Mac.
So download the free Animoog Z app from the App Store now, watch this course and see how Animoog Z can add a whole new layer of animated sound synthesis to your music productions.