Se você
1. Less Is More
Uma regra que eu aprendi diretamente de um dos maiores deuses som, vivo: Ben Burtt, é mantê-lo simples. Claro, você pode jogar efeito de som em cima do efeito sonoro por cima um do outro, mas isso só vai acabar dando-lhe uma secção muito barulhento. Em vez disso, tente manter seus ambientes mínimo com sons que você realmente sabe o que você vai ouvir, de forma intermitente emitindo, ao invés de executar non-stop. E, dar tudo a sua própria localização dentro do seu mix.
2. Try Additive
A maioria dos designers de som puxar de bancos de dados de áudio pessoais, composto por arquivos de áudio que quer, eles mesmos gravados ou eles estão puxando a partir de uma biblioteca de sons eles
3. Pan, Pan, Pan
Estranhamente, eu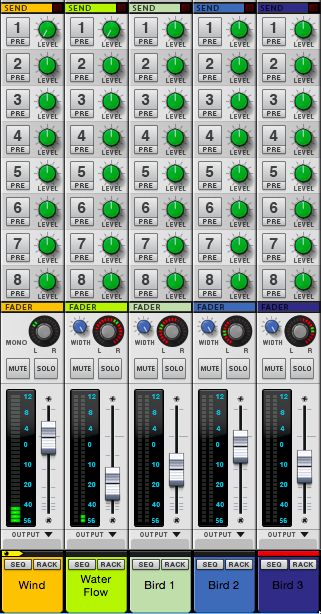 Bom panning é essencial para construir um ambiente convincente.
4. Mix and Match
Um hábito desagradável para qualquer designer de som para entrar é continuar usando as mesmas ferramentas, uma e outra vez. Dom
5. Easy on the FX
Nada diz que eu don
Um ótimo hábito, especialmente para ambientes é realmente usar auxiliar envia e retornos e manter apenas um par de efeitos que podem ser distribuídos por várias fontes. Isso mantém uma uniformidade na mistura, e faz parecer que tudo realmente é

6. White Noise is Your Friend
Vocês
7. Avoid Repetition
Se você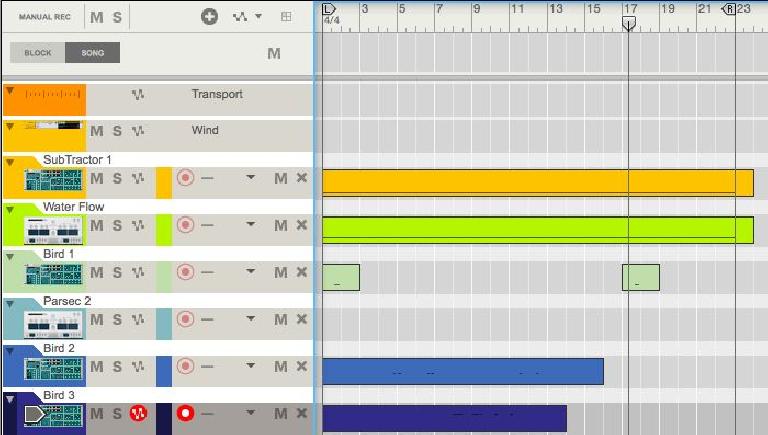 8. Keep it Dynamic
No mundo real, as paisagens são muito dinâmicas. Soa erupção do nada, e morrem em nada. Carros descascar para fora, alarmes sair. Jogando em um par de eventos wild card em seus ambientes pode realmente construir a autenticidade-se, embora você don
9. Real or Synthesized?
A maioria dos designers de som realmente preferem real de áudio, ao contrário de áudio sintetizado, como há muito mais autenticidade, mesmo para os maiores leigos de som, do que algo criado por um sintetizador. E, no entanto, com os efeitos certas eo posicionamento correto dentro de um mix, alguns sons sintetizados podem parecer mais real do que a coisa real. Pessoalmente, eu gosto de misturar sons sintetizados com sons reais, pois isso tende a criar um produto final que realmente se destaca do resto. Você aren