2015 has seen more MIDI Controllers than ever hitting the market. What's exciting is how varied and unique many of them are. From DIY kits to smart controllers that integrate intelligntly with music software, pads with sequencers to thin keyboard-based controllers, there's something for everyone.
Here's 10 MIDI controllers released in 2015 that we think deserve special mention (in no particular order).
1. Novation Launchpad Pro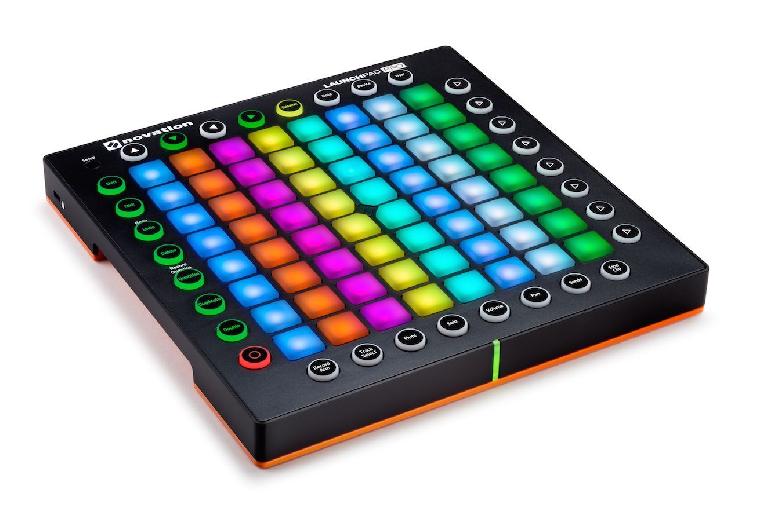 Even for a newcomer to the Live platform, the Launchpad Pro doesn't take much learning. The added creativity that's available to you thanks to the velocity and pressure sensitive pads plus the mixer and performance controls are both useful and fun. I honestly found myself barely looking at the computer screen when using the device, which is surely the aim of any DAW performance controller such as this. Obviously it doesn't do everything and there are tasks for which you will have to turn back to the mouse, but this is in the words of Novation "an instrument designed for live performance" and not intended to be a complete replacement for traditional DAW control methods.
As well as Live Lite, you also get a Loopmasters sample collection and plug-in versions of the classic Bass Station and V-Station synths to help you get started. The Pro costs a little more than the regular Launchpad which won't come as a surprise, but it's genuinely a more rounded performance instrument thanks to its enhanced control and interaction features. If you plan on performing with Live in any capacity at all, you'd be hard pressed to find a better way to do it than connecting a Launchpad Pro and getting seriously hands-on with your music.
Price: £229.99 GBP / $299.99 USD
Pros: Excellent new pressure and velocity sensitive pads. Clever color coding for visual feedback. Gentle learning curve. Use hardware MIDI kit. USB powered with computers. iOS compatible. Use with third-party software. Quickly access different modes without breaking performance flow.
Cons: Really none if you're an Ableton Live user.
Review: https://ask.audio/articles/review-novation-launchpad-pro
2. Ableton Push 2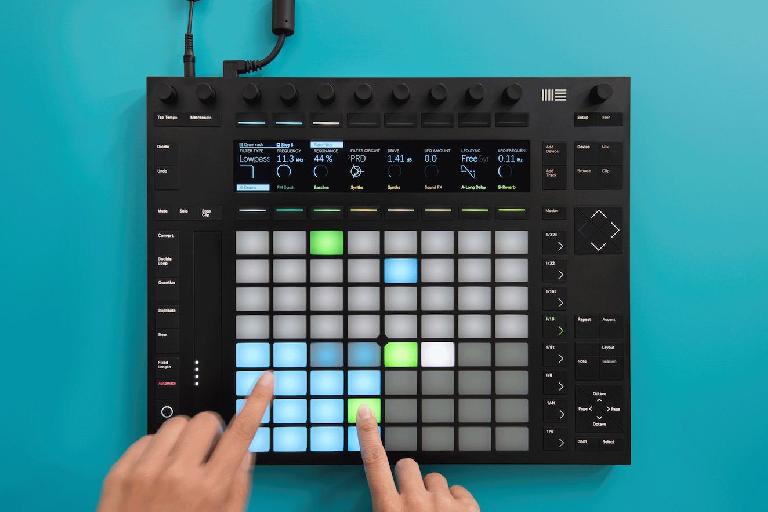 There's no question Push 2 brings Ableton's flagship controller much closer to the machine they set out to make: an instrument that lets you create without needing to look at your computer. For those curious about getting a Push but held out 'til now, Push 2's new features ought to make a convincing case despite the somewhat higher price tag. I also have to imagine Ableton will be unveiling more cool features for Push 2 soon enough, but we'll just have to wait to see what they have in store down the line.
So if you already own a Push, do you really need Push 2? In a classy move, many of the key new features in Live 9.5 are available on Push 1 as well, but there's simply no competing with that new display. While the trademark fluid workflow translates more or less completely from 1 to 2, at times I did find myself wishing for the latched Mute/Solo/Stop buttons of Push 1 that are now reduced to momentary functionality on Push 2—a small trade-off for that big display, which makes it a more inspiring instrument than ever.
Price: EUR 699 / USD 799
Pros: Enhances the fluid, inspiring workflow of Push 1 with a fresh design; integration with the new version of Simpler takes sample manipulation to a new level; the gorgeous display and elegant encoder integration virtually eliminates the need to rely on Live's GUI—or your mouse—when using Session mode.
Cons: Recessed USB input may not accept generic USB cables; requires power supply for the display and backlighting to be useful; no MIDI output for hardware connectivity; screen seems to scratch easily.
Review: https://ask.audio/articles/review-ableton-push-2
3. Akai Pro Advance 49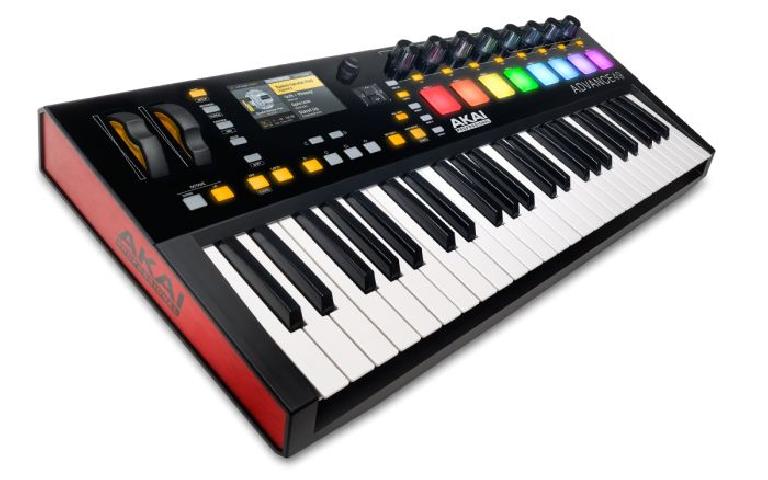 The keyboard itself is aesthetically beautiful. The keybed is responsive and feels very smooth to the touch. The sensitivity and velocity curves are adjustable, but feel incredibly expressive and natural in their default state. The body of the instrument is sleek and futuristic. I've been a fan of the Akai controllers since the MPK series was introduced and this latest iteration feels quite evolved. The pads are illuminated and the colors can be customized right down to each individual on/off state.
Once you've got VIP software installed and configured, you can begin to really see the synergy between it and the Advance in action. You can browse your entire library and instantiate plugins right from the keyboard. You can browse patches, trigger samples, layer, split, create dynamic multis all without touching the computer.
What do you call a MIDI controller keyboard that can maps seamlessly with 3rd-party plug-ins and makes controlling them more intuitive and easier? Intelligent? Smart? Or Akai Pro Advance?
Price: $399 / $499 / $599 for 25, 49, and 61 note versions respectively.
Pros: Seamless software and hardware integration. Aesthetically beautiful and functional keyboard. VIP software is fantastic. Extremely responsive and reactive. Very stable software.
Cons: VST instruments only (although the VIP app itself is an AU plugin). Main window is not resizable.
4. M-Audio Code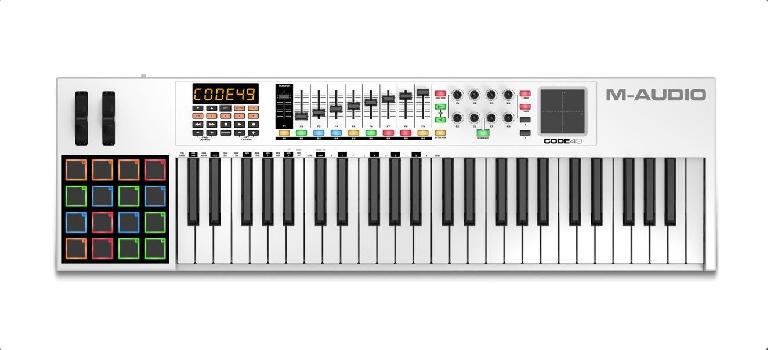 The Code 49 from M-Audio is a robust and sturdy controller that acts and feels like it can take some real abuse. And, one thing I should mention, it's lighter than the older M-Audio controllers. So, sturdy, but lighter. A very tough combination to pull off, and M-Audio seems to have done it. I really do hope they support this line and get some actual remote scripts for platforms like Ableton and Reason, and not just include basic templates, pre-programmed into the controller. But, aside from what's missing, it still feels nice. And, if you're a keyboardist, you're really going to love the ivories.
5. Akai Pro MIDImix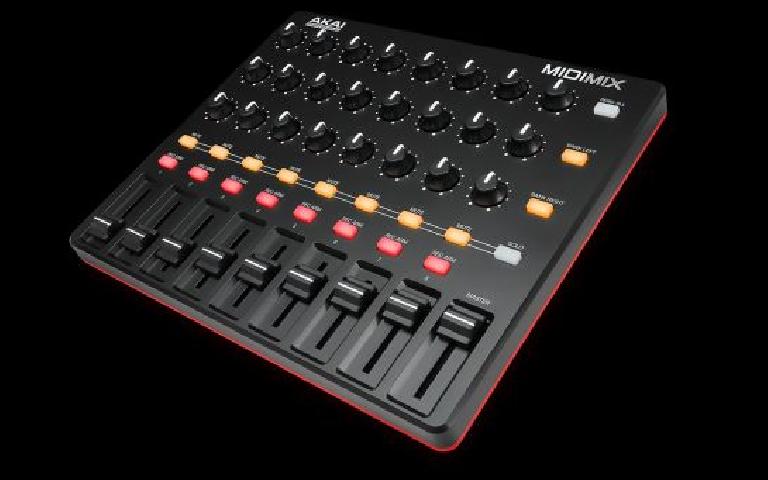 The MIDIMix is a fun, affordable, little mixing console that is as reliable as it is sturdy. It gives you 9 physical faders, 24 pots and 20 buttons, and all of them are going to stand the test of your every day life, quite well... as long as you're not a deep sea diver! MIDIMix is not water proof! But, it is fun and extremely reliable. If you're needing something to tame your mixes, and gain order in strange environments that require a sturdy, small, mixing desk, you will have to work hard to find one better! Well, as long as you have the remote script.
Price: $149 USD
Pros: Solid mixer, with solid design and a nice gimmick, in SEND ALL, that really does come in handy.
Cons: This is entirely aimed at Ableton, it seems. No Reason Remote file, and little documentation on other DAWs yet.
Review: https://ask.audio/articles/review-akai-pro-midimix
6. Livid Instruments Builder Box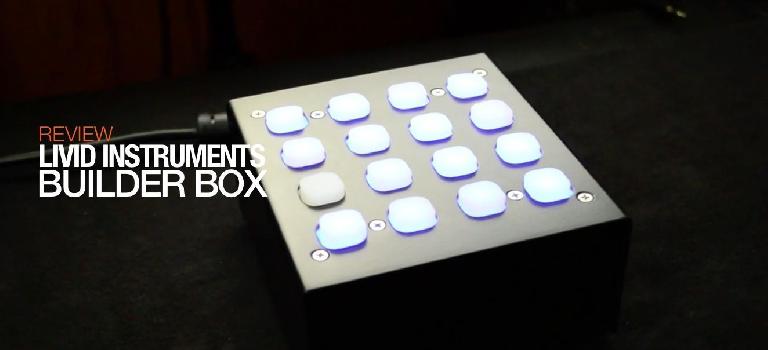 Livid supplies you with a pretty serious controller for small price that they are offering for this kit. You won't find a controller of this quality in this price range, but you will work for it. You will find yourself having to double-check your work, and you might, like me, get burned. But, I do believe the end result is definitely worth it if you enjoy long projects like this, similar to building model airplanes. The included Ableton Remote Scripts are highly customized for this controller, and offer an unbelievable amount of suggestions for further programming. There's just going to be a learning curve, if you're like me, and new to interior of electronics.
In short, I'd like to clarify my position, and state that this was a project that really pushed me. But, in the end, I would totally go back and do it, again. I learned a lot, and built a highly rugged, versatile device that I will definitely use for a long time.
Price: $100
Pros: A solid, small, powerful controller, that will teach you as much as it will serve you. Well written instructions, and a really cool Remote Script.
Cons: No spare parts, period?! I know it's priced aggressively, but not even a spare diode or LED? Do you know how hard it is to find LEDs on Thanksgiving?
Review: https://ask.audio/articles/review-livid-instruments-builder-box
7. Arturia Beatstep Pro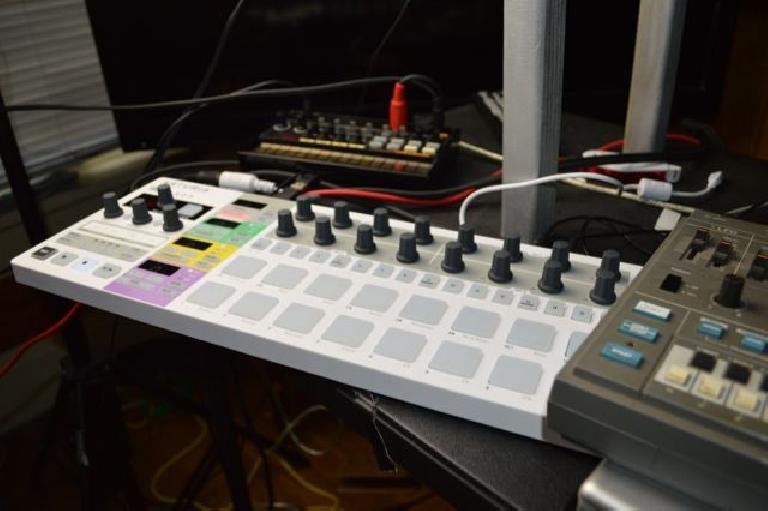 As a standalone sequencer, BeatStep Pro sets a new standard for what one should expect, with a level of polish that will really set the bar for all of Arturia's competitors. Thought and care has gone into this design to such a degree, that it really almost brings a tear to my eye, as you can tell this is a product of sheer passion. And, for the price, and for the sheer number of hours of fun, I'd recommend this product to anyone that has even a couple of MIDI, or CV-based devices. But, as a controller for a DAW, I would only recommend this device to someone who is experienced enough with not only computers, but also MIDI and DAWs, in general.
And, I'd say to Arturia: You have an amazing device! Support it with amazing updates, controller scripts, and more videos, and you won't even need to start working on BeatStep Pro II. You'll be selling the original for years.
Price: £249 USD
Pros: An amazing product with 2 sequencers and a drum programmer that is fun to use and really does what it says it will do as a standalone.
Cons: No dedicated control surface scripts for DAWs, aside from HUI and Mackie Control Classic. Works as standalone, but includes no power adapter for separate use, away from a computer.
Review: https://ask.audio/articles/review-arturia-beatstep-pro
8. Komplete Kontrol S88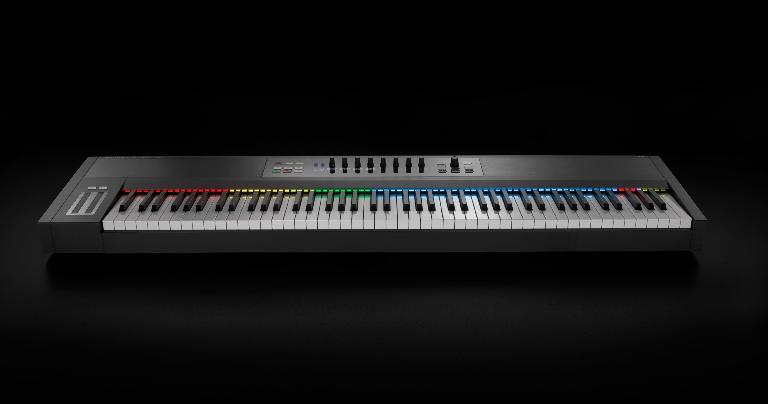 Along with the release of the Komplete Kontrol software version 1.5 that brings a bunch of important new features to the platform (like expanding it to other VSTs), NI has released the biggest and you might reasonably assume final model in its "S" keyboard series. Joining the 25, 49 and 61 key models is an 88-key weighted beast that's designed for the more serious player.
It features full-sized, weighted, hammer action keys. Those keys in this instance come from Fatar (as do the others in the series, though only semi-weighted), whose keybeds are well known in the industry for being very playable. Although I have many keyboards, the one I play on when I'm really playing piano is a digital stage piano, because of how great it feels. Hammer action keys are just a requirement for some players.
Price: £729 GBP / $999.99 USD
Pros: Really expressive and playable keybed. Get the most out of piano and orchestral sounds. All the goodness of the Komplete Kontrol system. Light Guide, touch sensitive controls and touch strips. MIDI generators for advanced part creation. Works with external MIDI gear too.
Cons: No sustain pedal supplied as standard. The S61 is cheaper, if you can live without weighted keys.
Review: https://ask.audio/articles/review-komplete-kontrol-s88
9. ROLI Seaboard RISE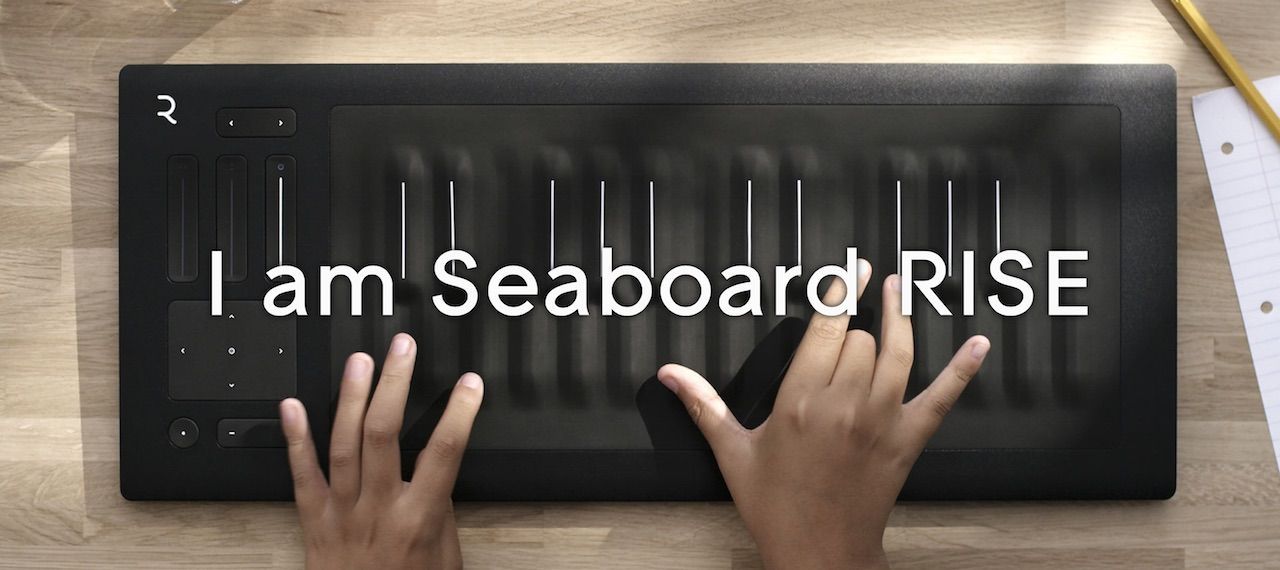 The Seaboard RISE is an accessible musical instrument that extends the revolutionary, award-winning technologies of the Seaboard GRAND to a wide audience of music-makers. We're currently mid-way through reviewing a unit, so unfortunately can't provide pros and cons at this stage... but, (spoiler alert)... we like it a lot! Hence it's in this list!
10. Misa Digital nsc-32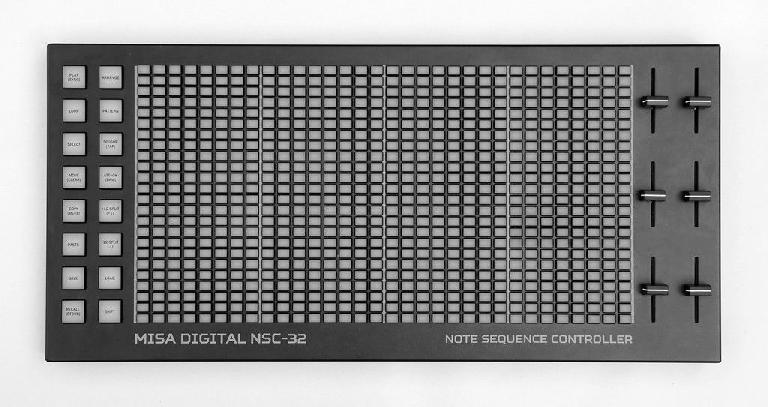 We haven't reviewed this beast of a MIDI controller but might have one for you in Feb 2016... stay tuned to Ask.Audio!! If it's half as cool as it looks to be in the video (link below) it'll be very interesting to check out.
Misa Digital told us the NSC-32 is their take on a step sequencer designed to give "the musician/DJ more control over the sequences being played". It took a total of 13 months as a side project to create and bring to market, and is assembled in Sydney, Australia.
This note sequencer can play up to six patterns simultaneously and allows you to store up to 768 sequences!! (That's one for every pad).