Arturia MiniFuse Recording Pack: Review
Starting your audio production journey on a budget? Arturia's MiniFuse Recording Pack may be a good all-in-one solution. Let's find out!
When starting your journey into audio and music production, it's easy to get overwhelmed by all the choices available. From purchasing the essential audio interface and DAW to finding a good mic and reliable headphones, the list seems never-ending. And it's even more challenging if you're on a tight budget... which let's face it is often the case! Luckily, Arturia has come up with an affordable solution to address this problem with the MiniFuse recording pack. So let's see what it's all about…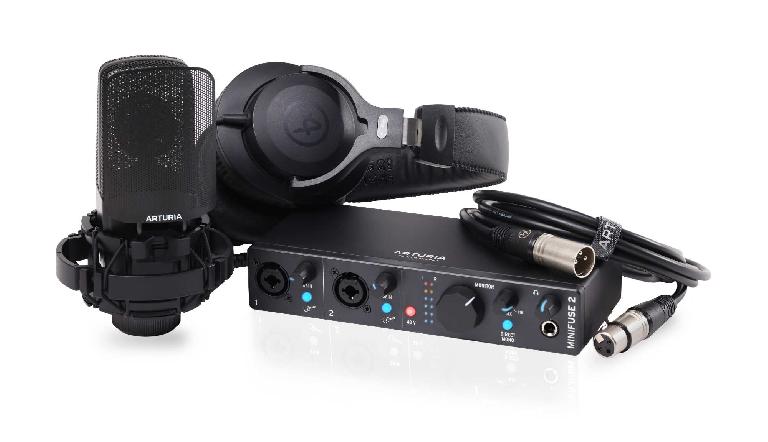 MiniFuse 2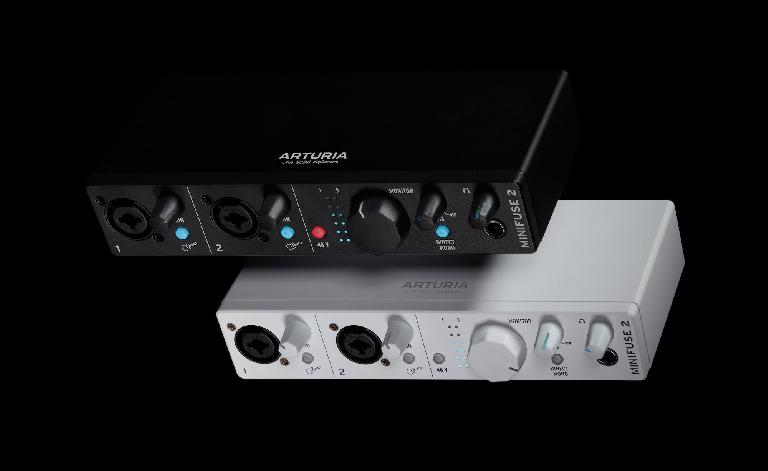 The star attraction in the pack is undoubtedly the MiniFuse 2. Both versatile and super compact, this 2-in/2-out audio/MIDI interface is capable of 24‑bit recording with a sample rate of up to 192 kHz. On the front panel, you'll find two Mic/Inst/Line inputs that accommodate both 1/4-inch and XLR cables. Each input has an Instrument switch that can be activated for recording electric instruments such as guitar and bass. Additionally, there's a 48 V switch to activate phantom power—necessary when working with active microphones, such as the CM1 included in the package.
The rubberized knobs are high quality and feel solid. The preamps offer 56 dB of gain and deliver pristine, noise-free performance. Unfortunately, there's no input level meters directly on the unit, but a clever LED light on each knob lets you keep an eye on your levels. When the light is blue your levels are fine, but if you see some red action, watch out... your signal is too hot! For a more precise view of the input levels, you need to launch the MiniFuse Control Center on your computer. As for the monitor output, a level meter is conveniently available on the interface.
The Direct Monitoring feature lets you listen to the dry signal you're recording with zero latency, and you can blend between the direct input signal and the computer audio with the Mix knob. You can control the monitor and headphone levels separately with the two independent volume knobs.
Things get very interesting on the back of the unit where you'll find features not available on other audio interfaces in the same price range. First, there's a powered USB Hub port, ready to hook up your MIDI controller, thumb drive or other low-power peripherals. That might seem like a small addition, but this is a blessing if your computer has limited USB ports. MacBook Air owners will surely love this! Next, there's standard 5-pin MIDI IN/OUT to connect your MIDI gear, another feature often missing from similar interfaces. Finally, you have two 1/4" outputs to hook up your monitors, and a USB-C port to connect to your computer.
The CM1 Mic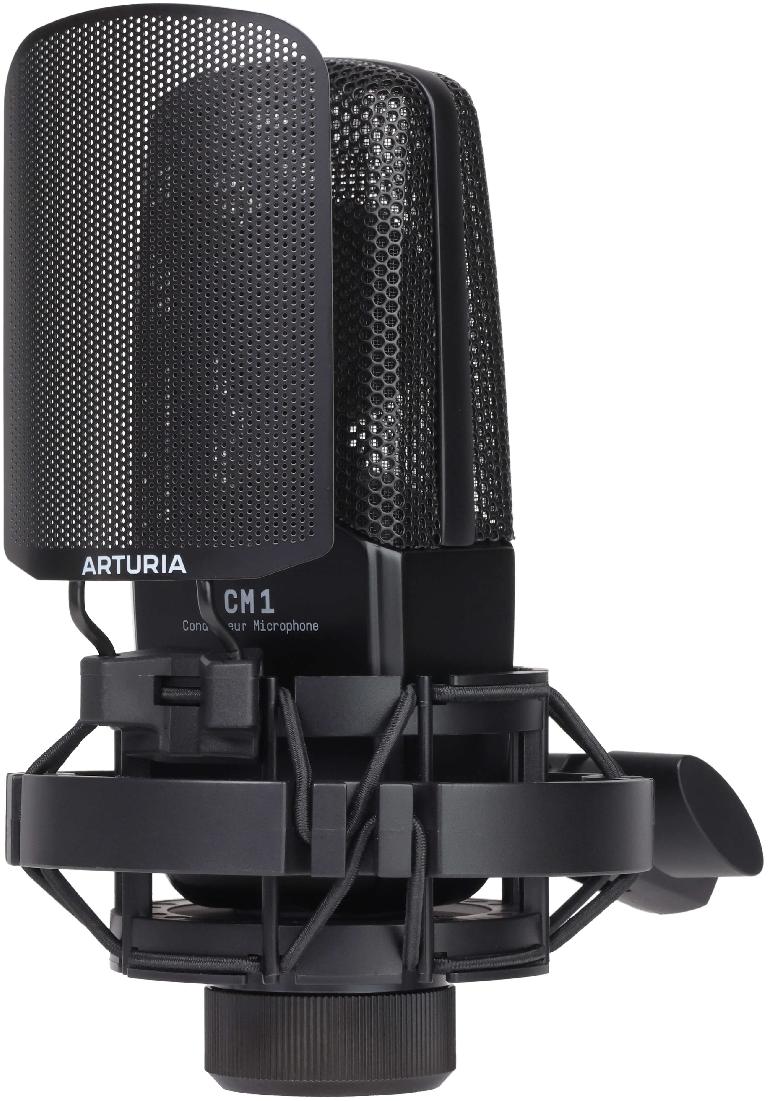 The package comes with the CM1, a condenser microphone with a cardioid pickup pattern. This makes it perfect for home recording as it captures sound mainly from the front while reducing sensitivity to rear sounds—this way, background noise, like computer fans or other ambient sounds, is minimized. The CM1 is well suited for recording vocals or acoustic instruments, and the bundled shock mount and pop filter provide protection against vibrations and eliminate plosives during recording. A 3-meter XLR cable is also included to connect the mic so you don't have to worry about buying one.
Here's a short recording of an acoustic guitar made with CM1 and the MiniFuse 2.
The EF1 Headphones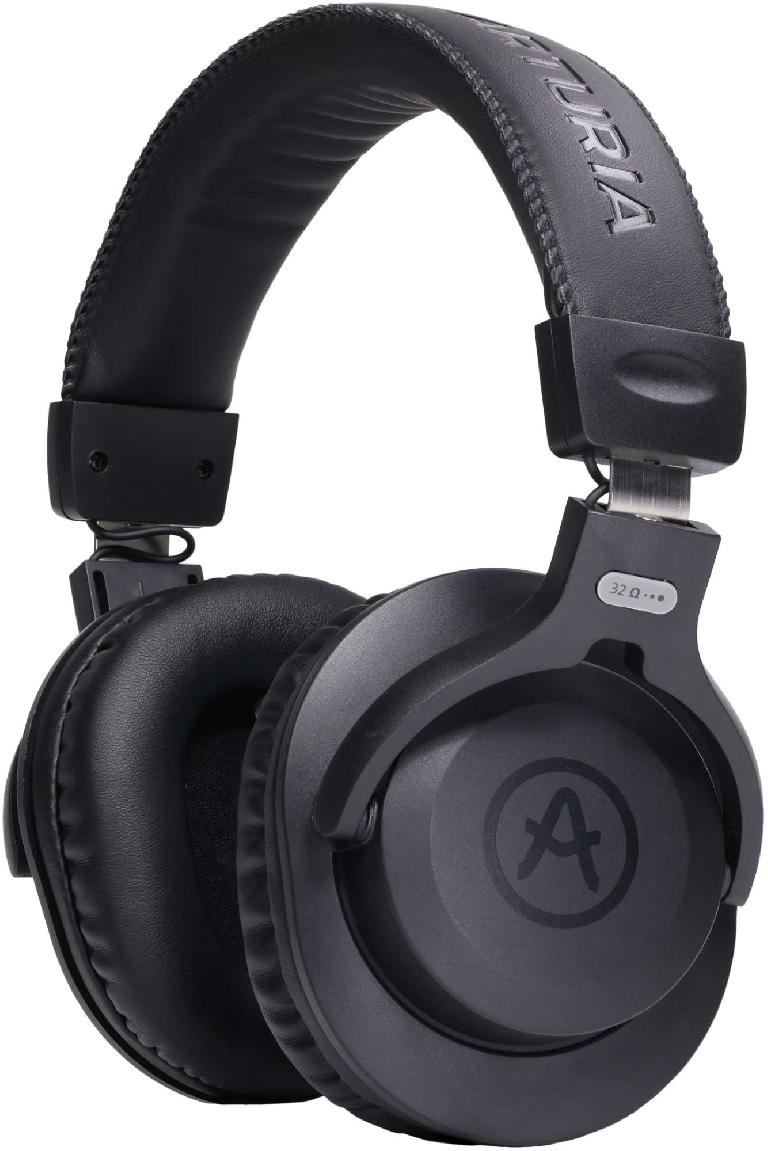 The included EF1 headphones have a closed-back design, making them a good option for recording, preventing any backing tracks from leaking into the mic during your session. They are lightweight (about 205 grams) and feel comfortable for long listening sessions. While the ear-cup can rotate up to 180 degrees, the headphones themselves cannot be folded up for storage. The 3-meter cable is fixed and cannot be detached or replaced if damaged. The headphones feature a 1/8-inch connector, and a 1/4-inch adapter is included to connect to the MiniFuse 2 interface.
Software Bundle
You also get a lot of interesting software:
Ableton Live Lite: ideal for beginners without an existing digital audio workstation (DAW).
Analog Lab Intro with 500 vintage & modern keyboard presets: a diverse range of presets taken from Arturia's synth library.
Rev PLATE-140 reverb: a recreation of the classic EMT 140 reverb and its vacuum tube preamp. A user-friendly and superb plate reverb.
Pre 1973 vintage preamp, a recreation of the Neve 1073, known for being one of the most sought-after preamp/equalizer.
Delay TAPE-201 echo: an emulation of the legendary Roland RE-201 tape delay.
Chorus JUN-6 analog chorus, a chorus based on the iconic stereo effect found in the Juno polysynth series from the '80s.
Native Instruments GUITAR RIG 6 LE: a selection of guitar amps and stompboxes to create realistic guitar tones.
Additionally, you'll receive complimentary introductions to the Splice Creator Plan and Auto-Tune Unlimited. It's worth noting that the software bundle is the same as the one offered with the standalone MiniFuse 2 interface, so this is not exclusive to the Recording Pack.
The Perfect Audio Starting Pack?
The MiniFuse 2 is an excellent choice for musicians, producers and podcasters who need a great sounding audio interface without breaking the bank. The fact that a condenser mic, headphones, shockmount & pop filter, cables and software are included in this pack makes it particularly attractive for newcomers. If you already have a mic and headphones, you may want to consider buying just the interface (available for $149.00). Otherwise, the MiniFuse Recording Pack is one of the best all-in-one solutions to kickstart your recording journey. Great value at $349!