Herramientas Twisted están de vuelta con una nueva biblioteca de la muestra que se centra en la oscuridad, la emoción de la ciencia ficción con un poco de audio verdaderamente inquietante. En esta revisión, identificación tiene gusto de compartir con ustedes cómo el paquete final se pone de pie, así como el verdadero questionsjust lo bueno que es el audio?
Un montón de polaco
Fuera de todos los más desarrolladores de boutique de sonido y herramientas de audio por ahí, Herramientas Twisted aún tienden a ser los líderes, en mi libro, cuando se trata de cubrir todas las bases. La documentación cubre todas las vías. Lo cual es bueno, ya que esta biblioteca abarca tantos formatos diferentes. Ableton, Maschine, Reaktor, batería, Kontak, EXS24 están representados, e incluyen manuales individuales para cada tipo de instalación. Si usted no tiene ninguno de estos formatos, Darkmorph también incluye una nueva versión de su sampler, el MP16, ahora conocido como el sampler MP16e, que es un sampler de bucle basado en Reaktor que luce algunas características increíbles y cuenta con un diseño impresionante de estilo pad .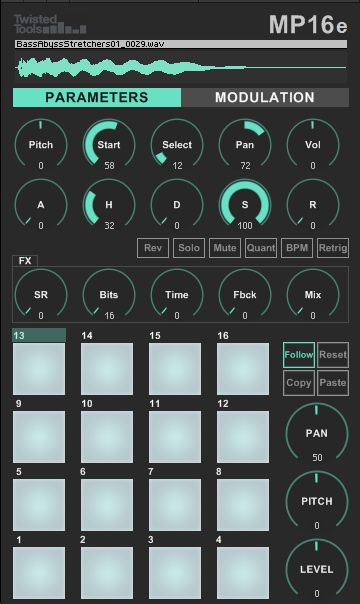 ¿Qué pasa con el sonido?
Como de costumbre, Herramientas Twisted no defrauda. Y llegaron a grandes personas para que esto suceda. Jason Cushing y Yan Doiron de SoundMorph poner esta biblioteca muy enfermo juntos. Si no lo has oído hablar de SoundMorph, que son responsables de la galardonada obra de audio en la lista A-títulos como Mass Effect 2 y 3. Podría enumerar más, pero esos juegos son dos de mis favoritos, y llevan el peso suficiente para que opina. Y, la biblioteca tiene ese sonido. Si usted está en youre oscuro, electrónico, ya veces el techno-orgánico repugnante, va a encantar Darkmorph.
If you're into dark, electronic, and sometimes techno-organically disgusting, you're going to love Darkmorph.

Empecé con la batería, ya que es justo lo que yo hago. Como de costumbre, la calidad de sonido es excelente. Pero, ¿qué le hizo cosquillas mi fantasía aún más fue el hecho de que esta biblioteca no llega a abastecer a ningún género en particular, pero al mismo tiempo suena muy moderno y suena casi suficiente orgánico para ser utilizado con moderación dentro de un entorno acústico.

Mi favorito absoluto sería el audio Robotical que se incluye. Tenga en cuenta, SoundMorph hace algunas bibliotecas de su propio que se centran en las formas de vida robóticas. Así, los theres mucho más de donde ellos provenían de. Pero, Darkmorph deporte un gran surtido. Y, si tenemos en cuenta que los ambientes, pasar apartaderos e incluso directorios de la interfaz de usuario se incluyen, pronto descubre que, si usted está trabajando en un juego de video o una película, usted está cubierto aquí. Y, a continuación, algunos! Sin embargo, la biblioteca sigue el nombre, su oscuridad.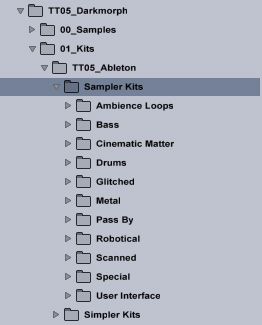 Actuación en vivo, ¿alguien?
Mientras Darkmorph cubrirá la parte cinematográfica de su trabajo, no creo que es un pony de un truco. Un mapa Lemur extremadamente lograda es incluido para el MP16e. Por lo tanto, si usted está haciendo algunas presentaciones en vivo, o simplemente hacer un poco de foley realmente complicado, usted será encantado de saber que herramientas Twisted, de nuevo, tiene cubierto.

Conclusión
Esto realmente es una biblioteca donde se puede escuchar la cantidad de trabajo que entró en ella. Y, donde algunos desarrolladores de audio van con astilladora, animoso, exactamente lo que la radio reproduce los formatos de tipo, Darkmorph es emocional, arcana y puede, a veces, poner en duda su cordura. Si has visto alguna vez Event Horizon, interminables saber exactamente lo que quiero decir. Si usted está haciendo cualquier industrial, gótico, dubstep, glitch o trampa, es posible que también desee dar a esta biblioteca a escuchar, ya que es una biblioteca que mezcla, sino que también podría ayudar a añadir un poco nuevo para todos esos géneros.
Precio:
Pros:
Contras:
Web: