Twisted Tools sont de retour avec une nouvelle bibliothèque d'échantillons qui se concentre sur l'obscurité, de science-fiction avec une certaine excitation audio vraiment envoûtante. Dans cette revue, Id aiment partager avec vous comment l'emballage final se lève, ainsi que la véritable questionsJust quelle est la qualité de l'audio?
Beaucoup de polonais
Sur l'ensemble des développeurs plus de charme du son et des outils audio là-bas, Twisted Tools ont toujours tendance à être les leaders, dans mon livre, quand il s'agit de couvrir toutes les bases. La documentation couvre toutes les avenues. Ce qui est bon, comme cette bibliothèque couvre de nombreux formats différents. Ableton, Maschine, Reaktor, batterie, Kontak, EXS24 sont tous représentés, et comprennent des manuels individuels pour chaque type d'installation. Si vous n'avez pas un de ces formats, Darkmorph comprend également une nouvelle version de son sampler, le MP16, maintenant connu comme l'échantillonneur de MP16e, qui est un échantillonneur de boucle basé sur Reaktor qui arbore des fonctionnalités incroyables et a une disposition impressionnant tapis de style .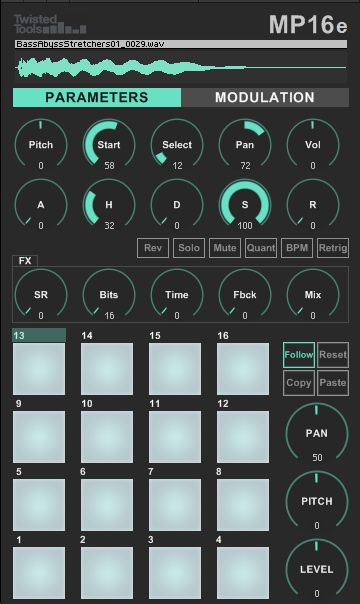 Qu'en est-il du son?
Comme d'habitude, Twisted Tools ne déçoit pas. Et, ils ont eu des gens formidables pour y arriver. Jason Cushing et Yan Doiron de SoundMorph mis cette bibliothèque très malade ensemble. Si vous havent entendu parler de SoundMorph, ils sont responsables pour le travail audio primé sur les titres de la liste A comme Mass Effect 2 et 3. Je pourrais énumérer plus, mais ces jeux sont deux de mes favoris et portent assez de poids pour l'auteur. Et, la bibliothèque fait avoir ce son. Si vous êtes en êtes sombre, électronique, et parfois techno-organique dégoûtant, allez aimer Darkmorph.
If you're into dark, electronic, and sometimes techno-organically disgusting, you're going to love Darkmorph.

J'ai commencé avec les tambours, car c'est juste ce que je fais. Comme d'habitude, la qualité des sons est superbe. Mais, ce chatouillé mon imagination encore plus est le fait que cette bibliothèque ne répond pas à un genre particulier, mais en même temps semble très moderne et semble presque assez organique à utiliser avec parcimonie l'intérieur d'un environnement acoustique.

Mon favori absolu serait l'audio Robotical qui est inclus. Gardez à l'esprit, SoundMorph fait quelques bibliothèques de leur propre qui tournent autour des formes de vie robotiques. Donc, theres beaucoup plus d'où ceux-ci venaient de. Mais, Darkmorph arbore un large assortiment. Et, quand on sait que les ambiances, passer garages et même des répertoires de l'interface utilisateur sont inclus, vous découvrirez bientôt que, si vous êtes à travailler sur un jeu vidéo ou un film, vous êtes couverts ici. Et puis certains! Cependant, la bibliothèque fait suivre le nom, sa sombre.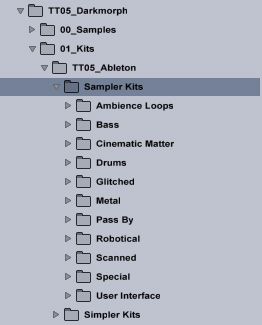 Performance en direct, n'importe qui?
Alors que Darkmorph couvrira le côté cinématographique de votre travail, ne pas penser à sa une un poney truc. Une carte très lisse Lemur est inclus pour la MP16e. Donc, si vous êtes de faire quelques sets live, ou tout simplement faire un peu de bruitage vraiment complexe, vous aurez le plaisir de savoir que Twisted Tools, encore une fois, vous êtes couvert.

Conclusion
C'est vraiment une bibliothèque où vous pouvez entendre la quantité de travail qui est entré en elle. Et, où certains développeurs audio vont avec déchiqueteuse, plein d'entrain, exactement ce que la radio joue formats de type, Darkmorph est émotif, mystérieux et peut, à certains moments, vous faire douter de votre santé mentale. Si vous avez jamais vus Event Horizon, vous aurez juste savoir ce que je veux dire. Si vous êtes fait tout industriel, gothique, dubstep, glitch ou piège, vous pouvez également donner à cette bibliothèque une écoute, car c'est une bibliothèque qui se marie, mais peut aussi aider à ajouter une nouvelle à tous les genres.
Prix:
Plus:
Inconvénients:
Web: