Twisted-Werkzeuge sind zurück mit einem neuen Sample-Bibliothek, die auf dunklen, Sci-Fi Aufregung konzentriert sich mit einigen wirklich eindringliche Audio. In diesem Beitrag, Id gerne mit Ihnen teilen, wie das endgültige Paket steht auf, als auch die wahre questionsJust wie gut ist die Audio?
Viele der polnischen
Nicht alle der mehr Boutique-Entwickler von Sound-und Audio-Tools gibt, immer noch dazu neigen Twisted-Werkzeuge, um die Führer, in meinem Buch, wenn es um die alle Grundlagen kommt. Die Dokumentation umfasst alle Alleen. Was ist gut, da dieser Bibliothek umfasst so viele unterschiedliche Formate. Ableton, Maschine, Reaktor, Batterie, Kontak, EXS24 vertreten sind, und umfassen einzelnen Handbücher für jeden Installationstyp aus. Wenn Sie nicht einem dieser Formate, Darkmorph enthält auch eine neue Version ihrer Sampler, die MP16, die heute als MP16e Sampler, der eine Reaktor-basierte Loop-Sampler, der einige unglaubliche Features Sport und hat eine wunderbare Pad-Layout ist bekannt .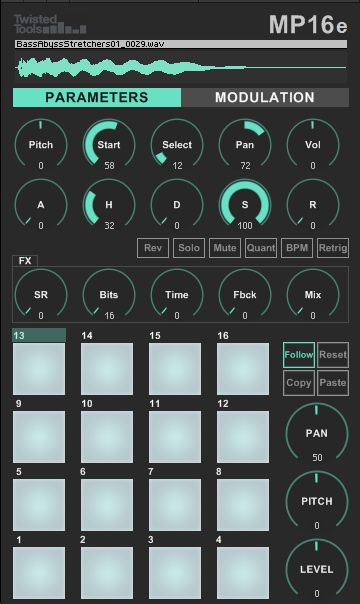 Was ist mit dem Ton?
Wie üblich, wird Twisted-Werkzeuge nicht enttäuschen. Und einige tolle Leute bekamen sie, dies zu verwirklichen. Jason Cushing und Yan Doiron von SoundMorph setzen diese sehr krank Bibliothek zusammen. Wenn Sie havent von SoundMorph gehört, sind sie für die preisgekrönte Audio-Arbeiten an A-List-Titel wie Mass Effect 2 und 3 verantwortlich., Ich könnte mehr aufzählen, aber diese Spiele sind zwei meiner Favoriten und tragen genug Gewicht für dieses Hotel. Und die Bibliothek hat zwar diesen Sound. Wenn youre in dunkle, elektronische und manchmal techno-organisch ekelhaft, du gehst zu Darkmorph lieben.
If you're into dark, electronic, and sometimes techno-organically disgusting, you're going to love Darkmorph.

Ich begann mit dem Schlagzeug, denn das ist genau das, was ich tue. Wie üblich, ist die Klänge Qualität hervorragend. Aber, was kitzelte meine Phantasie noch mehr, war die Tatsache, dass diese Bibliothek zu keinem bestimmten Genre gerecht zu werden, aber zur gleichen Zeit klingt sehr modern und organisch klingt fast genug, um sparsam innerhalb einer akustischen Umgebung verwendet werden.

Mein absoluter Favorit wäre die Robotical Audio, die mitgeliefert wird. Denken Sie daran, tut SoundMorph ein paar Bibliotheken der eigenen Lebensformen, die sich um Roboter zu zentrieren. Also, theres viel mehr, wo die herkamen. Aber Darkmorph Sport eine große Auswahl. Und wenn man bedenkt, dass die Milieus, Pass-bys und sogar Benutzeroberfläche Verzeichnisse enthalten sind, können Sie schnell feststellen, dass, wenn youre auf einem Videospiel oder Film arbeiten, du bist hier abgedeckt. Und dann einige! Allerdings ist die Bibliothek an den Namen, seine dunkel.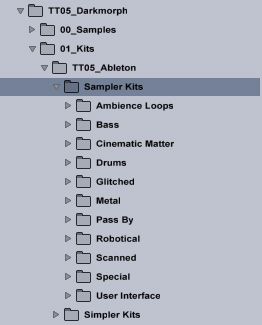 Live Performance, anyone?
Während Darkmorph wird die filmische Seite der Arbeit zu decken, glaube nicht, dass es ist ein One Trick Pony. Eine extrem glatte Lemur Karte wird für die MP16e enthalten. Also, wenn youre tun einige Live-Sets, oder einfach nur dabei einige wirklich kompliziert Geräusche, werden Sie sich freuen zu wissen, dass Twisted-Tools wieder, hat Sie bedeckt sein.

Abschluss
Das ist wirklich eine Bibliothek, wo man die Menge der Arbeit, die in sie ging zu hören. Und, wo einige Audio-Entwickler gehen mit Hacker, federnd, genau das, was das Radio spielt Typ-Formate, Darkmorph ist emotional, geheimnisvollen und kann, in Zeiten, machen Sie Ihre geistige Gesundheit in Frage stellen. Wenn Sie jemals beobachtete Event Horizon, werden Sie wissen, was ich meine. Wenn du tust jeden industriellen, gotische, dubstep, Glitch oder Falle, können Sie auch diese Bibliothek geben, eine zu hören, wie das ist eine Bibliothek, die verbindet, könnte aber auch helfen, fügen Sie einige neue, all diese Genres.
Preis:
Vorteile:
Nachteile:
Web: