Ferramentas torcida estão de volta com uma nova biblioteca de samples que se concentra na obscuridade, sci-fi emoção com algum áudio verdadeiramente assombrosa. Nesta revisão, eu gostaria de compartilhar com vocês como o pacote final levanta-se, assim como a verdadeira questionsJust quão bom é o áudio?
Muita polonês
Fora de todos os mais desenvolvedores boutique de ferramentas de áudio lá fora, som e, Ferramentas torcida ainda tendem a ser os líderes, no meu livro, quando se trata de cobrir todas as bases. A documentação abrange todas as avenidas. O que é bom, já que esta biblioteca abrange tantos formatos diferentes. Ableton, Maschine, Reaktor, Bateria, Kontak, EXS24 são todos representados, e incluem manuais individuais para cada tipo de instalação. Se você não tiver qualquer um destes formatos, Darkmorph também inclui uma nova versão do seu sampler, o MP16, agora conhecido como o amostrador MP16e, que é um sampler de loop baseado em Reaktor que ostenta algumas características incríveis e tem uma disposição incrível de estilo pad .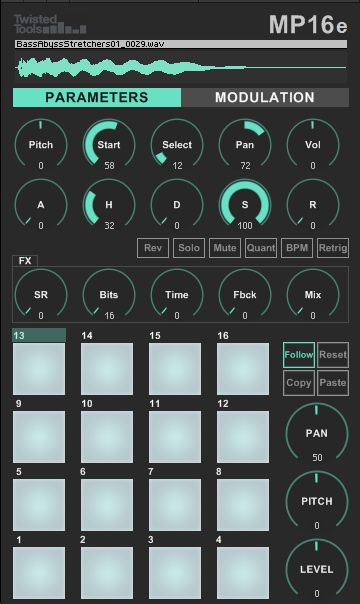 E o som?
Como de costume, Ferramentas torcida não decepciona. E, eles tem algumas grandes pessoas para fazer isso acontecer. Jason Cushing e Yan Doiron de SoundMorph colocar esta biblioteca muito doente juntos. Se você havent ouviu falar de SoundMorph, eles são responsáveis ​​pelo premiado trabalho de áudio em títulos A-lista como Mass Effect 2 e 3. Que eu poderia listar mais, mas esses jogos são dois dos meus favoritos e têm peso suficiente para este revisor. E, a biblioteca tem que som. Se você está em você é escuro, eletrônico, e às vezes techno-organicamente nojento, vai adorar Darkmorph.
If you're into dark, electronic, and sometimes techno-organically disgusting, you're going to love Darkmorph.

Eu comecei com a bateria, uma vez que é apenas o que eu faço. Como de costume, a qualidade sons é soberbo. Mas, o que fez cócegas na minha fantasia ainda mais foi o fato de que esta biblioteca não atender a qualquer gênero em particular, mas ao mesmo tempo parece muito moderno e soa quase orgânica suficiente para ser usado com moderação dentro de um ambiente acústico.

O meu favorito absoluto seria o áudio Robotical que está incluído. Tenha em mente, SoundMorph faz algumas bibliotecas de suas próprias formas de vida que giram em torno robóticos. Portanto, há muito mais de onde aqueles vieram. Mas, Darkmorph ostenta uma grande variedade. E, quando você considera que os ambientes, passam-bys e até mesmo diretórios de interface do usuário estão incluídos, logo se descobre que, se você está trabalhando em um jogo de vídeo ou filme, você está coberto aqui. E, em seguida, alguns! No entanto, a biblioteca faz seguir o nome, o seu escuro.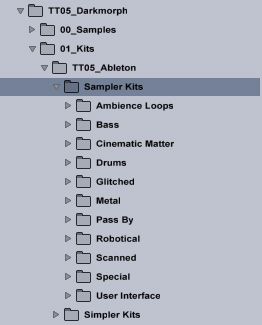 Live Performance, alguém?
Enquanto Darkmorph cobrirá o lado cinematográfico de seu trabalho, não acho que é um pônei truque. Um mapa extremamente liso Lemur está incluído para o MP16e. Então, se você está fazendo algumas apresentações ao vivo, ou apenas fazer algumas foley realmente complicado, você será feliz de saber que ferramentas torcida, mais uma vez, você tem coberto.

Conclusão
Isso realmente é uma biblioteca onde você pode ouvir a quantidade de trabalho que foi para ele. E, onde alguns desenvolvedores de áudio ir com picador, bouncy, exatamente o que o rádio toca formatos de tipo, Darkmorph é emocional, misterioso e pode, às vezes, fazer você questionar sua sanidade. Se o que você já assistiu Event Horizon, você vai saber exatamente o que quero dizer. Se você está fazendo qualquer industrial, gótico, dubstep, falha ou armadilha, você também pode querer dar a este uma biblioteca ouvir, já que esta é uma biblioteca que se mistura, mas também pode ajudar a adicionar um pouco de novo para todos esses gêneros.
Preço:
Prós:
Contras:
Web: