Strumenti contorte sono tornati con una nuova libreria di campioni che si concentra su fondo scuro, sci-fi emozioni con alcuni audio davvero inquietante. In questa recensione, Id piace condividere con voi come il pacchetto finale si alza, così come il vero questionsJust quanto è buono l'audio?
Un sacco di polacco
Su tutte le altre boutique sviluppatori di strumenti di audio là fuori suono e, Strumenti intrecciati tendono ancora ad essere i leader, nel mio libro, quando si tratta di coprire tutte le basi. La documentazione copre tutti i viali. Che è buono, in quanto questa biblioteca comprende così tanti formati differenti. Ableton, Maschine, Reaktor, batteria, Kontak, EXS24 sono tutti rappresentati, e comprendono manuali individuali per ogni tipo di installazione. Se non avete uno di questi formati, Darkmorph include anche una nuova versione del loro sampler, l'MP16, ora conosciuto come il campionatore MP16e, che è un loop sampler basato Reaktor che sfoggia alcune caratteristiche incredibili e dispone di un layout impressionante pad stile .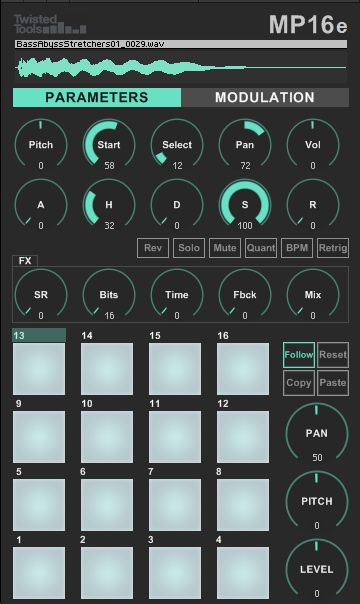 Che dire del suono?
Come al solito, Strumenti torti non delude. E, hanno ottenuto alcuni grandi persone per rendere questo accada. Jason Cushing e Yan Doiron di SoundMorph messo insieme questa raccolta molto malato. Se havent sentito parlare di SoundMorph, sono responsabili per la premiata opera audio sui titoli A-list come Mass Effect 2 e 3. Potrei elencare più, ma quei giochi sono due dei miei preferiti e portano il peso sufficiente per questo viaggiatore. E, la libreria ha quel suono. Se sei in sei scuro, elettronica, e talvolta tecno-organico disgustoso, andando ad amare Darkmorph.
If you're into dark, electronic, and sometimes techno-organically disgusting, you're going to love Darkmorph.

Ho iniziato con la batteria, in quanto questo è proprio quello che faccio. Come al solito, la qualità del suono è eccellente. Ma, che cosa solleticato la mia fantasia ancora di più è stato il fatto che questa libreria non è adatto a qualsiasi genere di particolare, ma allo stesso tempo suona molto moderno e suona quasi abbastanza organico per essere usato con parsimonia all'interno di un ambiente acustico.

Il mio preferito in assoluto sarebbe l'audio Robotical che è incluso. Tenete a mente, SoundMorph fa un paio di librerie di loro che ruotano attorno forme di vita robotiche. Quindi, ce n'è molto di più dove chi è venuto da. Ma, Darkmorph sfoggia un vasto assortimento. E, se si considera che gli ambienti, passa di sosta e anche le directory di interfaccia utente sono inclusi, presto scopre che, se si sta lavorando su un videogioco o un film, sei coperto qui. E, poi alcuni! Tuttavia, la biblioteca fa seguire il nome, il suo buio.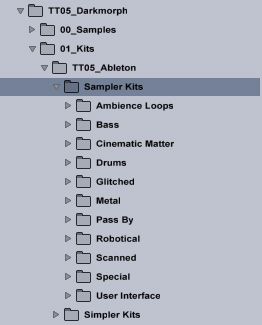 Live Performance, chiunque?
Mentre Darkmorph riguarderà il lato cinematografico del vostro lavoro, non lo pensare proprio a un pony trucco. Un estremamente liscia mappa Lemur è incluso per il MP16e. Quindi, se stai facendo qualche live set, o semplicemente facendo alcuni davvero intricato rumorista, youll essere felici di sapere che strumenti intrecciati, ancora una volta, ha coperto.

Conclusione
Questo è veramente una biblioteca dove si può sentire la quantità di lavoro che è andato in esso. E, dove alcuni sviluppatori audio vanno con cippatrice, gonfiabili, esattamente ciò che la radio riproduce i formati tipo, Darkmorph è emotivo, arcano e può, a volte, ti fanno in discussione la vostra sanità mentale. Se youve mai guardato Event Horizon, youll sapere solo quello che voglio dire. Se stai facendo una qualsiasi industriale, gotico, dubstep, glitch o trappola, si potrebbe anche voler dare questa biblioteca un ascolto, in quanto si tratta di una libreria che si fonde, ma potrebbe anche aiutare aggiungere qualche nuovo a tutti quei generi.
Prezzo:
Pro:
Contro:
Web: