وقد سبب دائما في بيئة مثالية لخلق الذي يدق الخاص بك ولكن مع وصول كونغ في الإصدار 5 من Propellerheads وقد رفعت حقا لعبتهم.
Now Reason users are armed with Kong and Redrum, programming the perfect beat is well within reach. In this tutorial we'll take a look at how to layer kick drum sounds in Kong...

الخطوة 1 -- اختيار ركلة الخاص الأصوات
لذا ، لماذا تريد الأصوات طبقة ركلة طبل؟ كذلك في بعض الأحيان قد تختار صوت أنت الحب الذي قد تفتقر بعض الخصائص الصوتية. ومجيء هذه القصير تصبح واضحة حقا بمجرد أن الصوت هو في مزيج واحد طريقة لإصلاح هذا... هل تفكر في ذلك ، هو طبقات!
الهدف من اللعبة هنا هي لاختيار الأصوات المتناقضة التي تكمل بعضها البعض وتحتوي على اختلاف نوعية الصوت. على سبيل المثال قد اخترت في البداية السليمة التي هي عميقة جدا ، مع الكثير من نهاية منخفضة. ومن شأن مرافقة كبيرة لتكون هذه ضربة لديها الكثير من عضة نهاية عالية ، مع لهجة أكثر عدوانية.
الحصول على التوازن الصحيح أثناء اختيار الصوت وعليك أن تجد أن الجمع بين عينات مختلفة وينبغي أن يكون لطيفا ومستقيم إلى الأمام.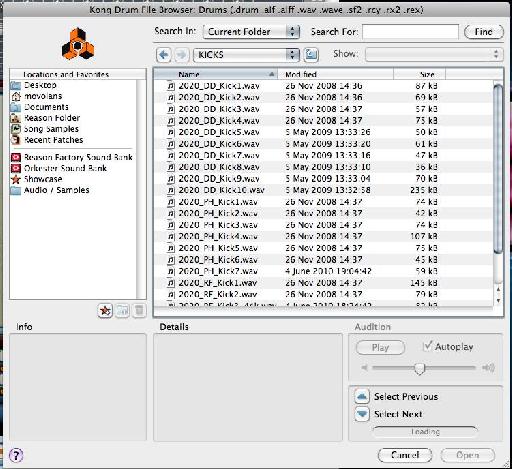 الخطوة 2 -- تحميل الأصوات في هونغ
فإن العملية الفعلية التي ستستخدمها في الجمع بين الركلات الخاص تختلف اعتمادا على الجهاز الذي تختاره. اذا ذهبت مع هونج سيكون لديك بالفعل عدد قليل من الخيارات. هل يمكن أن يكون الأصوات أن تؤدي مرة أخرى على لوحة ذاتها ، على اثنين من منصات منصات مستقلة أو اثنين مرتبطة ، والخيار لك.
أنا أفضل أن استخدام اثنين من منصات مرتبط كما أعتقد أن هذا يوفر لك أكثر مرونة في هذا المزيج. بدء الخاص بك عن طريق تحميل صوتان على اثنين من منصات منفصلة ، ويمكن تحقيق ذلك باستخدام أزرار مخصصة تحميل أو سحب وإسقاط ببساطة العينات على منصات مناسبة.

الصوت 2 -- طبل ركلة first المحملة :
[الصوت معرف = "1091"]
صوت 2B -- الطبل ركلة second المحملة :
[الصوت معرف = "1092"]
الخطوة 3 -- إنشاء مجموعة الوسادة مرتبط
تحميل مرة واحدة ونحن بحاجة لربط منصات ، ويتم ذلك باستخدام مجموعات الارتباط. ضرب رمز العدسة المكبرة في منطقة "مجموعة باد" وحدد مجموعة ربط نفسه على كل من منصات تريد استخدامه. الآن سوف الوسادتين اللعب معا مرة أخرى والتي لعبت من أي وقت مضى.
باستخدام هذا الأسلوب يسمح لك للعب مرة أخرى أصواتك ركلة اثنين مع MIDI للمرء أن يلاحظ ، مع الإبقاء على القدرة على مزج الأصوات بشكل منفصل إذا لزم الأمر. لطيفة وبسيطة.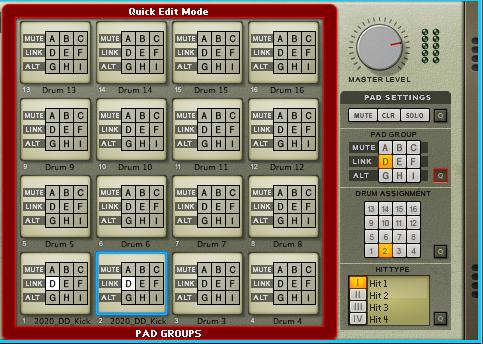 الصوت 3 -- يتم مزجها والركلات ، هما :
[الصوت معرف = "1094"]
تريد معرفة المزيد؟ تحقق من هذه كونغ و المعاينة المباشرة في الدروس السبب .