دلیل همواره محیط مناسب که در آن به ایجاد ضربان خود را ، اما با ورود کنگ در نسخه 5 Propellerheads بازی خود را واقعا بالا برده است.
Now Reason users are armed with Kong and Redrum, programming the perfect beat is well within reach. In this tutorial we'll take a look at how to layer kick drum sounds in Kong...

مرحله 1 -- انتخاب ضربه خود را صداها
بنابراین ، چرا شما به لایه صداهای طبل و پا زدن می خواهید؟ گاهی اوقات شما ممکن است صدای شما را دوست دارم که ممکن است ویژگی های خاصی صوتی فاقد را انتخاب کنید. این آمدن کوتاه مدت تبدیل خواهد شد واقعا آشکار پس از آن که صدا در ترکیب و یک راه برای حل این مشکل... شما آن را حدس زده ، لایه بندی
هدف از این بازی در اینجا به انتخاب صداهای متضاد که تعریف یکدیگر است و شامل کیفیت صوتی متفاوت است. به عنوان مثال شما ممکن است در ابتدا یک صدا است که بسیار عمیق است ، انتخاب با مقدار زیادی از پایان کم. همراهی زیادی برای این خواهد بود و پا زدن است که مقدار زیادی از گزش پایان بالا ، با لحن تهاجمی تر است.
تعادل مناسب در طول انتخاب صدای خود را و شما باید دریابید که ترکیبی از نمونه های مختلف باید خوب و مستقیم رو به جلو است.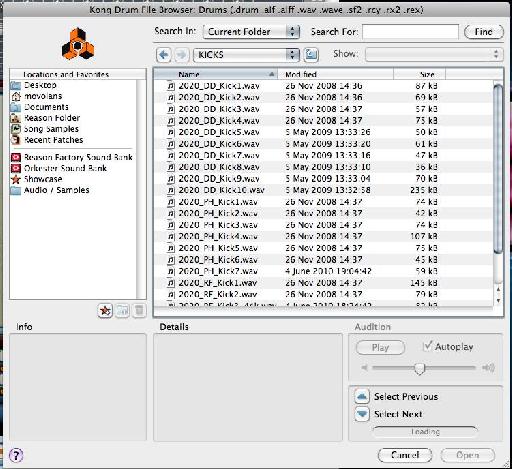 مرحله 2 -- بارگذاری صداها را به کنگ
فرایند واقعی شما استفاده از ترکیب ضربات خود را بسته به این که دستگاه شما انتخاب می کنید متفاوت است. اگر شما با کنگ در واقع شما چند گزینه داشته باشند. شما می توانید دو صدا پخش بر روی پد مشابه ، در دو پد مستقل یا دو پد مرتبط ، انتخاب با شما است.
من ترجیح می دهم به استفاده از دو پد مرتبط با عنوان من فکر می کنم این به شما می دهد بیشترین انعطاف پذیری را در مخلوط. شروع شده توسط بارگیری دو صدا خودتان را بر روی دو پد جداگانه ، این را می توان به دست آورد با استفاده از دکمه های بار اختصاص داده شده و یا به سادگی کشیدن و رها کردن نمونه ها بر روی لنت ها مناسب است.

صوتی 2 -- درام و پا زدن اولین لود :
[صوتی ID = "1091"]
صوتی 2B -- درام و پا زدن دوم لود :
[صوتی ID = "1092"]
گام 3 -- ایجاد گروه پد لینک
پس از لود ما نیاز به لینک لنت ها ، این است که با استفاده از گروه های لینک انجام می شود. آمار نماد بزرگنمایی شیشه ای در منطقه 'گروه پد و گروه لینک همین بر روی هر یک از لنت ها می خواهید استفاده کنید را انتخاب کنید. در حال حاضر دو پد بازی برگشت با هم که همیشه بازی.
با استفاده از این روش اجازه می دهد تا شما را به بازی برای تلفن های موبایل و پا زدن خود را دو با یک توجه داشته باشید MIDI ، در حین حفظ توانایی به ترکیب دو صدا به طور جداگانه در صورت نیاز. زیبا و ساده است.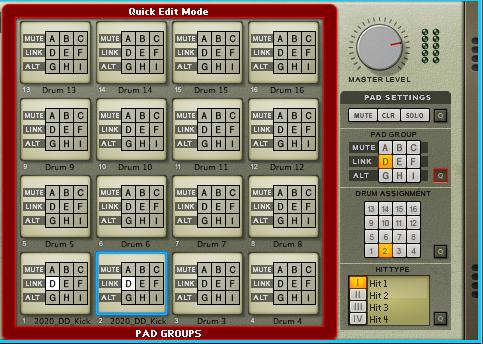 صوتی 3 -- دو ضربات مخلوط :
[صوتی ID = "1094"]
می خواهید بیشتر بدانید؟ این کنگ و زندگی نمونه برداری در آموزش خرد .