Razão tem sido sempre o ambiente perfeito para criar suas batidas, mas com a chegada de Kong na versão 5 do Propellerheads realmente elevou seu jogo.
Now Reason users are armed with Kong and Redrum, programming the perfect beat is well within reach. In this tutorial we'll take a look at how to layer kick drum sounds in Kong...

Passo 1 - Escolhendo o seu pontapé de Sons
Então, por que você gostaria de sons camada de bumbo? Bem, às vezes você pode escolher um som que você ama que podem não ter certas características sonoras. Estas lacunas se tornará realmente óbvio uma vez que o som está na mistura e uma maneira de corrigir isso ... Você adivinhou, é a sobreposição!
O objetivo do jogo aqui é escolher sons contrastantes que complementam um ao outro e contêm diferentes qualidades sonoras. Por exemplo, você pode, inicialmente, escolher um som que é muito profundo, com abundância de gama baixa. Um ótimo acompanhamento para isso seria um chute que tem abundância de mordida de ponta, com um tom mais agressivo.
Obter o equilíbrio certo durante a sua seleção de som e você deve encontrar que a combinação de diferentes amostras deve ser agradável e para a frente.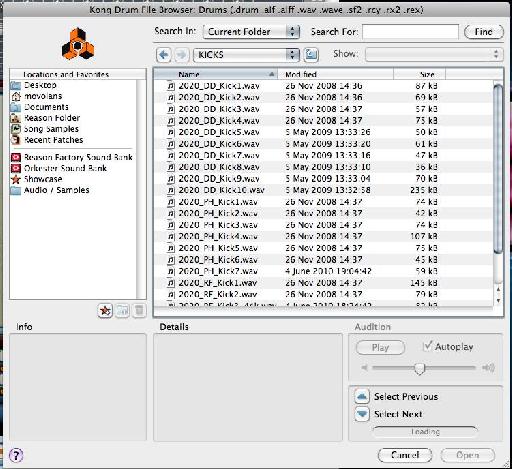 Passo 2 - Carregando o Sons em Kong
O processo real que você usará para combinar seus pontapés será diferente dependendo de qual dispositivo que você escolher. Se você vai com Kong você realmente tem algumas opções. Você pode ter os dois sons reproduzidos no teclado mesmo, em duas almofadas independentes ou duas almofadas ligados, a escolha é sua.
Eu prefiro usar duas almofadas ligados como eu acho que isso lhe dá mais flexibilidade na mistura. Começe por carregar seus dois sons em dois blocos separados, isto pode ser conseguido usando os botões de carga dedicado ou simplesmente arrastando e soltando as amostras para as almofadas apropriadas.

Áudio 2 - O bumbo carregado pela primeira vez:
[Audio id = "1091"]
2b áudio - O bumbo segundo colocado:
[Audio id = "1092"]
Passo 3 - Criação de um Grupo Pad Linked
Uma vez carregado, precisamos ligar os pads, isso é feito por meio de grupos de link. Bata o símbolo da lupa na área 'grupo Pad' e selecione o grupo mesmo link em cada um dos blocos que deseja usar. Agora, os dois blocos será reproduzido em conjunto o que for jogado.
Usando este método permite-lhe reproduzir os seus sons pontapé dois com uma nota MIDI, mantendo a capacidade de misturar os dois sons separadamente, se necessário. Nice e simples.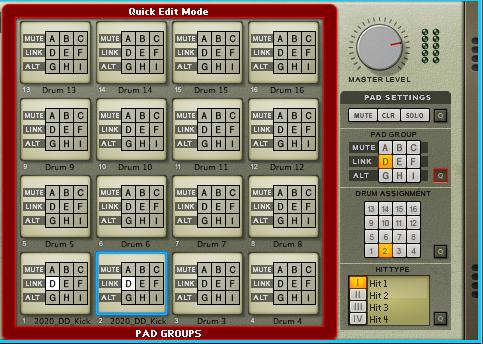 Áudio 3 - Os dois chutes são misturados:
[Audio id = "1094"]
Quer saber mais? Confira essas Kong e ao vivo de amostragem em tutoriais Reason .