La raison a toujours été l'environnement parfait pour créer vos rythmes, mais avec l'arrivée de Kong dans la version 5 du Propellerheads ont vraiment haussé leur jeu.
Now Reason users are armed with Kong and Redrum, programming the perfect beat is well within reach. In this tutorial we'll take a look at how to layer kick drum sounds in Kong...

Étape 1 - Choisir votre Coup Sons
Alors, pourquoi voudriez-vous aux sons de grosse caisse couche? Eh bien, parfois vous pouvez choisir un son que vous l'amour que peut-être pas certaines caractéristiques sonores. Ces insuffisances seront vraiment évident une fois que le son est dans le mélange et un moyen de corriger cela ... Vous l'avez deviné, est de superposer!
Le but du jeu ici est de choisir les sons contrastées qui se complètent mutuellement et contiennent différentes qualités sonores. Par exemple, vous pouvez d'abord choisir un son qui est très profond, avec beaucoup de bas de gamme. Un accompagnement idéal pour cela serait un coup de pied qui a beaucoup de mordant haut de gamme, avec un ton plus agressif.
Obtenir le bon équilibre lors de votre sélection saine et vous devriez trouver que la combinaison des différents échantillons devrait être agréable et simple.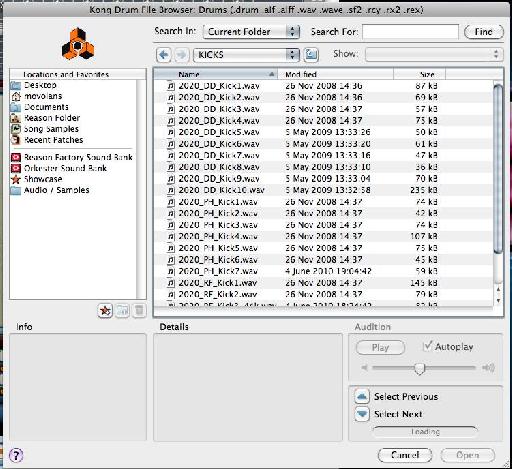 Etape 2 - Chargement des sons dans Kong
Le processus réel que vous allez utiliser pour combiner vos coups seront différentes selon le périphérique que vous choisissez. Si vous y allez avec Kong vous allez effectivement avoir un peu d'options. Vous pouvez avoir les deux sons lus sur le même pad, sur deux plots indépendants ou deux pads liées, le choix est vôtre.
Je préfère utiliser deux plaquettes lié comme je pense que cela vous donne le plus de flexibilité dans le mix. Commencez par charger vos deux sons sur deux pads séparés, cela peut être réalisé en utilisant les boutons de chargement dédié ou simple glisser-déposer les échantillons sur les pastilles appropriées.

Audio 2 - La grosse caisse premier chargement:
[Audio id = "1091"]
Audio 2b - La seconde grosse caisse chargée:
[Audio id = "1092"]
Étape 3 - Création d'un groupe lié Pad
Une fois chargé nous avons besoin de lier les plaquettes, cela se fait en utilisant des groupes lien. Frappez le symbole de la loupe dans la zone du «groupe Pad" et sélectionnez le groupe même lien sur chacun des patins que vous voulez utiliser. Maintenant, les deux pads seront lus ensemble, ce qui n'est jamais joué.
En utilisant cette méthode vous permet de lire vos sons coup deux avec une note MIDI, tout en conservant la possibilité de mélanger les deux sons séparément si nécessaire. Beau et simple.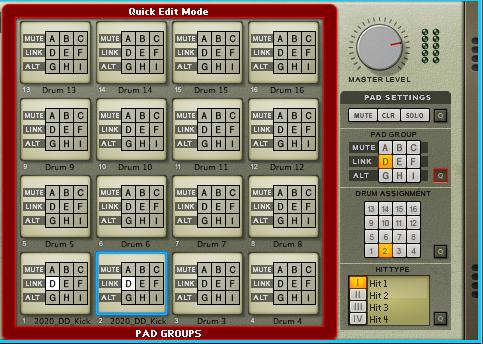 Audio 3 - Les deux coups de pied sont mélangés:
[Audio id = "1094"]
Vous voulez en savoir plus? Consultez ces Kong et en direct d'échantillonnage dans les didacticiels Raison .