La razón siempre ha sido el medio perfecto para crear sus ritmos, pero con la llegada de Kong en la versión 5 del Propellerheads realmente han elevado su juego.
Now Reason users are armed with Kong and Redrum, programming the perfect beat is well within reach. In this tutorial we'll take a look at how to layer kick drum sounds in Kong...

Paso 1 - Elección de la patada Sonidos
Así que, ¿por qué quieres a los sonidos de la capa de bombo? Bueno, a veces usted puede elegir un sonido que el amor que pueden carecer de ciertas características del sonido. Estas deficiencias se convertirá en verdad evidente una vez que el sonido está en la mezcla y una forma de arreglar esto ... Lo has adivinado, es capas!
El objetivo del juego aquí es recoger sonidos contrastantes que se complementan entre sí y contienen diferentes cualidades sonoras. Por ejemplo, al principio puede elegir un sonido que es muy profundo, con un montón de gama baja. Un gran acompañamiento para esto sería una patada que tiene un montón de picadura de gama alta, con un tono más agresivo.
Conseguir el equilibrio adecuado en la selección de sonido y usted debe encontrar que la combinación de las diferentes muestras debe ser agradable y sencillo.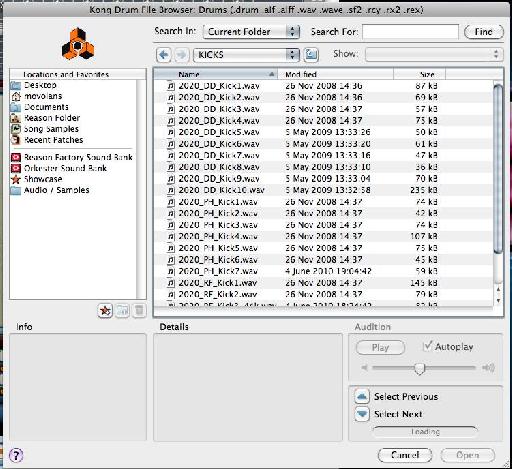 Paso 2 - Carga de los sonidos en Kong
El proceso real que debe usar para combinar patadas será diferente según el dispositivo que usted elija. Si usted va con Kong que en realidad tiene algunas opciones. Usted puede tener los dos sonidos reproduce en la misma plataforma, en dos almohadillas independientes o dos pastillas vinculados, la elección es suya.
Yo prefiero usar dos pastillas vinculados como creo que esto le da la mayor flexibilidad en la mezcla. Para empezar, carga a sus sonidos en dos almohadillas por separado, esto se puede lograr utilizando los botones de carga dedicados o simplemente arrastrando y soltando las muestras sobre las almohadillas adecuadas.

Audio 2 - El bombo carga por primera vez:
[Audio id = "1091"]
Audio 2b - El bombo segunda carga:
[Audio id = "1092"]
Paso 3 - Creación de un grupo vinculado Pad
Una vez cargado hay que vincular las pastillas, esto se hace mediante el uso de los grupos de enlace. Pulse el símbolo de la lupa en la zona de "grupo Pad 'y seleccione el grupo mismo enlace en cada una de las almohadillas que desea utilizar. Ahora las dos pastillas jugarán de nuevo juntos que nunca se juega.
El uso de este método le permite reproducir sonidos patear dos con una nota MIDI, mientras que conserva la capacidad de mezclar los dos sonidos por separado si es necesario. Agradable y simple.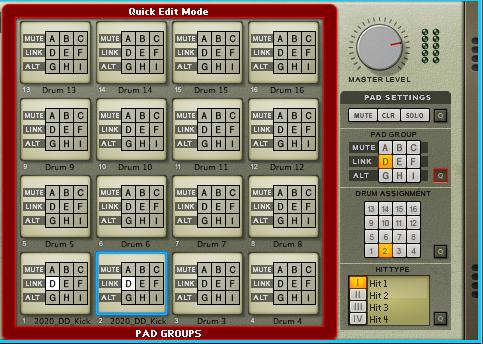 Audio 3 - Las dos patadas se mezclan:
[Audio id = "1094"]
¿Quieres saber más? Echa un vistazo a estos Kong y en vivo de muestreo en tutoriales razón .