La ragione è sempre stato l'ambiente ideale in cui creare il vostro batte, ma con l'arrivo di Kong nella versione 5 del Propellerheads hanno davvero alzato il loro gioco.
Now Reason users are armed with Kong and Redrum, programming the perfect beat is well within reach. In this tutorial we'll take a look at how to layer kick drum sounds in Kong...

Fase 1 - Scelta del Calcio Suoni
Allora, perché si vuole suoni calcio strato tamburo? Beh a volte si può scegliere un suono che amore che manchino alcune caratteristiche sonore. Tali carenze diventerà davvero evidente una volta che il suono è nel mix e un modo per risolvere questo problema ... Avete indovinato, è stratificazione!
Lo scopo del gioco è quello di raccogliere i suoni contrastanti che completano a vicenda e contengono diverse qualità sonore. Per esempio si può inizialmente scegliere un suono che è molto profonda, con abbondanza di fascia bassa. Un accompagnamento ideale per questo sarebbe un calcio che ha un sacco di morso di fascia alta, con un tono più aggressivo.
Ottenere il giusto equilibrio durante la selezione del suono e si dovrebbe trovare che combinando i diversi campioni dovrebbe essere bello e dritto in avanti.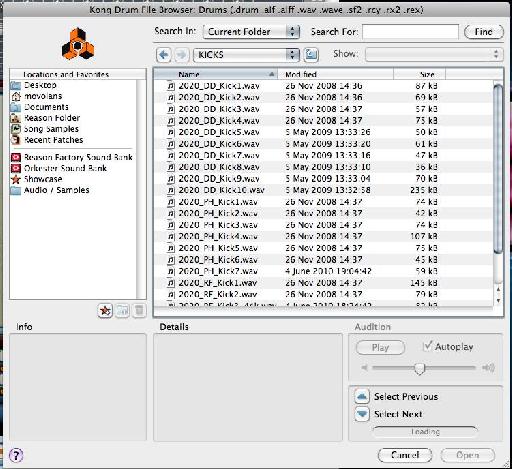 Fase 2 - Caricamento del Suoni nella Kong
Il processo vero e proprio che verrà utilizzato per combinare i calci sarà diversa a seconda del dispositivo scelto. Se si va con Kong che effettivamente alcune opzioni. Si possono avere i due suoni riprodotti sul pad stesso, su due pastiglie indipendenti o due pad collegati, la scelta è vostra.
Io preferisco utilizzare due pad collegati, come credo che questo ti dà la massima flessibilità nel mix. Cominciate col sistemare i due suoni su due pastiglie separate, questo può essere realizzato utilizzando i pulsanti dedicati carico o semplicemente trascinando i campioni sulle pastiglie appropriato.

Audio 2 - La cassa caricato la prima volta:
[Audio id = "1091"]
Audio 2b - La grancassa secondo caricato:
[Audio id = "1092"]
Fase 3 - Creazione di un gruppo Pad collegati
Una volta caricato abbiamo bisogno di collegare il pad, questo viene fatto utilizzando i gruppi di link. Ha colpito il simbolo della lente d'ingrandimento nella zona del 'gruppo Pad' e selezionare il gruppo stesso collegamento su ciascuna delle pastiglie che si desidera utilizzare. Ora i due pad giocherà di nuovo insieme, che mai si gioca.
Usando questo metodo consente di riprodurre i suoni calcio due con una nota MIDI, pur mantenendo la capacità di mescolare i due suoni separatamente, se necessario. Bella e semplice.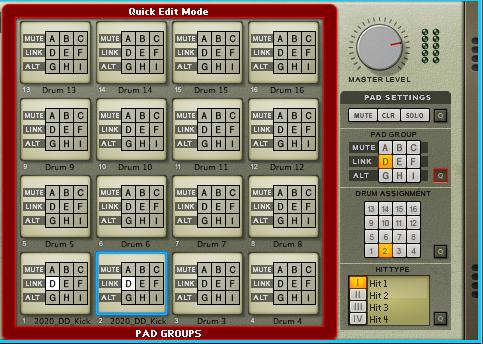 Audio 3 - Le due scosse sono miscelati:
[Audio id = "1094"]
Vuoi saperne di più? Dai un'occhiata a queste Kong e dal vivo di campionamento in tutorial Ragione .