Die Vernunft hat immer das perfekte Umfeld, in dem Ihre Beats zu erstellen gewesen, aber mit der Ankunft von Kong in Version 5 die Propellerheads haben wirklich upped ihr Spiel.
Now Reason users are armed with Kong and Redrum, programming the perfect beat is well within reach. In this tutorial we'll take a look at how to layer kick drum sounds in Kong...

Schritt 1 - Wählen Sie Ihren Kick-Sounds
Also, warum sollte man auf die Schicht Kick Drum-Sounds wollen? Nun, manchmal können Sie wählen Sie einen Sound, den Sie lieben, dass möglicherweise bestimmte klangliche Eigenschaften fehlen. Diese Unzulänglichkeiten wird wirklich offensichtlich, sobald der Ton in der Mischung und ein Weg, um dies zu beheben ... Sie haben es erraten, ist Schichtung!
Das Ziel des Spiels ist hier kontrastierende Töne, die sich gegenseitig ergänzen und einen unterschiedlichen klanglichen Qualitäten wählen. Zum Beispiel können Sie zunächst wählen Sie einen Sound, der sehr tief ist, mit viel Low End. Ein großer Begleitung würde dies einen Tritt, daß viele High-End-Biss hat, mit einem aggressiveren Ton.
Holen Sie sich die richtige Balance bei Ihrem Sound Auswahl und Sie werden feststellen, dass die Kombination der verschiedenen Proben sollte nett und unkompliziert.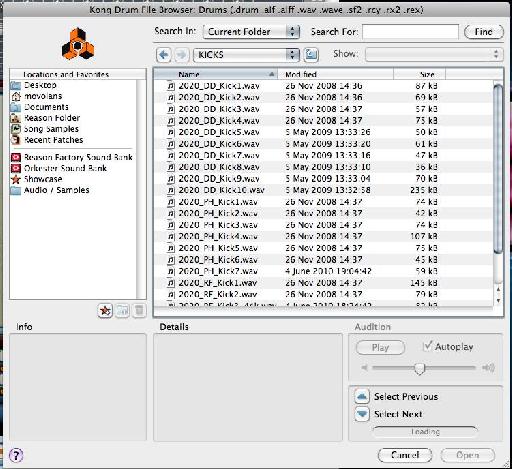 Schritt 2 - Laden des Sounds in Kong
Der eigentliche Prozess, den Sie verwenden, um Ihre Tritte kombinieren werde sich je nachdem, welches Gerät Sie sich entscheiden abweichen. Wenn Sie mit Kong gehen, werden Sie tatsächlich haben ein paar Optionen. Sie können die beiden Laute wiedergeben auf der gleichen Unterlage, auf zwei unabhängigen Pads oder zwei miteinander verbundene Pads, ist die Wahl.
Ich ziehe es vor zwei miteinander verbundenen Pads verwenden, wie ich dies gibt Ihnen die größte Flexibilität in der Mischung zu denken. Beginnen Sie mit dem Laden Ihrer zwei Sounds auf zwei separate Pads, kann dies mit Hilfe des speziellen Load-Tasten oder einfach per Drag & Drop die Proben auf die entsprechenden Pads.

Audio 2 - Der erste Kick-Drum geladen:
[Audio-id = "1091"]
Audio 2b - Die zweite Bassdrum geladen:
[Audio-id = "1092"]
Schritt 3 - Erstellen eines Linked Pad Group
Einmal geladen, müssen wir die Pads Link, wird dies durch die Verwendung Link-Gruppen durchgeführt. Hit das Lupen-Symbol in der "Pad-Gruppe" und wählen Sie den gleichen Link auf jedem der Beläge die Sie verwenden möchten. Nun werden die beiden Pads wieder zusammen, die jemals gespielt zu spielen.
Mit dieser Methode können Sie die Wiedergabe Ihrer zwei Kick klingt mit einem MIDI-Note, unter Beibehaltung der Möglichkeit, die beiden Tonspuren getrennt mischen, wenn nötig. Schön und einfach.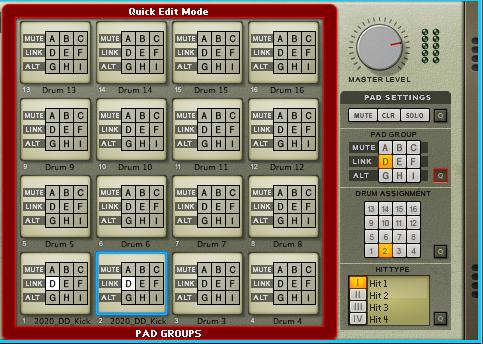 Audio 3 - Die zwei Tritte sind gemischt:
[Audio-id = "1094"]
Möchten Sie mehr erfahren? Schauen Sie sich diese Kong und Live-Sampling in Reason Tutorials .