Neste artigo vou mostrar a você uma maneira fácil de usar do Envelope Vector ES2S para fazer grandes som - varreduras - perfeitamente cronometrada. Este método funciona muito melhor do que usar um ritmo sincronizado LFO2 do Envelope Vector começa em cada nota de imprensa (em vez de começar no topo da contagem LFO2s bar). Mesmo se você não tem nenhuma intenção de fazer varreduras, este artigo é uma introdução útil para o Envelope Vector si.
Passo 1
Abra uma ES 2 e começar a partir do pré-chamada analógica Baixo Limpo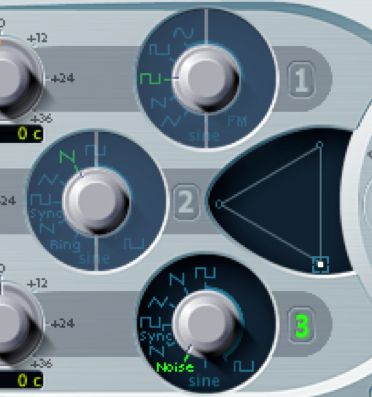 Isto é como se parece neste momento:
[Audio id = "12068"]

Passo 2
Abaixe o Nível Sine todo o caminho.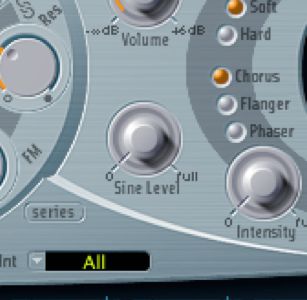 Passo 3
Puxe corte de 2 até o fim.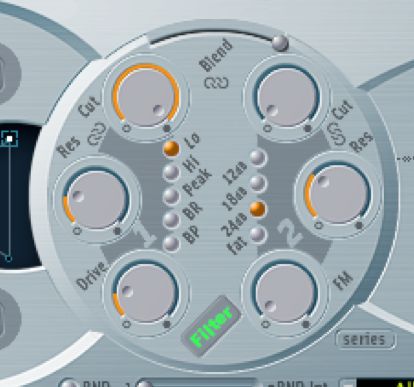 Passo 4
Então, que nada no Router irá afetar o som, aperte o botão Bypass em cada um dos alvos.
Neste ponto, você não vai ouvir nada até mais tarde no artigo.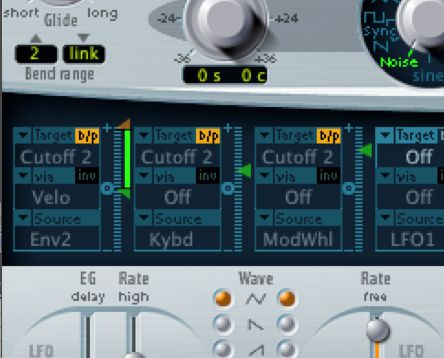 Passo 5
Clicar no botão Vector à direita. O Envelope Vector consiste de pontos. Cada ponto pode ser definido com um período de tempo (milissegundos, ou um percentuais). Nesta lição bem só estar a olhar para o tempo como um ritmo sincronizado percentual.
O que esses pontos realmente fazer? Já se perguntou o que quadrado X / Y foi no canto superior direito do ES 2? Bem, cada ponto que você criar no Envelope Vector pode ser atribuído a uma posição independente em que quadrado. As coordenadas X / Y se pode então ser atribuído a um alvo como de corte do filtro, Pan, Amplitude, etc animado ainda? Totalmente confuso? Vamos apenas fazer isso; itll tudo se tornará claro!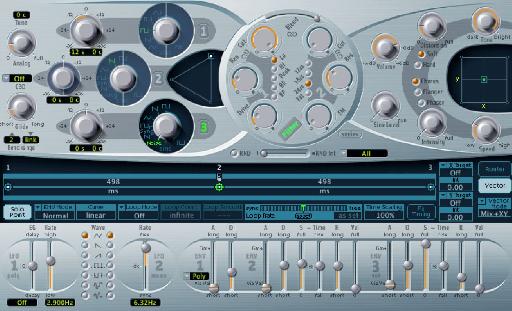 Passo 6
Primeiro, atribua o Alvo X horizontal para corte de 2, e elevar o campo abaixo Int todo o caminho até 1,00. Na mesma área, altere o modo vetorial menu drop-down de "Mix
Se o quadrado nos movimentos Oscilador Triângulo após este passo, puxe-o de volta para Osc 3 apenas.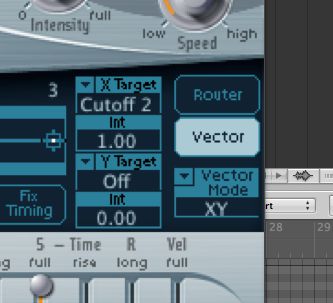 Passo 7
Clique no primeiro ponto: Ele ficará verde quando o seu selecionado (veja a imagem a partir do passo 5 acima). Agora clique sobre o segundo ponto no Envelope Vector (eles estão numeradas acima de cada ponto) e mover o quadrado verde na caixa de X / Y horizontalmente para a metade do caminho entre sua posição original ea borda direita da caixa.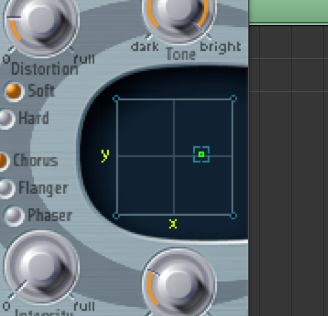 Alternar entre os pontos 1 e 2, enquanto observa a praça X / Y. Ele se move porque cada ponto Envelope Vector permite que você defina a posição do quadrado X / Y de forma diferente. Clique no ponto VE terceiro e definir o X / Y quadrado todo o caminho até a borda direita da caixa.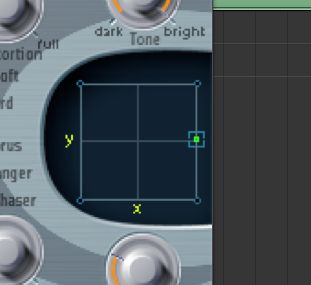 Passo 8
Clique no botão Ponto Individual para desligá-lo.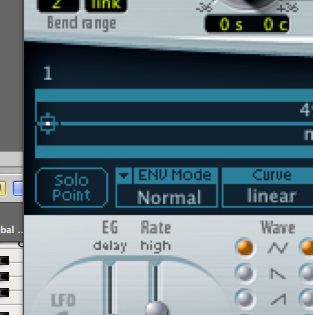 Passo 9
Clique na barra azul acima do terceiro ponto para definir o ponto de sustentação.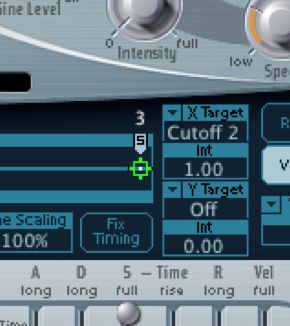 Passo 10
Alterar o modo de repetição suspensa para frente, puxe o valor de loop suave todo o caminho para 0,0%, e definir a taxa Loop para 8 bares.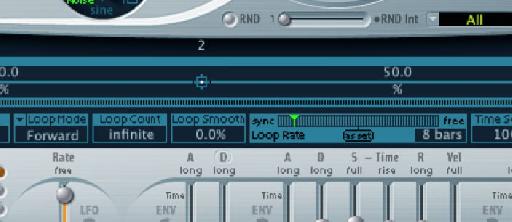 Passo 11
Youll notar um clique quando soltar a tecla em seu teclado. Para corrigir isso, aumentar o ataque em Env 3 e puxar o lançamento até o fim.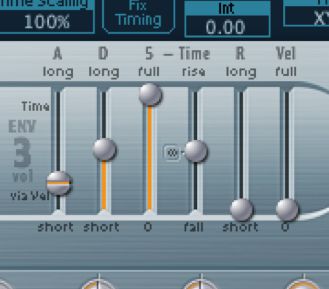 Passo 12
Criar uma região vazia na pista e esticá-lo para 8 bares. Desenhar de uma nota que dura de todo o comprimento ou a região. Você tem agora uma varredura perfeitamente cronometrado, que dura exatamente 8 bares e corte de 2 atingirá o pico à direita no final do ciclo de 8 bar.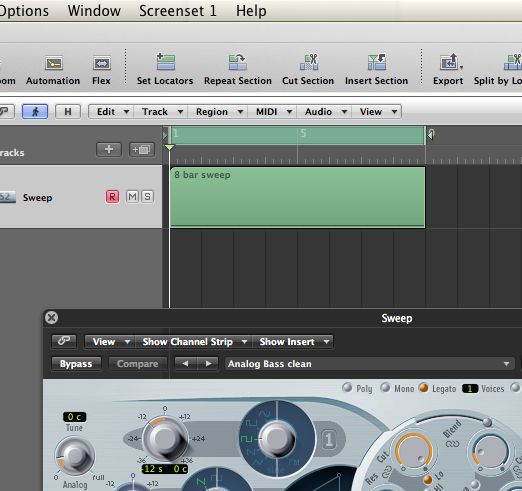 Heres o que parece:
[Audio id = "12069"]

Dica varredura passo
Change the Loop Rate to 32 bars (the longest possible) for those crazy builds.

Add the Y coordinate to the VE and choose "Pitch 123" as the target. Turn Osc 1 back on, then move the triangle square between Osc 1 and 3. Adjust point 2 and 3's vertical axis in the X/Y square for an insane pitch sweep!
Heres o que aplicar a dica acima soa como:
[Audio id = "12067"]

Divirta-se!