En este artículo III te mostraré una manera fácil de usar el sobre de Vector ES2S para hacer grandes que suenan - barridos - perfectamente sincronizado. Este método funciona mucho mejor que con un ritmo sincronizado LFO2 la envolvente vectorial se inicia en cada nota de prensa (en lugar de comenzar en la parte superior de la barra de recuento LFO2s). Incluso si usted no tiene intención de hacer redadas, este artículo es una introducción útil a la dotación Vector sí mismo.
Paso 1
Abrir un documento ES 2 y comenzar desde el preset llamado Limpio bajo analógico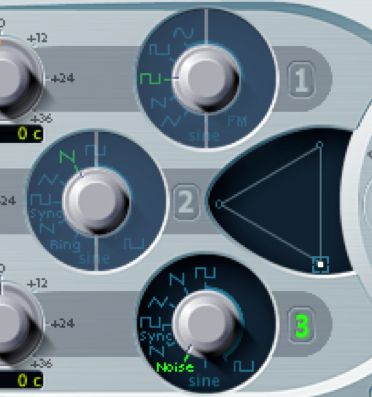 Así es como se suena en este momento:
[Audio id = "12068"]

Paso 2
Disminuir el nivel de Sine todo el camino.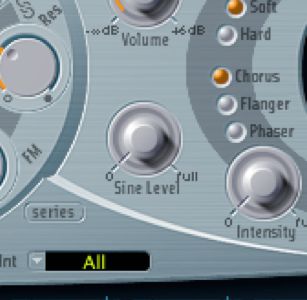 Paso 3
Tire de corte 2 hasta el final.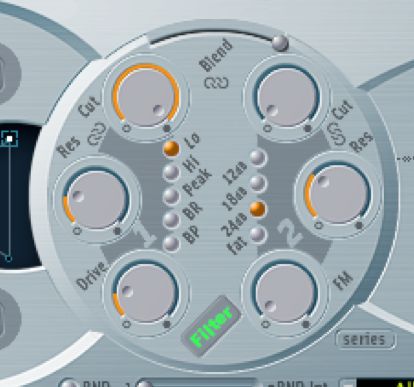 Paso 4
Así que nada en el router afectará el sonido, pulse el botón de bypass en cada uno de los objetivos.
En este punto, usted no oye nada hasta más adelante en el artículo.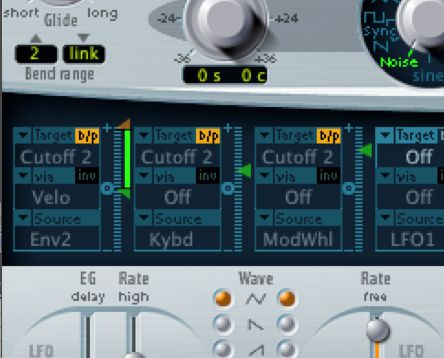 Paso 5
Haga clic en el botón vector de la derecha. La envolvente vectorial se compone de puntos. Cada punto puede ser definida con una longitud de tiempo (ya sea milisegundos o un porcentaje). En esta lección bien sólo se busca en el tiempo como un ritmo sincronizado porcentaje.
¿Qué pueden estos puntos realmente? Alguna vez se preguntó lo que la plaza de X / Y fue en la esquina superior derecha de la ES 2? Bueno, cada punto que se crea en el Sobre de Vector se pueden asignar a una posición independiente en esa casilla. Las coordenadas X / Y sí mismos, entonces se le puede asignar a un objetivo como el corte del filtro, Pan, amplitud, etc Emocionado todavía? Totalmente confundido? Vamos a hacer esto solo; itll todo claro!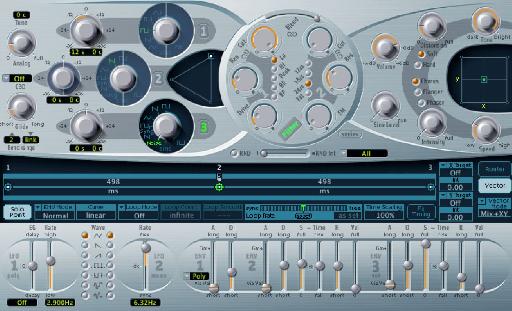 Paso 6
En primer lugar, asigne el Objetivo X de corte horizontal a 2, y aumentar el campo Int. debajo de ella todo el camino hasta 1,00. En la misma zona, cambiar el modo de vector en el menú desplegable de "Mix
Si la plaza en los movimientos del oscilador Triángulo después de este paso, tire hacia abajo a Osc 3 solamente.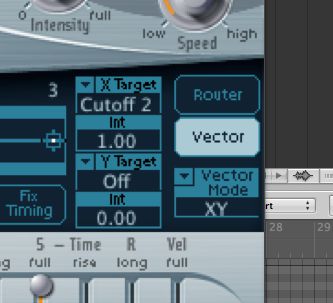 Paso 7
Haga clic en el primer punto: No se pondrá verde cuando su seleccionado (ver la imagen del paso 5 arriba). Ahora haga clic en el segundo punto de la envolvente vectorial (numeradas del theyre por encima de cada punto) y mover el cuadrado verde en el cuadro X / Y en sentido horizontal por lo que su mitad de camino entre su posición original y el borde derecho de la caja.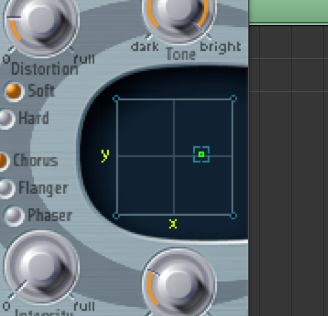 Cambiar entre los puntos 1 y 2 mientras se ve la plaza X / Y. Se mueve por todos los puntos de envolvente vectorial le permite ajustar la posición de la plaza X / Y de manera diferente. Haga clic en el punto tercero VE y establecer el X / Y cuadrada todo el camino hasta el borde derecho de la caja.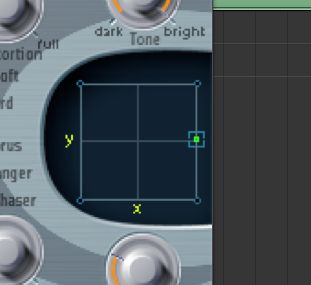 Paso 8
Haga clic en el botón Punto Solo para apagarlo.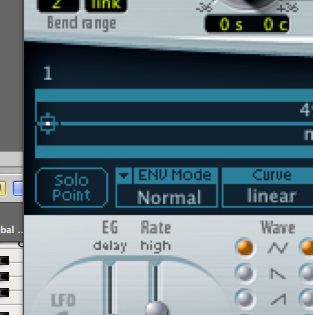 Paso 9
Haga clic en la franja azul por encima del punto tercero para establecer el punto de sostenimiento.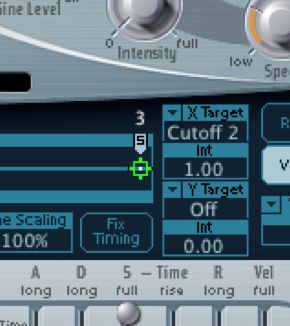 Paso 10
Cambiar el modo de bucle desplegable para remitir, tire el valor Loop Smooth todo el camino hasta el 0,0%, y establecer la velocidad de lazo de 8 bares.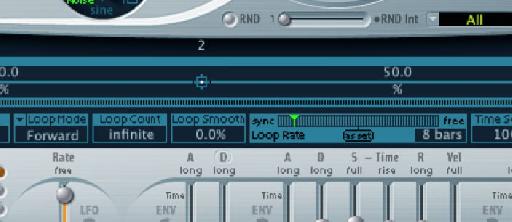 Paso 11
Youll se produce un sonido cuando se suelta la tecla en su teclado. Para solucionar este problema, levante el ataque a la ENV 3 y tire de la liberación de todo el camino.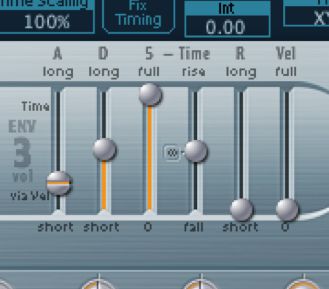 Paso 12
Crear una región vacía en la pista y estirar a 8 bares. Dibuja en una nota que dura toda la longitud o la región. Ahora tiene un barrido perfectamente sincronizado que dura exactamente 8 bares y de corte 2 llegará a su máximo justo al final del bucle de 8 bar.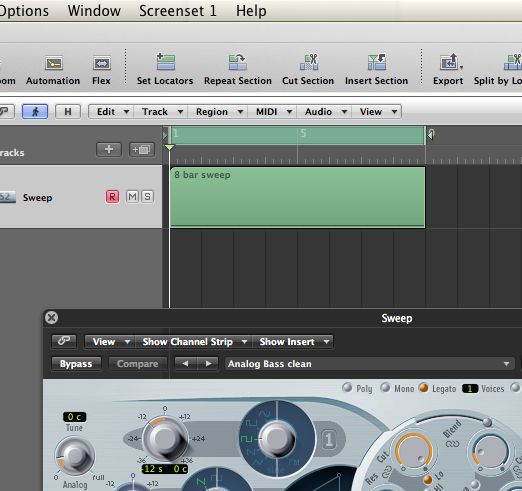 Heres lo que parece:
[Audio id = "12069"]

Pitch Consejo de barrido
Change the Loop Rate to 32 bars (the longest possible) for those crazy builds.

Add the Y coordinate to the VE and choose "Pitch 123" as the target. Turn Osc 1 back on, then move the triangle square between Osc 1 and 3. Adjust point 2 and 3's vertical axis in the X/Y square for an insane pitch sweep!
Heres lo que la aplicación de la punta por encima de los sonidos como:
[Audio id = "12067"]

Disfrute!