Dans cet article, Ill vous montrer un moyen facile d'utiliser l'enveloppe Vecteur ES2S faire grand retentissement - balayages - parfaitement chronométré. Cette méthode fonctionne beaucoup mieux que d'utiliser un tempo synchronisée LFO2 l'enveloppe vectorielle démarre sur chaque note de presse (au lieu de commencer au sommet de la numération bar LFO2s). Même si vous n'avez pas l'intention de faire des balayages, cet article constitue une introduction utile à l'enveloppe de vecteur lui-même.
Une étape
Ouvrir un ES 2 et à partir de la présélection dite Clean analogique des basses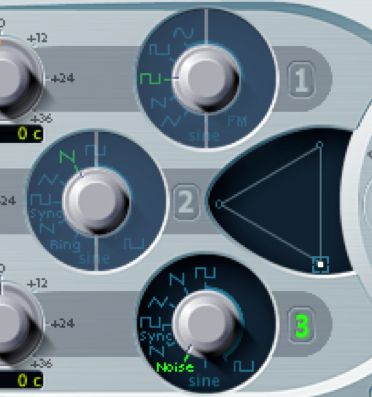 C'est de cette façon est semble à ce stade:
[Audio id = "12068"]

Étape 2
Abaisser le niveau Sine tout le chemin vers le bas.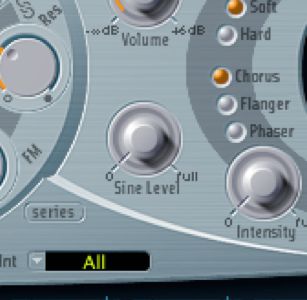 Étape 3
Tirez Cutoff 2 tout en bas.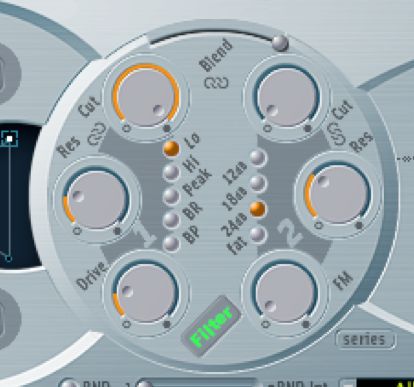 Etape 4
Alors que rien dans le routeur aura une incidence sur le son, appuyez sur le bouton Bypass sur chacune des cibles.
À ce stade, vous n'entendrez rien jusqu'à ce que plus tard dans l'article.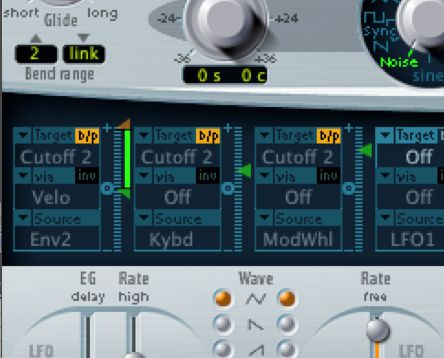 Etape 5
Cliquez sur le bouton Vecteur sur la droite. L'enveloppe vectorielle se compose de points. Chaque point peut être définie avec une longueur de temps (millisecondes ou un pourcentage). Dans cette leçon, bien que se pencher sur le temps comme un tempo synchronisée pourcentage.
Que peuvent faire ces points de réellement faire? Jamais demandé ce que le carré X / Y était dans le coin supérieur droit de l'ES 2? Eh bien, chaque point que vous créez dans l'enveloppe vectorielle peut être assigné à une position indépendante sur cette case. Les coordonnées X / Y eux-mêmes peuvent ensuite être affectés à une cible comme de coupure du filtre, Pan, Amplitude, etc Excité encore? Totalement confus? Permet simplement ce faire; itll tout deviendra clair!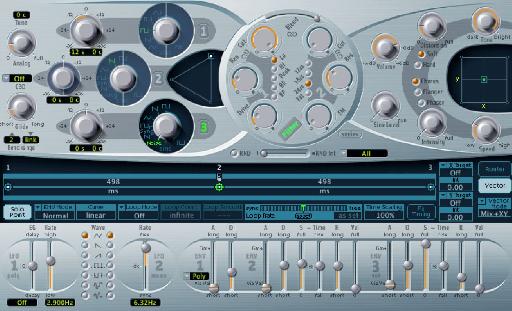 Etape 6
Tout d'abord, affecter la cible X horizontale pour Cutoff 2, et augmenter le champ ci-dessous Int tout le chemin jusqu'à 1,00. Dans la même région, changer le mode Vector menu déroulant de «Mix
Si le carré se déplace dans les Triangle oscillateur après cette étape, le tirer en arrière vers le bas pour Osc 3 seulement.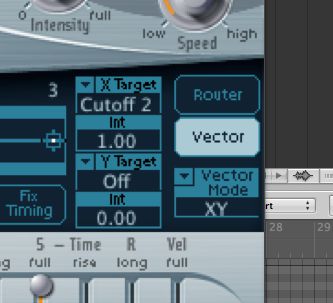 Etape 7
Cliquez sur le premier point: Il s'allume en vert lorsque son sélectionné (voir l'image de l'étape 5 ci-dessus). Maintenant, cliquez sur le deuxième point de l'enveloppe vectorielle (theyre numérotée dessus de chaque point) et déplacez le carré vert dans la zone X / Y horizontalement de sorte que son mi-chemin entre sa position d'origine et le bord droit de la boîte.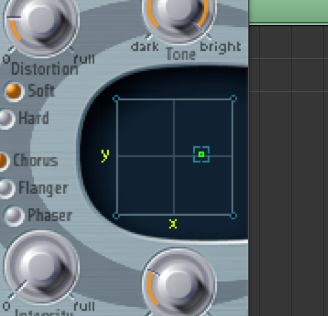 Basculer entre les points 1 et 2 tout en regardant le carré X / Y. Il se déplace parce que chaque point de l'enveloppe vectorielle vous permet de définir la position de la place X / Y différemment. Cliquez sur le point VE troisième et définir le X / Y carré tout le chemin vers le bord droit de la boîte.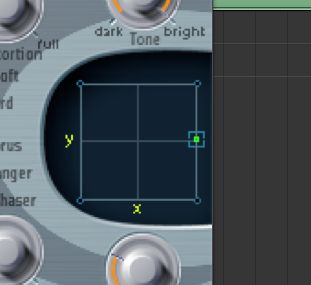 Étape 8
Cliquez sur le bouton Point Solo pour l'éteindre.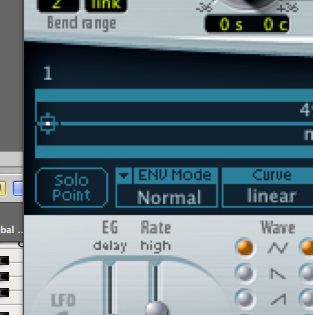 Etape 9
Cliquez sur la bande bleue au-dessus du troisième point pour définir le point de sustain.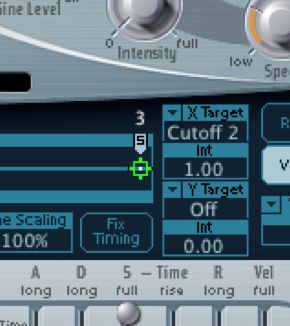 Etape 10
Changer le mode de boucle déroulante pour faire suivre, tirer la valeur boucle lisse tout en bas à 0,0%, et régler la vitesse de boucle à 8 bars.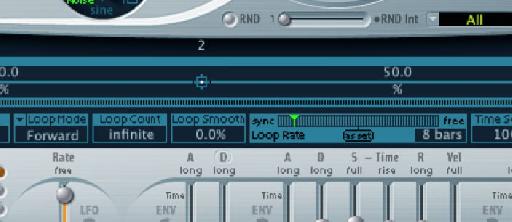 Étape 11
Youll remarquez un clic lorsque vous relâchez la touche de votre clavier. Pour résoudre ce problème, augmentez l'attaque sur Env 3 et tirez la libération tout en bas.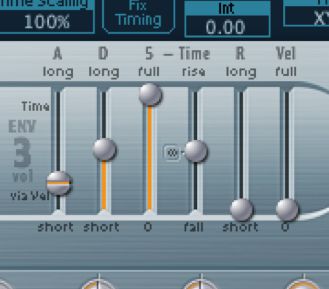 Étape 12
Créer une zone vide sur la piste et l'étirer à 8 bars. Dessiner dans une note qui dure toute la longueur ou de la région. Vous avez maintenant un balayage parfaitement chronométré qui dure exactement 8 bars et Cutoff 2 sera à son maximum juste à la fin de la boucle de 8 bar.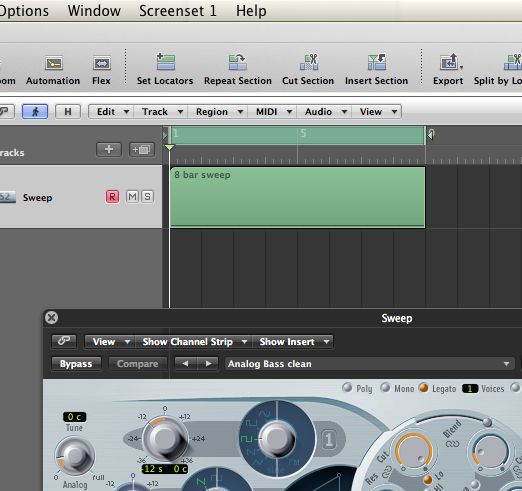 Heres ce que cela ressemble:
[Audio id = "12069"]

Astuce Sweep Pas
Change the Loop Rate to 32 bars (the longest possible) for those crazy builds.

Add the Y coordinate to the VE and choose "Pitch 123" as the target. Turn Osc 1 back on, then move the triangle square between Osc 1 and 3. Adjust point 2 and 3's vertical axis in the X/Y square for an insane pitch sweep!
Voici ce qui l'application de la pointe au-dessus des sons tels que:
[Audio id = "12067"]

Amusez-vous!