When I first heard Fukushima and then the album Black Boulder, I was enthralled and intrigued in equal measure. PHON.O blends an easy listening, almost chillout approach using self-sampled sounds with quirky rhythms and addictive melodies that culminates in a unique EDM experience.
In this interview we chat candidly with PHON.O about his early years, his music making process, gear, using Ableton Push in the studio, Live 9, MaxMSP and Cubase, mixing for home and clubs, his next album, and the impact Thom Yorke playing his track, Fukushima, has had on his career.
Editor's Note: An excerpt of this interview was published in July issue of AskAudio Magazine. Get your digital copy here.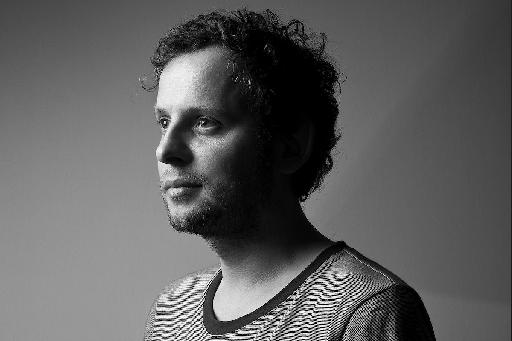 Tell us about your background and how you got into music making...
In 1994 I went to my first real Techno party at a club called Distillery in Leipzig, Germany. Before that I was into grunge, Rage Against the Machine, Body Count, etc. But this party was mind-blowing and changed my way of listening to music. I wanted to figure out what kind of sounds were used. Every release at this time was super fresh to me, very exciting.

Which artists influenced you at that time?
It was mixed. I grew up with the early Warp label artists like Aphex Twin, Autechre which were cool and intense. Then I started to buy records and DJ with my friend Apparat. We grew up in the same area and started to do parties together and it was a chance for us to play and practice in front of lots of people. And we forced them to listen to our shit!! [laughs]

After finishing school I went to Berlin, saved up money while working and began buying gear. I shared a studio with Apparat and all the money we earned went straight into hardware gear. We started with an Atari, sampler and synths. We couldn't afford lots of gear so we tried to get the most out of every single piece of gear. But, I think this was really important when starting out.

So, these gear limitations helped you when making music?
Yes. When I see younger friends learning music now they have everything they need at once. But, they don't really understand what a synthesizer is, oscillator, filters, ADSR, etc. I always tell them the best thing they can do is to take a course or watch video tutorials.

What was your typical gear list for a typical live show at that time?
Well, back in 1997 we used nearly all of our studio equipment. It took about 2 hours to set up! We had a cheap Roland sampler, which we could connect to a CGA monitor which was pretty awesome at the time. It even had a connection for mouse input, which was somehow very comfortable at the time. We had a Yamaha synthesizer, a drum machine from Roland and a Jomox. We had the third one which was ever built!

I'm not familiar with the Jomox.
Well, Jomox was a famous drum computer made by the company of the same name in Berlin. They still exist and do great stuff! We couldn't afford a 909 and the Jomox was half the price of a secondhand 909 and it has some unique features, too.