Interview: Polo & Pan Talk Producing Feel Good EP
Parisian electro duo Polo & Pan released a stunning four-track EP Feel Good in July 2020. We caight up with them over email keen to discover more about their production process.
The latest EP from Polo & Pan is a menagerie of kaleidoscopic sounds that underscore their pop sensibilities and legacy as French Touch innovators. The duo are super knowledgeable music history buffs and their record collection is insane to say the least.
For the last two years, they toured sold-out shows around the globe, all the while earning Gold & Platinum certification for their acclaimed album Caravelle [with over 280M streams]. They are big into their audio hardware and even acquired their UREI Compressors from The Bee Gees!

AskAudio: What were both of your most seminal musical discoveries on your way to forming Polo & Pan?

For Polo it was the discovery of Moon Safari by Air in 1998, that triggered his passion for music writing.

Feel Good Is such an eclectic range of tracks, bursting with infectious rhythms, playful progressions and catchy melodies. What was your approach to making this EP?

Because of Covid-19 our plans were in shambles, we picked a few songs from the LP we were working on and wrote Feel Good at the last minute as an antidote to 2020's angst.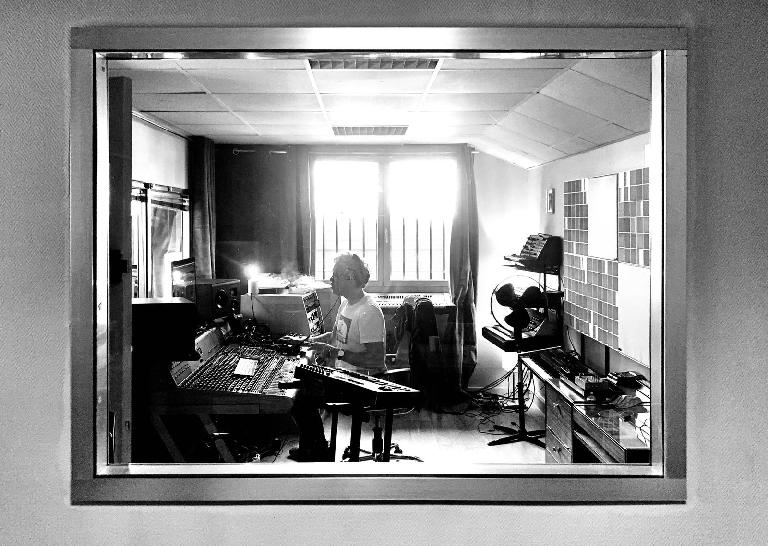 Does it depend on the track, or do you often start composing with a specific instrument, lyric, melody?
It really does depend on the track. A song like Peter Pan starts from a traditional guitar/vocal songwriter point of view, whereas Pili Pili started with the beat and the flute recording.
Tell us about the hardware synths and effects (Moog and Korg and Roland for example) that you used on this EP.
We used a lot of the gear we picked up in the recent months, we used a suitcase Fender Rhodes piano and a Rameau 1981 piano on Feel Good. The Mini Moog coupled with a tremolo and Roland Space Echo is used as a lead on Peter Pan. We used a FM synth, the Ensoniq DX21 to do the lead at the end of Attrape-rêves. And we sampled a new rare instrument, the Xaphoon, on Pili Pili.
And what DAW do you use? Please tell us what attracts you to using it.
We use Ableton Live because of its super flexible workflow. Getting an idea out there fast is key for us to help keep our creative process fluid.

How about other software plug-ins that you find you use often?
We use some Native instruments bass synths regularly : FM8 and massive.Also U-He Diva is pretty awesome for a more new-school touch. We love the M-TRON Pro VST for some vintage sounding instruments. For FX our go-to is the Ableton stuff which works great coupled with the Waves CLA suite.

"Peter Pan" has a gloriously mellow, uplifting and spacious feel to it. How did you translate this dreamy, almost romantic, sensation into the production of the song?
Well we actually kept the mixing very simple. There's not too many bells and whistles on this Peter Pan. We used a 1970s Neve mixing deck to mix the track and give it a nice, distinctive vintage feel.
What tips would you share with emerging / young producers?

Find a paying job that keeps you connected to music on the one hand, and be relentless in your pursuit of creating something unique.
Do you have any collaborations you'd love to be involved in?

We would love to produce a track for Warren G.

OK. That would be interesting! And, what's next for Polo & Pan?
Our next LP is coming! Early 2021.