From the cutting-edge electronic sounds of Kaskade and John Hancock to the sultry vocals of Becky Jean Williams, Late Night Alumni blend a wide variety of influences and styles in their music. Their latest album, Eclipse, is about to hit the streets next week'"and it's got a number of instant well-produced hits such as "Runaway", perfect for the summer and beyond.
We caught up with the uber talented and down to earth John Hancock in his studio over Skype to discuss the album, his studio production gear ad tech and how Late Night Alumni have been transitioning towards live performance.
Ask: I believe you have a classical musical background?
John: Somewhat. My dad sang opera and my mom taught voice and piano. I grew up around music in every way: orchestral and film score music actually. My first record was the Star Wars record on vinyl. I didn't hear rock and roll until I was about 10 or 11 because my parents didn't have it in the house at all.

I played violin through junior high and high school so I always loved classical and orchestral as it was my rock n roll as a Kid. I can't say I had a lot of formal training in classical, but it was my first love.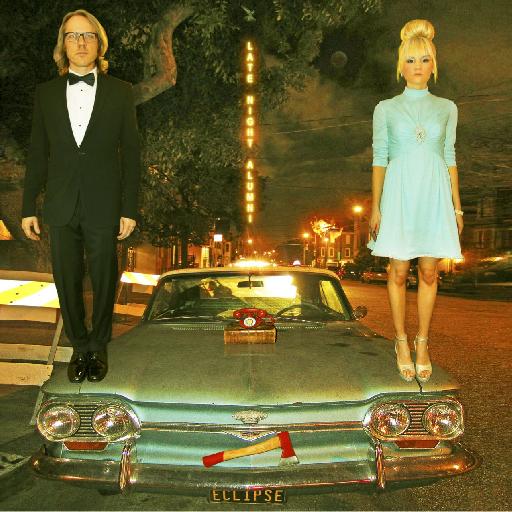 Ask: What was the first instrument you began expressing music with?

John: Piano. I learned small classical arrangements as a kid probably from when I was 3. I stuck with it until I was 10 and started playing violin. When I heard pop music I got an acoustic guitar and started going down that path.

Ask: Was there a particular band or artists that turned your head?

John: It was the 80s and I just loved everything that was coming through. This is when Queen were still doing big stuff. Then I'd jump to AC/DC and Billy Joel. It was a golden age of eclectic, crazy radio, where you'd hear lots of different music on the same station.

"The 80s were a golden age of eclectic, crazy radio."
Ask: It's funny how now we've got more genres than ever, yet they're all split off.

John: Exactly. It's more compartmentalized than ever. Back then you didn't think anything of liking a Billy Joel song and an AC/DC song. There was no weird categorization, at least not for me.

I've been through music production through the 1990s and the 2000s. So, my tastes have really evolved and changed over time. I've loved lots of singer songwriters like Fiona Apple, Radiohead and then Portishead was a huge one when I got back into programming. I have a hard time finding direct single heroes. I love a lot of different things at the same time and don't feel too intense loyalties to any one genre.

Ask: Is having that ability to get inspiration from a lot of different sources without getting too embedded in one helpful for you with your production path?

John: Absolutely. In my early days when I was trying to make a living doing anything, I'd take any gig I could which included covering a karaoke track of a Disney score by Elton John and picking out the piano parts note for note by ear and learning how to play them. They were both terrible hard work times and also completely invaluable education.

Ask: Did you formalize your training or focus solely on music as your career?

John: Music is all I've ever done. I had some bad part-time telemarketing jobs in my early 20s, but by about 25 I was able to quit and do this full-time. I've never had any other plan or aspiration in my life at all. All I've ever wanted to do since I was a kid was make music. That's what my parents did, so to me it was viable. I didn't have the typical parents telling me to have something else to fall back on, for better or worse.

As far as formalizing, while I played in orchestras the biggest thing for me was to team up with mentors. I teamed up with the local jazz musicians who were 10-15 years older than me and started producing music with them. Just being with them 8 hours a day I learned so much by talking and asking questions and recording them. That was the best education I could've had.

hmmm... guitar, Prophet, Juno 106... what to pick first?
Ask: How did Late Night Alumni start?
John: It was formed as a side project with Kaskade. He and Finn Bjarnson, the other member, were writing other more mellow songs and they brought Becky in as the singer and they brought me in to help flesh things out. After we had a few tracks we decided to call it a band, even though we weren't performing and we were three producers and a girl with a really pretty voice.

Our first album was in 2004, Empty Streets. It was always a fun side project once a year to make a record. It started organically as four friends making music.

Ask: Was it always focused as being studio based and not live?

John: Yes. We never thought of live as Becky's voice is very soft and delicate and we didn't know how it would work in a live situation. We never thought about it until two or three years ago. Our first show was January 2012.

Ask: How was that? Must've been a really interesting experience?

John: We decided to go big for our first show. We had a string quartet, 11 people on stage. A huge production just to kick it off in a way we probably haven't been able to duplicate since. I love to perform and just working with Becky and having her sing louder on stage than she does in the studio we were able to pull it off.

Ask: I've been listening to the new album and your latest single, 'Runaway'