Kenton, para mí, ha sido un nombre sinónimo no sólo de MIDI, pero con confianza, el clavo y el momento perfecto. Sus
Out of the Box...
Está bien, así que cuando llegué a Starbass

Esta facilidad de uso es increíble para un dispositivo que cuenta con una sola MIDI y 25 MIDI a través de los puertos. Con la luz, chasis de aluminio, una verruga de la pared pequeña y un tamaño físico que cabe en cualquier mochila, hay
Por un lado, el Kenton cuenta con menos de una latencia de milisegundos. Después de pasar seis horas, el seguimiento con él, utilizando sin parar MIDI, te puedo decir, la latencia es ningún alarde errante. El tiempo era realmente impecable! Los dispositivos externos sincronizados inusualmente bien con Ableton
Why You Want It!
Al hacer MIDI en vivo, grabada MIDI, o incluso sólo un atasco MIDI, sincronización es uno de los principales enemigos de pie en el camino de que le impide sonar con fuerza. Por desgracia, la creación de múltiples dispositivos a aceptar sincronización de reloj externo puede ser un asunto retorcido. No sólo no hay configuración para cada dispositivo MIDI individual, dentro de sus propias utilidades globales, pero hay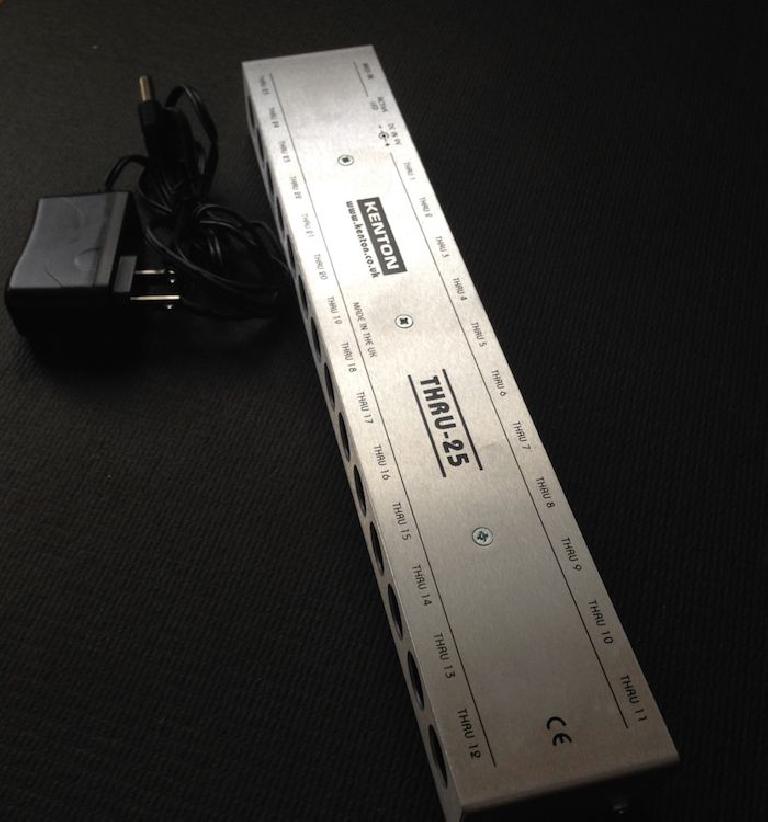 La gran cosa sobre el Kenton Thru-25 es que no hay ninguna configuración! Siempre y cuando los dispositivos están configurados para recibir, usted
Por supuesto, si usted
Sin embargo, si usted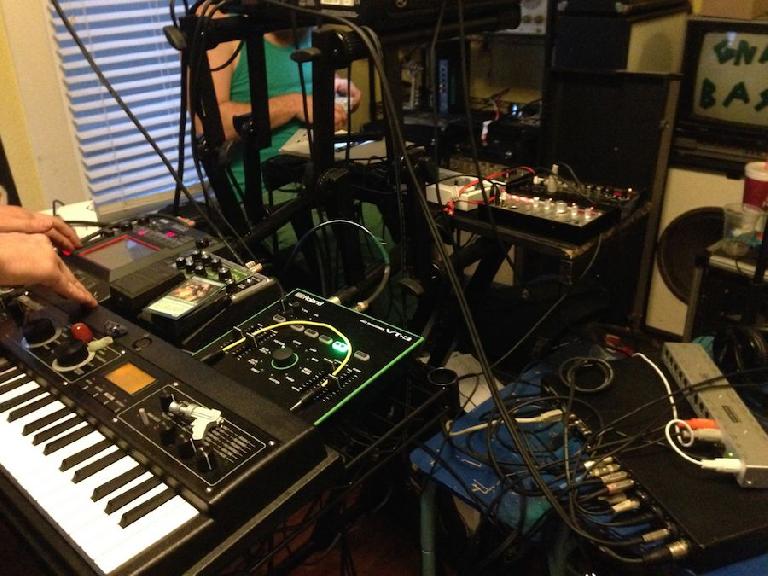 Conclusion
El Kenton Thru-25 entrega por completo con un exterior resistente pulido, y un interior que realmente sabe lo que
Precio: $ 138
Pros: Pequeño, elegante y asequible MIDI Thru cuadro que puede copiar una señal MIDI hasta 25 veces.
Contras: No hay rackmounts, no hay manera de modificar el enrutamiento interno.
Web: