Kenton, für mich, ist ein Name, der für nicht nur MIDI, aber mit zuverlässiger, vor Ort auf und perfektes Timing. Seine
Out of the Box...
Okay, also, wenn ich zu Starbass

Diese einfache Bedienung ist unglaublich für ein Gerät, das nur einen MIDI-in verfügt, und 25 MIDI Thru-Ports. Mit dem Licht, Aluminium-Chassis, einem kleinen Steckernetzteil und einer physikalischen Größe, die passt in jeden Rucksack, es
Zum einen bietet das Kenton weniger als einer Millisekunde Latenzzeit. Nach sechs Stunden Tracking mit ihm, mit Non-Stop-MIDI, kann ich Ihnen sagen, die Latenz keine fehlerhafte rühmen. Timing war wirklich einwandfrei! Externe Geräte mit Ableton synchronisiert ungewöhnlich gut
Why You Want It!
Bei der Live-MIDI, aufgenommenen MIDI, oder auch nur einen MIDI-Marmelade, ist sync einer der Hauptfeinde im Wege stehen, halten Sie von kling eng. Leider Einrichtung mehrerer Geräte an externen Taktsynchronisierungs akzeptieren kann eine verdrehte Angelegenheit. Nicht nur gibt es Setup für jeden einzelnen MIDI-Gerät, innerhalb ihrer eigenen globalen Versorgungsunternehmen, aber es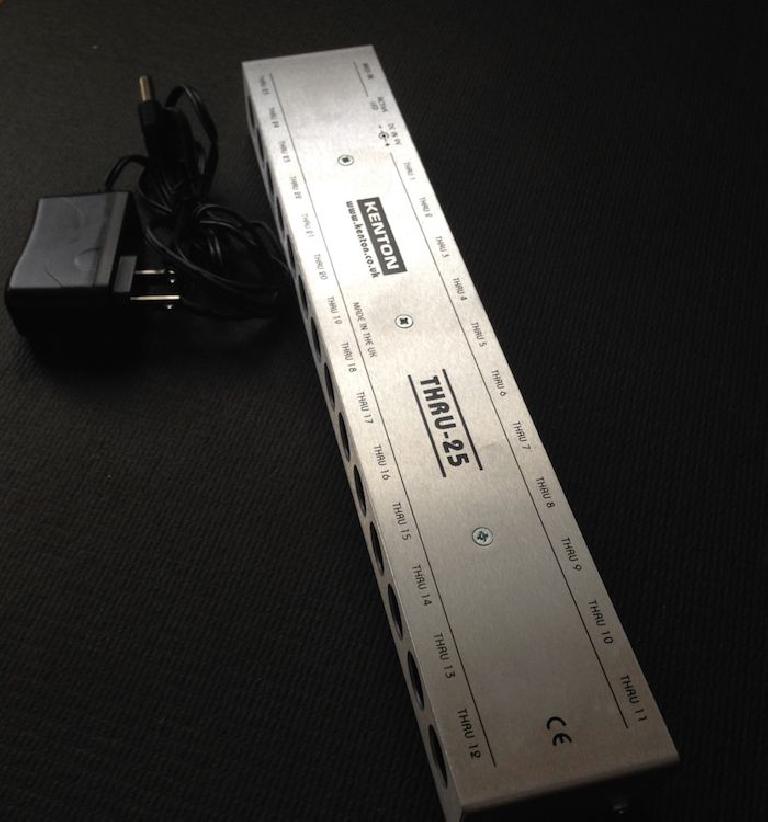 Die große Sache über das Kenton Thru-25 ist, dass es keine Setup! Solange Ihre Geräte sind so eingestellt, können Sie erhalten
Zugegeben, wenn Sie
Allerdings, wenn Sie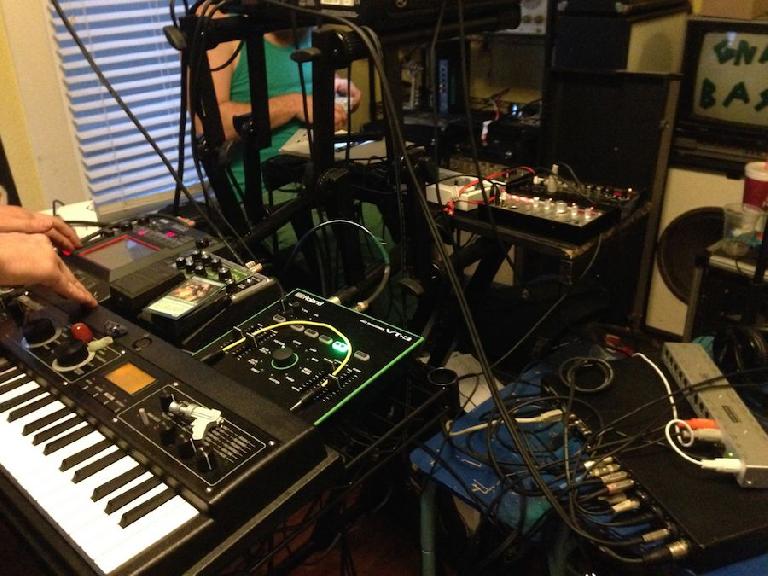 Conclusion
Das Kenton Thru-25 komplett liefert mit einem polierten, robust außen, und eine innere, der wirklich weiß, was es
Preis: $ 138
Vorteile: Kleine, schlanke, kostengünstige MIDI Thru Box, die eine MIDI-Signal bis zu 25-mal kopieren.
Nachteile: Keine Rackmounts, keine Möglichkeit, die interne Weiterleitung vorzunehmen.
Web: