Kenton, para mim, tem sido um nome sinônimo de não só MIDI, mas com confiança, local e timing perfeito. É do
Out of the Box...
Ok, então quando eu cheguei ao Starbass

Esta facilidade de uso é incrível para um dispositivo que possui apenas um MIDI, e 25 MIDI através de portos. Com a luz, chassi de alumínio, uma pequena verruga parede e um tamanho físico que vai caber em qualquer mochila, há
Por um lado, o Kenton possui menos de um milissegundo de latência. Depois de passar seis horas, rastreamento com ele, usando non-stop MIDI, posso dizer-lhe, a latência não é gabar-se errante. Timing foi realmente impecável! Dispositivos externos sincronizados excepcionalmente bem com Ableton
Why You Want It!
Ao fazer MIDI ao vivo, MIDI gravadas, ou mesmo apenas uma jam MIDI, sincronização é um dos principais inimigos de pé na maneira de mantê-lo de soar apertado. Infelizmente, a criação de vários dispositivos para aceitar sincronia de relógio externo pode ser um assunto torcida. Não só há configuração para cada dispositivo MIDI indivíduo, dentro de suas próprias utilidades globais, mas há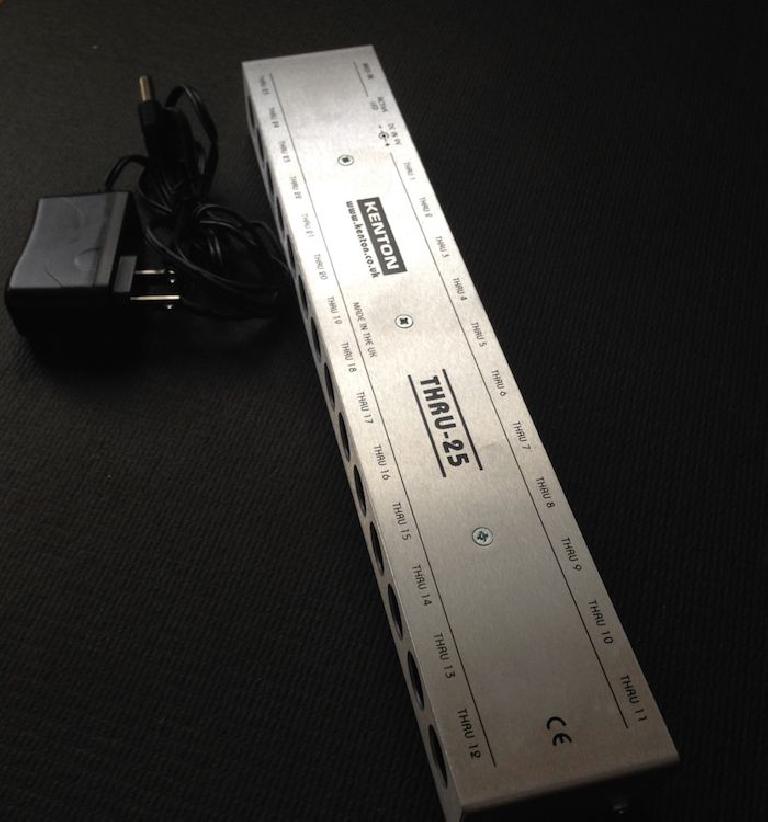 A grande coisa sobre o Kenton Thru-25 é que não há nenhuma configuração! Enquanto seus dispositivos estão definidos para receber, você
Concedido, se você
No entanto, se você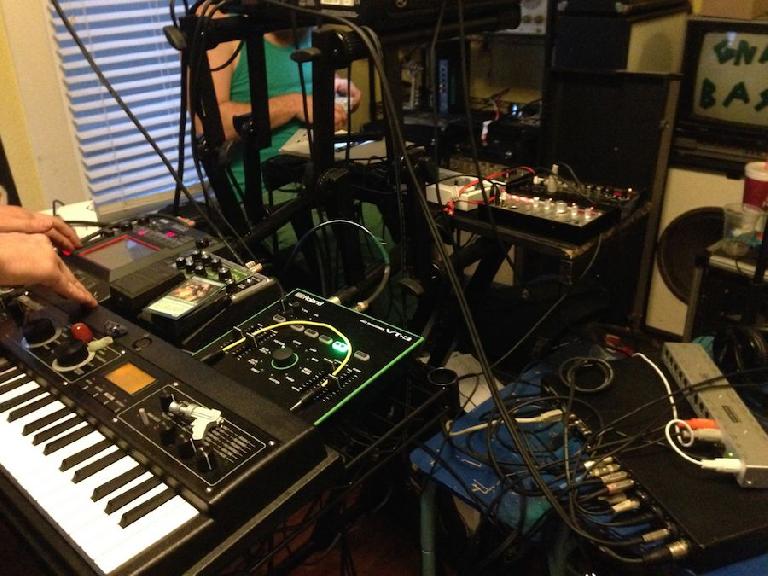 Conclusion
O Kenton Thru-25 oferece completamente com um polido, exterior robusto, e um interior que realmente sabe o que é
Preço: $ 138
Prós: Pequeno, elegante e acessível MIDI Thru caixa que pode copiar um sinal MIDI até 25 vezes.
Contras: não há rackmounts, nenhuma maneira de modificar o roteamento interno.
Rede: