Kenton, pour moi, a été un nom synonyme de non seulement MIDI, mais avec fiable, sur place et un timing parfait. C'est
Out of the Box...
Ok, donc quand je suis arrivé à Starbass

Cette facilité d'utilisation est incroyable pour un appareil qui dispose d'un seul MIDI, et 25 ports MIDI thru. Avec la lumière, châssis en aluminium, une petite verrue mur et une grandeur physique qui va tenir dans un sac à dos, il
Pour une chose, l'Kenton possède moins d'un temps de latence de la milliseconde. Après avoir passé six heures, suivi avec elle, en utilisant MIDI non-stop, je peux vous dire, le temps de latence est pas vanter errant. Timing était vraiment impeccable! Les périphériques externes synchronisés exceptionnellement bien avec Ableton
Why You Want It!
Quand vous faites MIDI direct, MIDI enregistré, ou même juste un bourrage MIDI, la synchronisation est l'un des principaux ennemis debout dans la façon de vous garder de sonner serré. Malheureusement, la mise en place de plusieurs dispositifs d'accepter la synchronisation d'horloge externe peut être une affaire tordue. Non seulement il ya la configuration pour chaque appareil MIDI individuel, au sein de leurs propres services publics mondiaux, mais il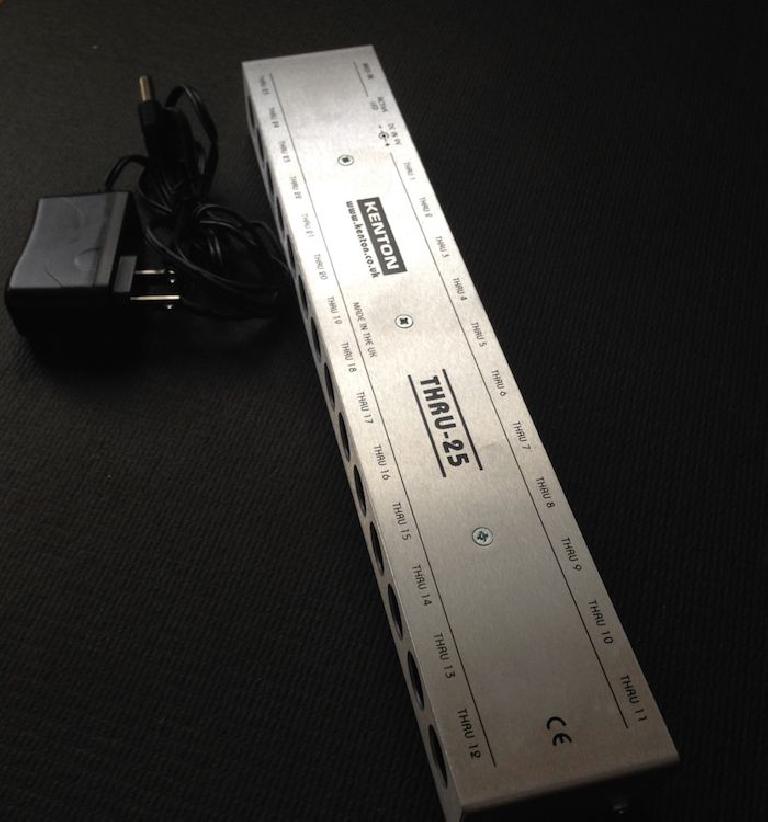 La grande chose au sujet de la Kenton Thru-25 est qu'il n'y a pas d'installation! Tant que vos périphériques sont configurés pour recevoir, vous
Certes, si vous
Toutefois, si vous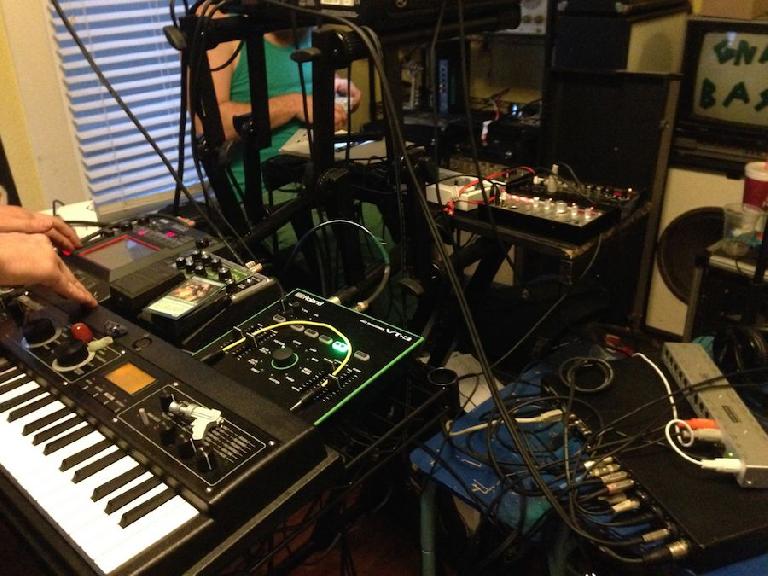 Conclusion
Le Kenton Thru-25 offre complètement avec un poli, extérieur robuste et un intérieur qui sait vraiment ce qu'il
Prix: 138 $
Plus: Petit, élégant, abordable MIDI Thru boîte qui peut copier un signal MIDI jusqu'à 25 fois.
Moins: Pas de montage en rack, aucun moyen de modifier le routage interne.
Web: