Registrare tracce bagnato.
Quelle tre parole possono colpire la paura nel cuore di molti un ingegnere del suono moderno. Con l'avvento dei computer più potenti e sempre più potenti plugins di effetto, molte persone non possono vedere o utilizzare il vantaggio di registrare una traccia con alcuni effetti già applicati. Ingegneri esperti, tuttavia, sono stati in giro abbastanza a lungo per sapere che ci sono molte situazioni in cui si potrebbe desiderare di registrare una traccia con alcuni effetti già applicati.
Una delle migliori caratteristiche assolute del interfaccia audio Apollo da Universal Audio è che è possibile inserire potenti effetti audio con quasi latenza zero su uno qualsiasi degli ingressi. Molti musicisti e produttori utilizzano questi effetti durante mix verso il basso o anche durante il monitoraggio a fini di controllo, ma ci vuole un ingegnere con coraggio reali, fiducia, creatività ... e un po 'pazzo gettati in record con effetti attivati. Lasciare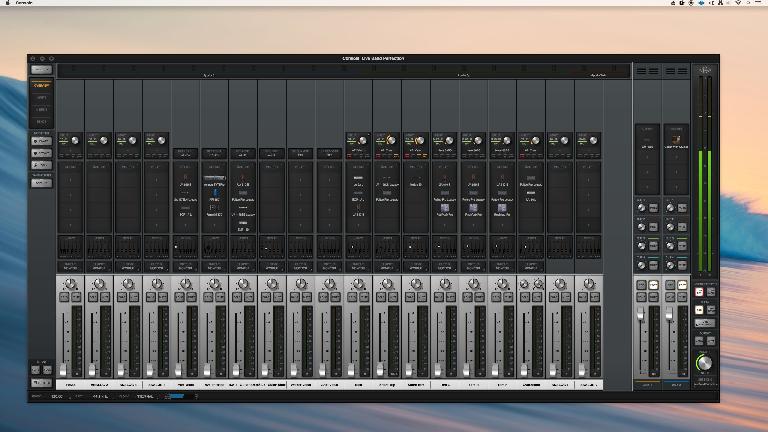 We've Been Here Before
Proprietari di home studio probabilmente hanno una scuderia di strumenti che appartengono a loro che ottengono un sacco di utilizzo. Ho un drum set nel mio studio che uso per una varietà di progetti, e molti gruppi che vengono in scelto di usare semplicemente il
Ho pensato a me, perché sto spendendo tempo equalizzazione, gating, e lo comprimendo ogni volta? Certo, avrei potuto salvare le impostazioni come preset in Logic, ma wouldn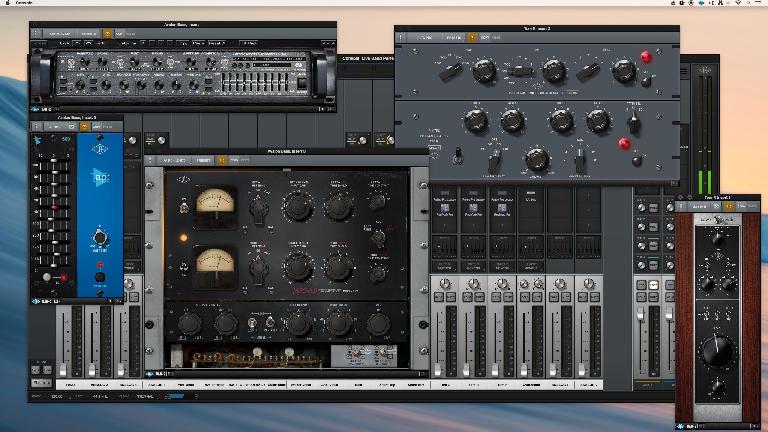 Esiste il pericolo di registrazione con effetti già stampato? Ovviamente! Puoi
To the Nth Degree
La potenza e la flessibilità del sistema Apollo ha veramente trasformato la mia flusso di lavoro. Oltre ad avere effetti a scolpire sonori pronto a rotolare per la mia lista tipica dei musicisti di studio e dei loro rispettivi assi, ho anche utilizzato la caratteristica cascata di Apollo a catena insieme il mio Apollo 8, Apollo 8p, e il mio gemello Apollo. Questo mi ha permesso di lasciare il mio tamburo impostata permanentemente mic
Questo isn
Preamplificatori di bordo hanno percorso una lunga strada da quando le interfacce audio prime. Allora, con la pressione di bordo era quello che di solito separa il dilettante dal professionista (o meglio, una delle cose). La maggior parte dei professionisti wouldn
Don't Get Overwhelmed
Imparare a sfruttare la vera potenza della vostra interfaccia Apollo può essere scoraggiante. Ci sono così tante caratteristiche e vedendo tutti loro in azione tutti in una volta può essere allettante, ma sembrano anche molto lontano. Il modo migliore per arrivarci è quello di implementare gradualmente. Provare a inchiodare giù un suono strumento che è EQ
Continue your journey with these recording audio video courses in The
Ask.Audio Academy
.