Grabar pistas mojadas.
Esas tres palabras pueden infundir miedo en el corazón de muchos un ingeniero de sonido moderno. Con el advenimiento de las computadoras más potentes y más potentes plugins de efectos, muchas personas no pueden ver o utilizar en beneficio de la grabación de una pista con algunos efectos ya aplicados. Ingenieros con experiencia, sin embargo, han existido el tiempo suficiente para saber que hay muchas situaciones en las que es posible que desee grabar una pista con ciertos efectos ya aplicados.
Una de las mejores características absolutas de la interfaz de audio Apolo de Universal Audio es que se puede insertar poderosos efectos de audio con casi cero latencia en cualquiera de sus entradas. Muchos músicos y productores utilizan estos efectos durante la mezcla o incluso durante el seguimiento a efectos de control, pero se necesita un ingeniero con agallas, confianza, creatividad ... y un poco loco arrojados a registro con efectos activados. Dejar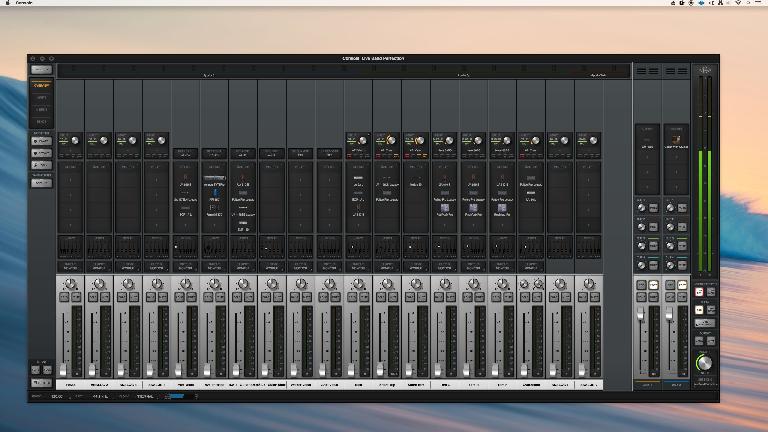 We've Been Here Before
Propietarios home estudio probablemente tienen un establo de los instrumentos que pertenecen a los que reciben una gran cantidad de uso. Tengo una batería en mi estudio que uso para una variedad de proyectos, y muchas bandas que vienen en elijo simplemente utilizar el
Me dije a mí mismo, ¿por qué estoy gastando ecualización tiempo, apertura de puerta, y lo comprime cada vez? Claro, yo podría guardar los ajustes como un preset en Logic, pero wouldn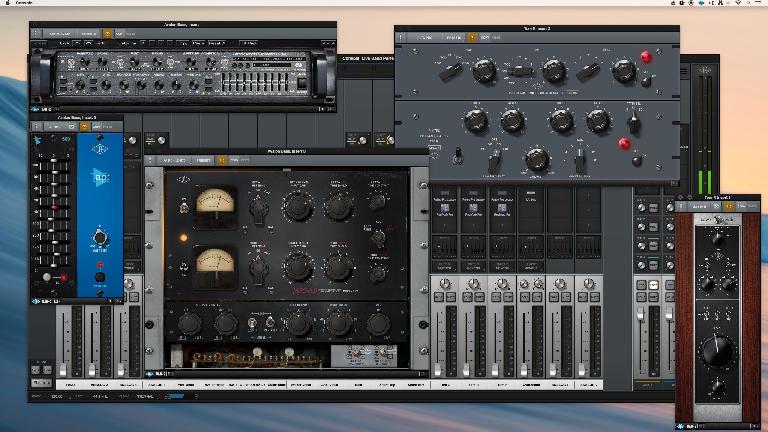 ¿Hay un peligro en la grabación con efectos ya impreso? ¡Claro! Puedes
To the Nth Degree
El poder y la flexibilidad del sistema Apolo realmente ha transformado mi flujo de trabajo. Además de tener efectos esculpir el sonido listo para rodar por mi lista típica de músicos de estudio y sus respectivos ejes, también he utilizado la función de conexión en cascada del Apolo para encadenar mi Apolo 8, Apolo 8p, y mi gemelo Apolo. Esto me ha permitido salir de mi tambor fijado permanentemente micrófono
Esto no es
Preamplificadores bordo han recorrido un largo camino desde las interfaces de audio más tempranas. En aquel entonces, el uso de los pres bordo era lo que normalmente separa el aficionado del profesional (bueno, una de las cosas). La mayoría de los pros wouldn
Don't Get Overwhelmed
Aprender a aprovechar el verdadero poder de la interfaz de Apolo puede ser desalentador. Hay tantas características y viendo todos ellos en la acción de una sola vez puede ser tentador, pero también parecen muy lejos. La mejor manera de llegar es a ponerlas en práctica gradualmente. Intenta clavar un sonido de instrumento que es EQ
Continue your journey with these recording audio video courses in The
Ask.Audio Academy
.