Enregistrer des pistes mouillées.
Ces trois petits mots peuvent semer la peur dans le cœur de beaucoup un ingénieur audio moderne. Avec l'avènement des ordinateurs plus puissants et encore plus puissants plugins effet, beaucoup de gens ne peuvent pas voir ou utiliser l'avantage de l'enregistrement d'une piste avec des effets déjà appliquées. Des ingénieurs expérimentés, cependant, ont été autour assez longtemps pour savoir qu'il ya beaucoup de situations où vous voudrez peut-être d'enregistrer un morceau avec certains effets déjà appliquées.
Une des meilleures caractéristiques absolues de l'interface audio Apollo chez Universal Audio est que vous pouvez insérer des effets audio puissants avec latence proche de zéro sur l'un de vos entrées. Beaucoup de musiciens et producteurs utilisent ces effets lors de mélange vers le bas ou même durant la poursuite des fins de contrôle, mais il faut un ingénieur avec de vrais courage, la confiance, la créativité ... et un peu fou jetés dans fiche avec des effets activés. Laisser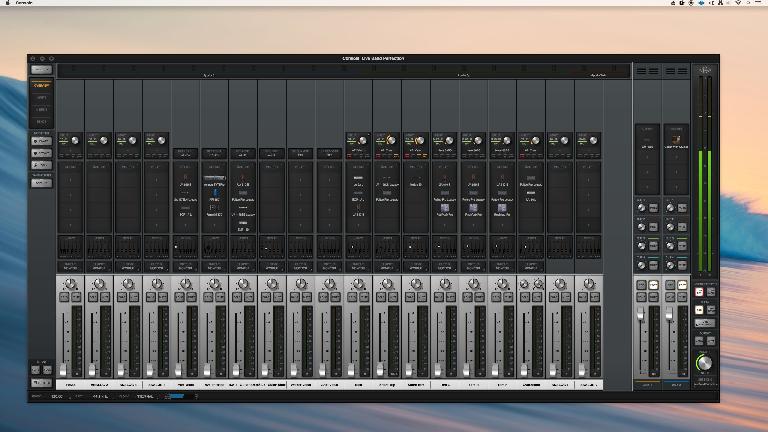 We've Been Here Before
Propriétaires home studio ont probablement une écurie d'instruments qui appartiennent à ceux qui reçoivent beaucoup d'utilisation. Je dois un tambour mis dans mon atelier que je l'utilise pour une variété de projets, et de nombreux groupes qui viennent en choisir de simplement utiliser le
Je me suis dit, pourquoi suis-je passais EQing de temps, ouverture de porte, et le comprimer à chaque fois? Bien sûr, je pourrais enregistrer les paramètres comme un preset dans Logic, mais Wouldn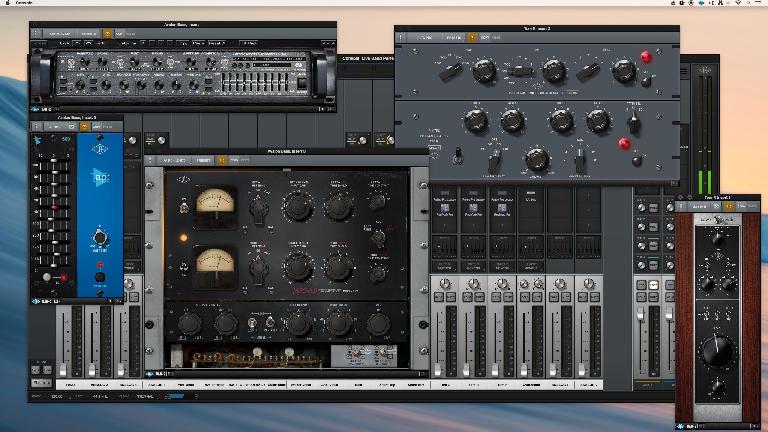 Y at-il un danger à enregistrer avec des effets déjà imprimé? Bien sûr! Tu peux
To the Nth Degree
La puissance et la souplesse du système Apollo a vraiment transformé ma façon de travailler. En plus d'avoir des effets sonores de sculpture prêt à rouler pour ma liste typique des musiciens de studio et de leurs axes respectifs, moi aussi je l'ai utilisé la fonctionnalité en cascade de l'Apollo à enchaîner mon Apollo 8, Apollo 8p, et mon jumeau Apollon. Cela m'a permis de quitter mon tambour réglée en permanence micro
Ce n
Préamplis à bord ont parcouru un long chemin depuis les premières interfaces audio. À l'époque, en utilisant les pres bord était ce typiquement séparé l'amateur du professionnel (ainsi, l'une des choses). La plupart des pros wouldn
Don't Get Overwhelmed
Apprendre à exploiter la véritable puissance de votre interface Apollo peut être intimidant. Il ya tellement de fonctionnalités et de voir chacun d'entre eux dans l'action tout à la fois peut être alléchant, mais semblent aussi très loin. La meilleure façon d'y arriver est de les mettre en œuvre progressivement. Essayez clouer un son de l'instrument qui est EQ
Continue your journey with these recording audio video courses in The
Ask.Audio Academy
.