سجل المسارات الرطب.
هؤلاء الثلاثة كلمات قليلة يمكن أن تضرب الخوف في قلب العديد من مهندس الصوت الحديثة. مع ظهور الحواسيب أكثر قوة والإضافات تأثير أكثر قوة، وكثير من الناس قد لا ترى أو الاستفادة من منفعة تسجيل المسار مع بعض آثار تطبيقه بالفعل. مهندسين من ذوي الخبرة، ومع ذلك، فقد كانت حول طويلة بما يكفي لمعرفة أن هناك العديد من الحالات التي قد ترغب في تسجيل الأغنية مع بعض آثار تطبيقه بالفعل.
واحدة من أفضل الميزات المطلقة من واجهة الصوت أبولو من Universal الصوت هو أنه يمكنك إدراج التأثيرات الصوتية القوية مع قرب الصفر الكمون على أي من المدخلات الخاصة بك. العديد من الموسيقيين والمنتجين استخدام هذه الآثار خلال مزيج أسفل أو حتى أثناء تتبع لأغراض الرصد، لكنه يأخذ مهندس مع الشجاعة الحقيقية، والثقة، والإبداع ... ومجنون قليلا ألقيت في سجل مع آثار مكنت. سمح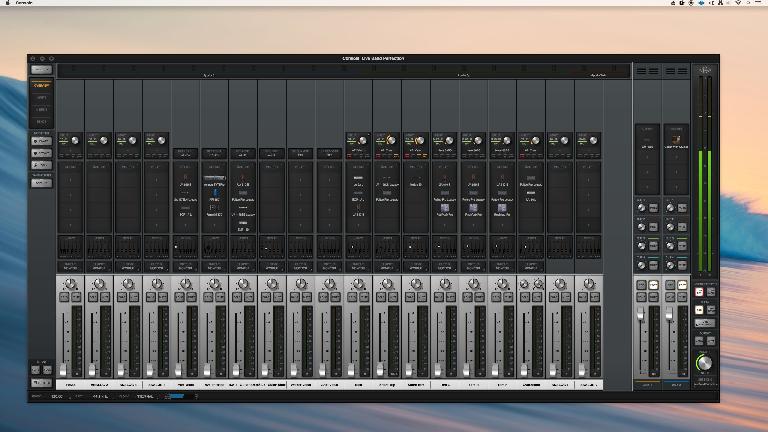 We've Been Here Before
أصحاب الاستوديو المنزلي المرجح أن يكون مستقرا من الأدوات التي تنتمي إليها أن تحصل على الكثير من الاستخدام. لدي حشد مجموعة في الاستوديو الخاص بي التي تستخدم لمجموعة متنوعة من المشاريع، والعديد من العصابات التي تأتي في اختيار لمجرد استخدام
قلت لنفسي، لماذا أنا انفاق EQing الوقت، النابضة، وضغط عليه في كل مرة؟ وانا متأكد ان حفظ الإعدادات كإعداد مسبق في المنطق، ولكن وولدن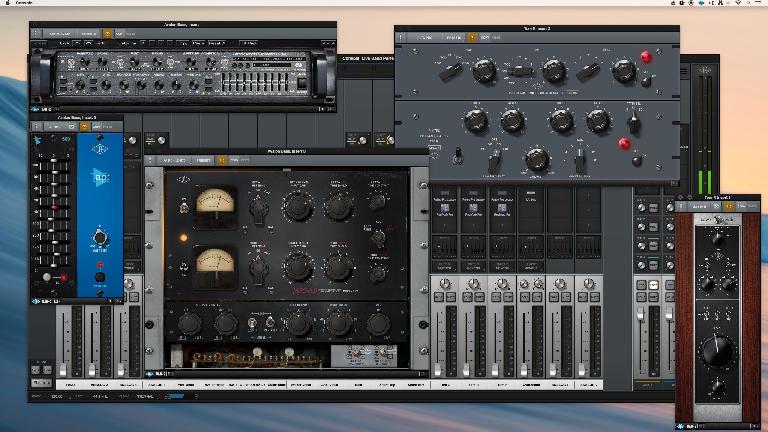 هل هناك خطر في تسجيل مع الآثار المطبوعة بالفعل؟ طبعا! انت تستطيع
To the Nth Degree
قوة ومرونة النظام أبولو وقد تحولت حقا بلادي العمل. بالإضافة إلى وجود آثار النحت الصوت استعداد لبدء التنفيذ لقائمتي نموذجية من الموسيقيين الاستوديو ومحاور كل منها، كما أنني وظفت فيها ميزة المتتالية من أبولو لسلسلة معا بلدي أبولو 8، أبولو 8P، وبلدي التوأم أبولو. وقد سمح لي بمغادرة طبل بلدي تعيين هيئة التصنيع العسكري بشكل دائم
هذا يسن
لقد حان preamps على متن الطائرة شوطا طويلا منذ أقدم اجهات الصوت. في ذلك الوقت، وذلك باستخدام بريه على متن الطائرة هو ما يفصل عادة الهواة من المهنية (حسنا، واحد من الأشياء). معظم الايجابيات وولدن
Don't Get Overwhelmed
يمكن تعلم لتسخير القوة الحقيقية من واجهة أبولو بك ان تكون شاقة. هناك الكثير من الميزات ورؤية كل منهم في العمل في كل مرة يمكن أن تكون محيرة، ولكن يبدو أيضا بعيدة جدا. أفضل طريقة للوصول إلى هناك هي لتنفيذها تدريجيا. محاولة تسمير أسفل سليمة الصك الذي هو EQ
Continue your journey with these recording audio video courses in The
Ask.Audio Academy
.