Gravar faixas molhado.
Essas três palavras pequenas podem causar medo no coração de muitos, um engenheiro de áudio moderno. Com o advento dos computadores mais potentes e ainda mais poderosos plugins de efeito, muitas pessoas podem não ver ou utilizar o benefício de gravar uma faixa com alguns efeitos já aplicadas. Engenheiros experientes, no entanto, têm sido em torno de tempo suficiente para saber que há muitas situações onde você pode querer gravar uma faixa com certos efeitos já aplicadas.
Um dos melhores recursos absolutos do interface de áudio Apollo de Áudio Universal é que você pode inserir efeitos de áudio poderosos com quase zero de latência em qualquer de suas entradas. Muitos músicos e produtores usam esses efeitos durante a mistura para baixo ou mesmo durante rastreamento para fins de fiscalização, mas é preciso um engenheiro com coragem reais, confiança, criatividade ... e um pouco louco jogados no registro com efeitos habilitado. Deixei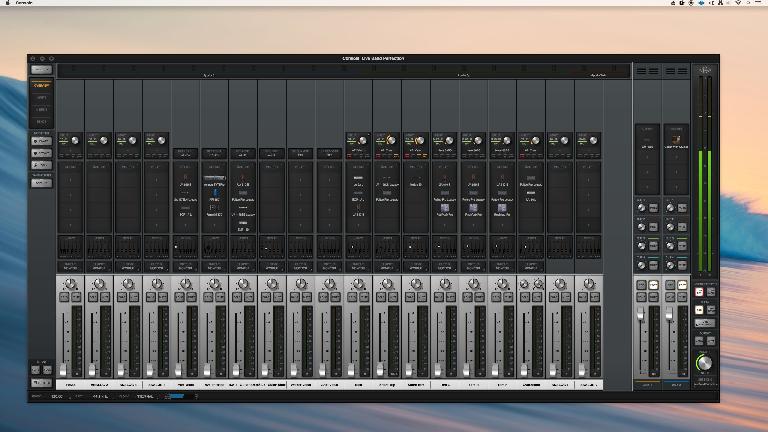 We've Been Here Before
Home donos de estúdio provavelmente tem um estábulo de instrumentos que pertencem a eles que obter um lote de uso. Eu tenho um conjunto de tambores no meu estúdio que eu uso para uma variedade de projetos, e muitas bandas que vêm em optar por simplesmente usar o
Eu pensei para mim mesmo, por que estou gastando EQing tempo, gating, e comprimindo-o cada vez? Claro, eu poderia salvar as configurações como uma predefinição no Logic, mas wouldn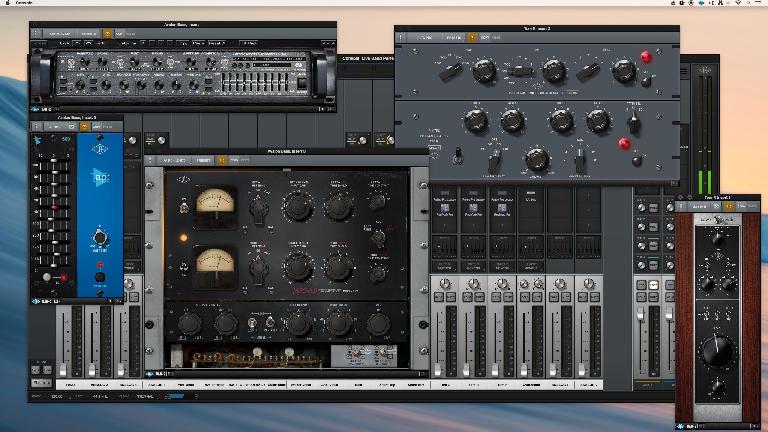 Existe um perigo em gravar com efeitos já impresso? Claro! Você pode
To the Nth Degree
O poder ea flexibilidade do sistema Apollo realmente transformou o meu trabalho. Além de ter efeitos de escultura de som pronto para rolar para o meu lista típica de músicos de estúdio e seus respectivos eixos, eu também têm utilizado o recurso em cascata do Apollo para encadear minha Apollo 8, Apollo 8p, e meu irmão gêmeo Apollo. Isso tem me permitido deixar o meu tambor definir permanentemente mic
Este isn
Pré-amplificadores de bordo têm percorreu um longo caminho desde os primeiros interfaces de áudio. Naquela época, usando as pres bordo era o que normalmente separava o amador do profissional (bem, uma das coisas). A maioria dos profissionais não retornaria
Don't Get Overwhelmed
Aprender a aproveitar o verdadeiro poder da sua interface Apollo pode ser assustador. Há tantos recursos e vendo todos eles em ação de uma só vez pode ser tentadora, mas também parece muito longe. A melhor maneira de chegar lá é para implementá-los gradualmente. Tente pregar para baixo um som do instrumento que é EQ
Continue your journey with these recording audio video courses in The
Ask.Audio Academy
.