I'll start off by making a confession: I am a plug-in junkie. I'm not the only one in the world. In fact, I'm just one number in an ever growing population of wide-eyed individuals peering anxiously through news, blog posts, and demos, for that next great plug-in. If you're like me, and fall in to this category, you probably have a large selection of plug-ins available to you at a moments notice. Kinda like Batman with a laptop, right?

La introducción de Bitspeek
Un nuevo plug-in que puede añadir a su cinturón de herramientas es Bitspeek por Sonic Charge . He estado meciendo este plug-in para un par de semanas desde su lanzamiento y que tengo que decirte ... Me encuentro que deseen utilizar este plug-in por todo el lugar.
¿Qué se hace?
Recuerde el viejo habla Hechizos n 'a partir de los años 80? Bitspeek hace que cualquier voz que se ejecuta para que suene como una voz hechizos Habla n '... Y mucho más. Y, sí, esto se ha hecho antes, pero no con la codificación de predicción lineal que se utiliza realmente en el dispositivo real, amado de los años 80.
Lo que también hace Bitspeek tan especial es que puede ser controlado vía MIDI. Usando una pista MIDI independiente que puede controlar el tono de Bitspeek con el teclado controlador. Esto le permite obtener esa amada Autotune efecto, mientras que al mismo tiempo permitir que aquellos de nosotros que la lucha con trivialidades pequeño como estar en sintonía con ... así ... Puedes estar al día!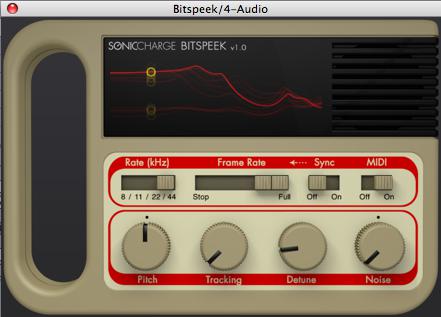 ¿Qué suena?
Tomar un escuchar a estos "antes" y "después" de ejemplo:
El audio grabado en BitSpeek:
[Audio id = "1275"]
Después de un procesamiento de audio BitSpeek:
[Audio id = "1276"]
Bien, hasta ahora tenemos:
Sound like a retro piece of kit.
Control the pitch of your voice with a MIDI keyboard and stay in pitch.
Tiempo de estiramiento y deformaciones de tono
What also makes Bitspeek so wonderful is that you can slow down the 'Frame rate' of whatever audio you are running through it in real-time. That means, real-time time-stretching and pitch-shifting on a plug-in in real-time! When you add this with the Sync function, you get a beat-synchronized formant freezing effect. This essentially turns any audio in to a straight tone like a synthesizer. However, with a simple flick of a switch, you're back to your friendly voice recording!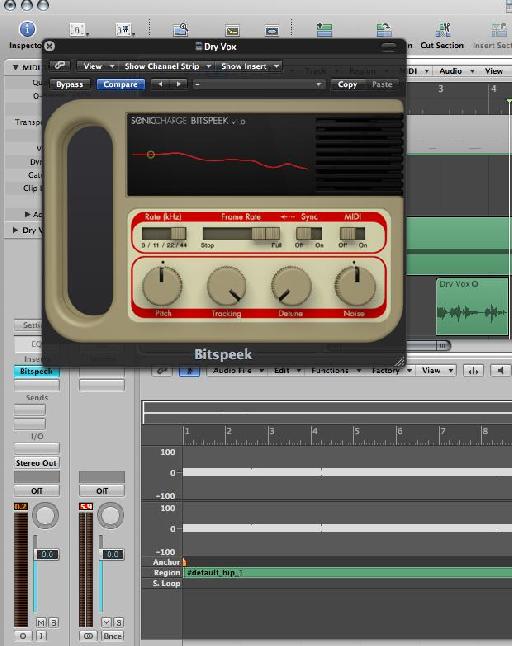 Mi experiencia con Bitspeek y el precio
Durante las últimas semanas, he corrido Bitspeek en el suelo con todo, desde materiales relacionados con el proyecto actual, a simples ", me pregunto ¿qué otra cosa puedo hacer que decir?" momentos tipo. Una cosa que me ha impresionado es que, como todos los Sonic Charge plug-ins, hay muy poco, en su caso, la tensión en mi procesador. Los chicos de Sonic Charge tienden a ser muy ahorrativo con su codificación DSP. Esto es ventajoso para que las personas que les gusta correr Superior Drummer, Stylus, y Omnisphere en una lógica de la sesión.
Es Bitspeek el ser "todos los
Echa un vistazo a la demo en http://www.soniccharge.com .