I'll start off by making a confession: I am a plug-in junkie. I'm not the only one in the world. In fact, I'm just one number in an ever growing population of wide-eyed individuals peering anxiously through news, blog posts, and demos, for that next great plug-in. If you're like me, and fall in to this category, you probably have a large selection of plug-ins available to you at a moments notice. Kinda like Batman with a laptop, right?

Présentation Bitspeek
Un nouveau plug-in vous pouvez ajouter à votre ceinture utilitaire est Bitspeek par Sonic Charge . J'ai été à bascule ce plug-in pour quelques semaines, depuis sa sortie et je dois vous dire ... Je me surprends à vouloir utiliser ce plug-in dans tous les sens.
Comment c'est fait?
Rappelez-vous le vieux Parlez Sorts n 'du 80? Bitspeek rend toute voix que vous exécutez pour ça sonne comme une voix Parlez orthographique n '... Et bien plus encore. Et, oui, cela a été fait avant, mais pas avec un codage par prédiction linéaire qui a été effectivement utilisé dans le réel, dispositif bien-aimée des années 80.
Ce qui rend si spécial Bitspeek est qu'il peut être contrôlé via MIDI. Utiliser une piste MIDI séparée, vous pouvez contrôler la hauteur de Bitspeek avec votre clavier contrôleur. Cela vous permet d'obtenir ce bien-aimée Autotune effet, tout en permettant en même temps ceux d'entre nous qui luttent avec de petites futilités comme rester à l'écoute de ... bien ... rester à l'écoute!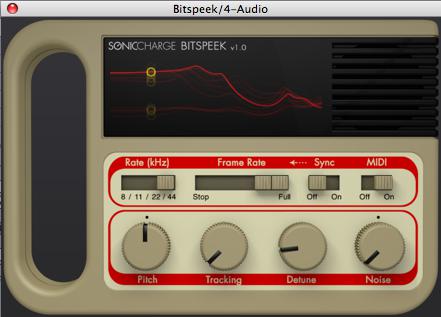 Qu'est-ce-t-il ressembler?
Prenez une écoute de ces «avant» et «après» par exemple:
Données audio enregistrées dans BitSpeek:
[Audio id = "1275"]
Audio, après un certain traitement BitSpeek:
[Audio id = "1276"]
Bon, maintenant, nous avons:
Sound like a retro piece of kit.
Control the pitch of your voice with a MIDI keyboard and stay in pitch.
Time-stretching et Pitch Shifting
What also makes Bitspeek so wonderful is that you can slow down the 'Frame rate' of whatever audio you are running through it in real-time. That means, real-time time-stretching and pitch-shifting on a plug-in in real-time! When you add this with the Sync function, you get a beat-synchronized formant freezing effect. This essentially turns any audio in to a straight tone like a synthesizer. However, with a simple flick of a switch, you're back to your friendly voice recording!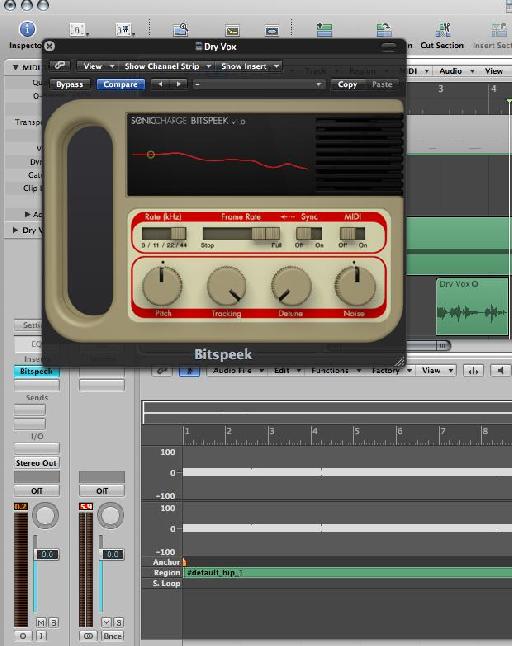 Mon expérience avec Bitspeek et Point Prix
Au cours des dernières semaines, j'ai couru dans la Bitspeek à la terre avec tout ce à partir de matériaux réels du projet connexes, à de simples ", je me demande ce que je peux lui faire dire?" moments de type. Une chose que j'ai été impressionné par est que, comme tous les Sonic Charge plug-ins, il ya très peu, voire aucune, de la souche sur mon processeur. Les gars de Sonic Charge tendance à être très économe avec leur code DSP. Ceci est avantageux pour vous des gens qui aiment courir Superior Drummer, stylet, et Omnisphere dans une logique de session.
Est Bitspeek l'être «tous les
Découvrez la démo au http://www.soniccharge.com .