چگونه به ایجاد گرین اپل حلقه در
اگر تا کنون مورد استفاده قرار Garageband یا منطق شما
فرمت انتخابی در نرم افزار طرفدار اپل و در سراسر خانه
اپل حلقه در دو طعم ، آبی و سبز در آمده است. در این نوک سریع
Green Apple loops are like super-charged Blue Apple Loops. Both types contain audio data but Green Apple Loops also contain a MIDI region and channel strip settings.... so the possibilities in manipulating them in any MIDI editor and their plugin settings are
endless!
مرحله 1

برای این مثال
نگران نباشید ، منطقه را از منطقه ترتیب به مرورگر حلقه (در کشیدن
مرحله 2
از مناطق اضافه کردن به کتابخانه اپل حلقه ها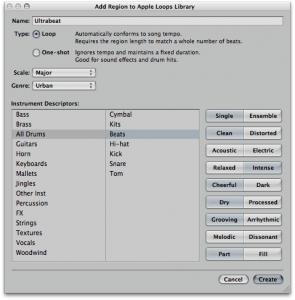 نوع : حلقه برای انتخاب
مقیاس : حلقه من است ضرب و شتم
نوع
هنگامی که شما انجام می شود را توصیف حلقه خود را به منطق کلیک های انجام شده.
مرحله 3
یک راه سریع برای پیدا کردن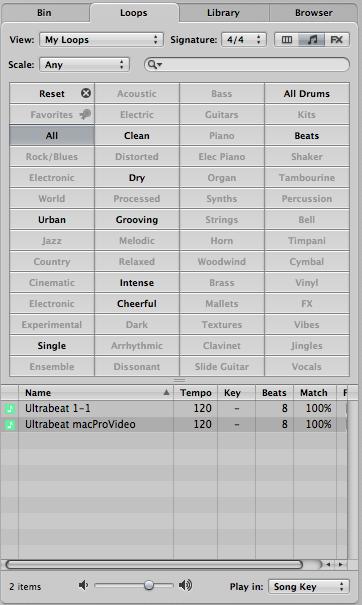 شما هم اکنون می توانید بر روی حلقه کلیک کنید تا آن را در پروژه فعلی پیش نمایش
ل ما ogic ویدئو