Procedimientos Crear Green Apple Loops en
Si alguna vez has usado o Garageband lógica que
Es el formato de elección de Aplicaciones Pro de Apple y en su casa
Apple Loops vienen en dos sabores, azul y verde. En este consejo
Green Apple loops are like super-charged Blue Apple Loops. Both types contain audio data but Green Apple Loops also contain a MIDI region and channel strip settings.... so the possibilities in manipulating them in any MIDI editor and their plugin settings are
endless!
Paso 1

Para este ejemplo
Simplemente arrastra la región desde el área Organizar en el navegador de bucles (en
Paso 2
Desde las regiones Añadir a la biblioteca de Apple Loops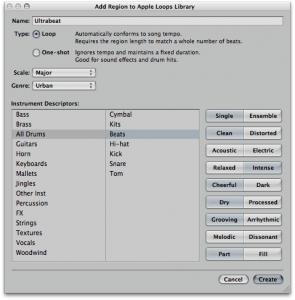 Tipo: Seleccionar loop de
Escala: Mi lazo es vencer
Género
Cuando haya terminado de describir el circuito de la lógica, en Listo.
Paso 3
Una forma rápida de encontrar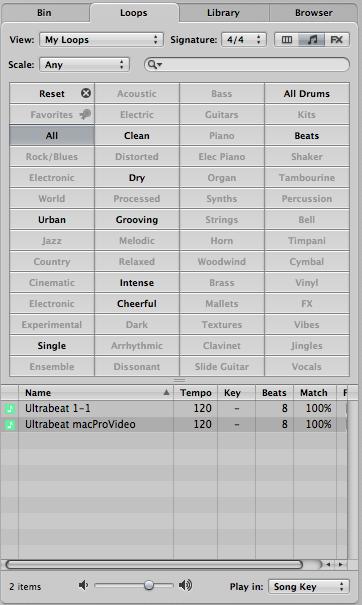 Ahora puede hacer clic en el lazo a una vista previa en el proyecto actual de
Echa un vistazo a nuestra l ogic vídeo