Comment à créer des boucles Apple Loops dans le vert
Si vous avez déjà utilisé GarageBand ou Logic -vous
C'est le format de choix dans les applications Pro d'Apple et à travers la maison
Apple Loops viennent dans deux saveurs, bleu et vert. Dans cette astuce
Green Apple loops are like super-charged Blue Apple Loops. Both types contain audio data but Green Apple Loops also contain a MIDI region and channel strip settings.... so the possibilities in manipulating them in any MIDI editor and their plugin settings are
endless!
Etape 1

Pour cet exemple
Il suffit de glisser la région de la zone Arrangement dans le navigateur de boucles (en
Etape 2
Du Régions Ajouter à la bibliothèque de boucles Apple Loops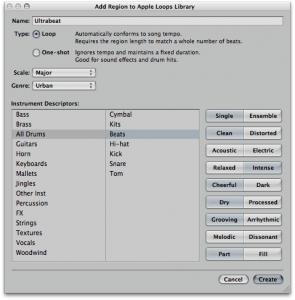 Type: Sélectionner boucle pour
Échelle: Ma boucle est battu
Genre
Lorsque vous avez terminé la description de votre boucle Logic cliquez sur Terminé.
Étape 3
Un moyen rapide de trouver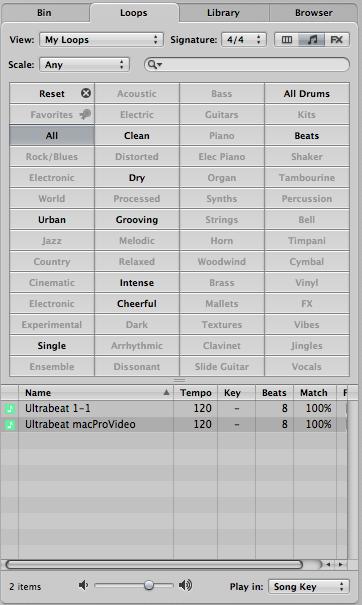 Vous pouvez maintenant cliquer sur la boucle pour le prévisualiser à l'actuel projet
Consultez notre l OGIC vidéo