Como criar Green Apple Loops em
Se você já usou ou Garageband Logic você
É o formato de escolha em Apps Pro da Apple e em toda a casa
Apple Loops vêm em dois sabores, azul e verde. Nesta dica rápida
Green Apple loops are like super-charged Blue Apple Loops. Both types contain audio data but Green Apple Loops also contain a MIDI region and channel strip settings.... so the possibilities in manipulating them in any MIDI editor and their plugin settings are
endless!
Passo 1

Para este exemplo
Basta arrastar a região da área de Organizar para o Navegador Loop (em
Passo 2
Das Regiões Adicionar ao Apple Loops Biblioteca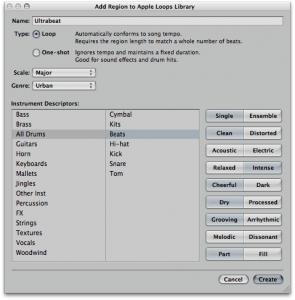 Tipo: Loop Selecione para
Escala: Meu ciclo é vencer
Gênero
Quando você terminar de descrever seu loop para Logic clique em Concluído.
Passo 3
Uma maneira rápida de encontrar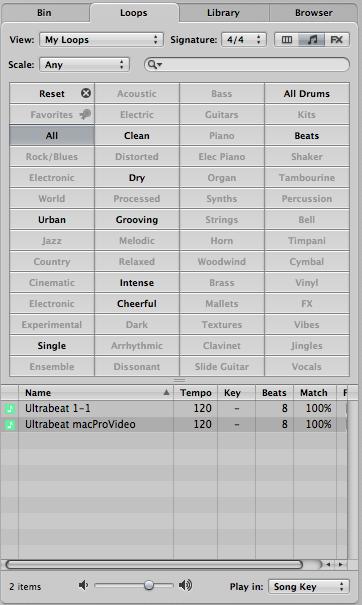 Agora você pode clicar no laço para visualizá-lo no atual projeto
Confira nosso l ogic vídeo