Anleitungen zum Erstellen Green Apple Loops in
Wenn Sie schon einmal Garageband oder verwendet Logic Sie
Es ist das Format der Wahl in Pro Apps von Apple und über Heimat
Apple Loops in zwei Geschmacksrichtungen, Blau und Grün kommen. In diesem schnellen Tipp
Green Apple loops are like super-charged Blue Apple Loops. Both types contain audio data but Green Apple Loops also contain a MIDI region and channel strip settings.... so the possibilities in manipulating them in any MIDI editor and their plugin settings are
endless!
Schritt 1

Für dieses Beispiel
Ziehen Sie einfach die Region aus der Arrangierbereich in den Loop-Browser (in
Schritt 2
Vom Add Regionen zu Apple Loops Library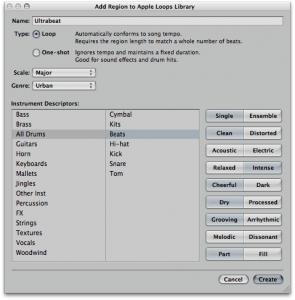 Typ: Wählen Sie Schleife für
Maßstab: Meine Schleife ist zu schlagen
Genre
Wenn Sie fertig sind zur Beschreibung Ihrer Schleife Logic auf Fertig.
Schritt 3
Ein schneller Weg zu finden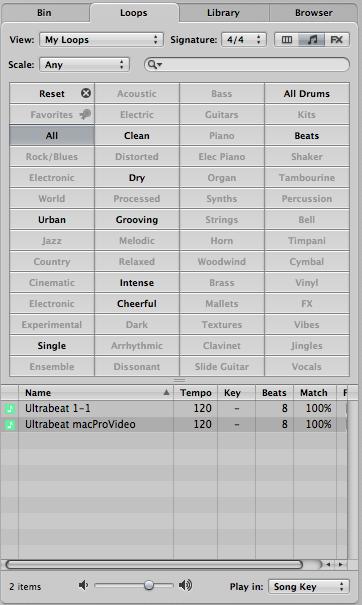 Sie können nun auf der Schleife klicken, um es auf das aktuelle Projekt der Vorschau
Schauen Sie sich unsere l ogic Video