Come creare Green Apple Loops nella
Se avete mai usato GarageBand o Logic si
E 'il formato di scelta in applicazioni Pro di Apple e tutta casa
Apple Loops sono di due tipi, blu e verde. In questo piccolo trucco
Green Apple loops are like super-charged Blue Apple Loops. Both types contain audio data but Green Apple Loops also contain a MIDI region and channel strip settings.... so the possibilities in manipulating them in any MIDI editor and their plugin settings are
endless!
Fase 1

Per questo esempio
È sufficiente trascinare la regione dalla zona Arrange nel Browser Loop (in
Fase 2
Dalle Regioni Aggiungi ai loop Apple Biblioteca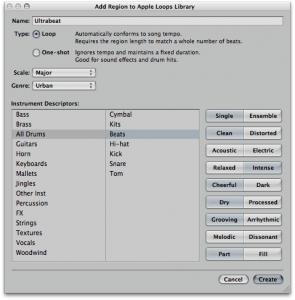 Tipo: Loop Select per
Scala: Il mio ciclo è battuto
Genere
Quando hai finito di descrivere il vostro loop per Logic fare clic su OK.
Fase 3
Un modo rapido per trovare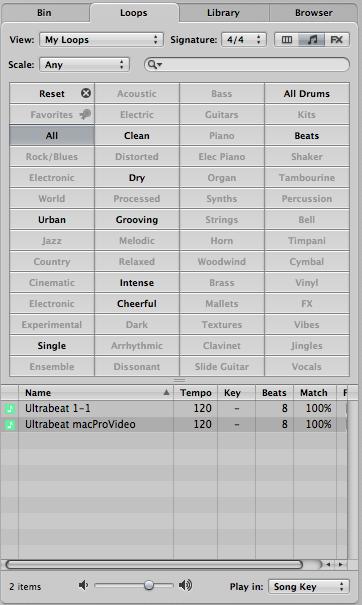 Ora è possibile cliccare sul ciclo per visualizzarne l'anteprima al corrente del progetto
Consulta le nostre l ogic il video