Amongst his many credits, Barclaycard Mercury Prize winning record producer Charlie Andrew is perhaps best known for his work with alternative rock band, alt-J. We chatted with him about his (and their) astronomic rise to success, capturing place and magic when recording and of course, the gear and tech he uses in his studio.
Ask: How did you start your musical journey?
I was brought up learning several instruments at school. I learned the drums and still play them. I learned the saxophone, of all instruments, and I quite quickly realized I didn't want to perform for a living but I loved music and I loved science. My school had a small music studio which had Cubase, an Akai S3000 and a few other microphones. I used to sit in there and play around.
When I left school, I was very fortunate that I wrote the right letters to the right people on the right day and got a runner job at Abbey Road Studios for a year. Then I went to do the Tonmeister course at Surrey University and after that I lived at home and taught drums for several years. I did things like recording school concerts with my Pro Tools LE rig and to make a bit of money I'd sell the CDs to parents. I used to run a thing called Rock School, where I was brought in to record the CDs and tutor the drums. Eventually, I had enough money to rent in London and I was invited to a warehouse space in Shoreditch where I could make some noise and record bands. I had to pay the rent, but I wouldn't necessarily charge the bands. That helped me develop my skills and then I was fortunate I met someone who went to school with Gus, the keyboard player from alt-J before they were called alt-J! He sent me a demo and I really liked it and invited them down to my warehouse.
At the warehouse I did a few alt-J recordings which stayed on the first album and then eventually it became apparent I needed more professional digs, somewhere that didn't have a hole in the roof! So I found my current place in Brixton and after five years I managed to earn enough money from production that I was able to jack in the drum teaching.
"Being freelance does mean there's no real limit to what you can do even though I questioned my decision at the start as I was broke!"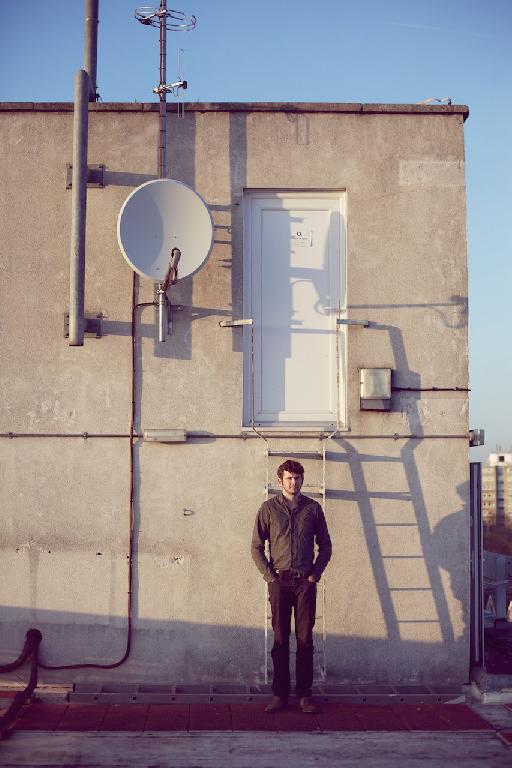 Charlie Andrew enjoying the view and blue skies.
Ask: Did you consider staying on at Abbey Road Studios?
No. I'm not belittling it, but while there I realized I wanted to get more creative and develop my skills in a way that suited me. Being freelance does mean there's no real limit to what you can do even though I questioned my decision at the start as I was broke!
Ask: Did your Abbey Road experience teach you skills to help you move forward?
Definitely. It's given me so much. There were so many amazing people there, and I learned lots about studio etiquette and the processes that happen in professional studios. There were a lot of film scores and high pressure stuff happening.
Ask: I heard you were involved in working on Harry Potter and Lord of the Rings while there?
Yeah. I was tape-oping on some of The Two Towers. They did the lion's share of it at Watford Town Hall as it has exceptional acoustics, and I think they actually have a permanent control room there now. But the Lord of the Rings films were all mixed and edited at Abbey Road. I picked up so much knowledge from that and absorbed it all.
We also did Gangs of New York. That was good and we had more input on the engineering side. I didn't engineer it, but I wasn't just running tape machines and it was nice to get stuck in a bit more.
Ask: It's interesting how producing alt-J was perhaps your big break and they weren't an established band at the time. So I'm guessing you embarked on a similar stage of your respective musical journey's together?
Yeah. Yeah. They started writing songs up in Leeds and I liked their initial demos and invited them to the warehouse. There was no label or anything at this point. We'd work on recordings together and we shaped the recording that way. Once we had 3 or 4 recordings they were put online and they picked up some buzz from labels and managers. I really enjoyed it and didn't charge them upfront. I just really believed in it. I always hoped it'd take off and be big because I loved it. At the same time I thought maybe they'd be more of an underground band that would have their niche, but not necessarily be on the BBC Radio 1 daytime playlist.
Most producers get their breaks with bigger artists and they ride the waves they're already on. Whereas alt-J and I have risen through the ranks together. I get a big kick out of being able to take on an act before they've been discovered and help them get to where they're going to.
Ask: Something I love about the songs from the new album and An Awesome Wave is the intricacy of the parts and the sonic layering yet there is a lot of space. Everything seems to speak to me at different points of the song. I feel it's really well mixed. Could you talk us through your approach and your production techniques from the latest album?
On the latest album it was a case of they guys would write a bit, then we'd record, then they'd write some more and we'd record, etc. They only finished touring the previous record last Christmas and they had a month off before starting to write again! There was a bit of material around as we'd worked on a film score together and some material from that remained available for us to use, and Joe came up with song lyrics and ideas on the road. Most of it had to come together post-touring.
"With this record, Thom the drummer did more programming in Ableton Live to help develop the drum patterns and ideas."
The guys and I thought that there was no need to really change anything from the process of the previous album. If it's not broken then there's no need to fix it, you know. We recorded in the same place, Iguana Studios in Brixton. For the writing process they wanted to go to a room, like they did in university, where they'd jam through stuff. When they felt they'd got the body of a song I'd come in and help shape the arrangement, tell them what I thought worked and we'd work it out together really.
With this record, Thom the drummer did more programming in Ableton Live to help develop the drum patterns and ideas. As a band they've got really good at recording their ideas with an iPhone while jamming. In different takes there would be some great ideas that pop out. So Joe would come in with a log of bits he liked and we'd sift through them and try and incorporate them into the final version.
Ask: That's interesting, I've found some of the percussive arrangements really unique and intricate. So was Thom using Ableton Live and his natural talents and fusing the two?
Yeah. The two seemed to gel very well. A lot of the electronic sounds would be from a jam during rehearsal. He'd develop them in Ableton and I'd import them into the Pro Tools session and we'd build from there. Often they already sounded cool so we'd decide to keep them in the final version and build on it and enhance it with the live drums. Quite often Thom would jam over it and we'd piece together a good arrangement.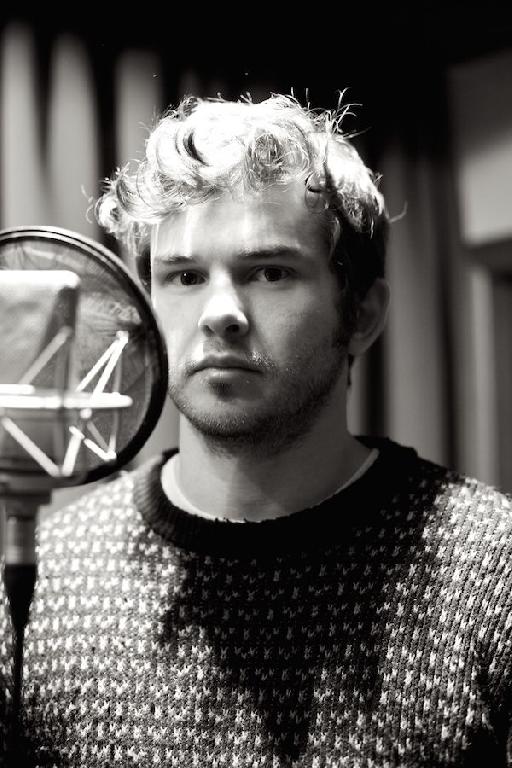 In the studio with Charlie Andrew.
Ask: In terms of your studio, what's your DAW of choice?
Well, I'm on Pro Tools HD. I've just changed to HDX, but I did the last albums in HD. And I don't have a mixing desk. I just have my mic pre's that I've been collecting over time. The first alt-J album believe it or not was done on 8 channels of an Audient 1U Mic Pre and the other 8 channels with the Focusrite OctoPre. It did the job! The Audients are very transparent, very clean, no noise. Just very nice mic preamps. Now I've also got the Focusrite 828 from the ISA range. And I've got a couple of Neve 1073. For my vocal chain I like to go through one of these into an API 525 compressor. I also have a couple of Focusrite RED 500 series mic amps which are lovely too.
Ask: In terms of microphones you achieve such a beautiful intimate feeling, what do you use?
On the first alt-J album it was literally just a Neumann TLM103. But on the latest album the vocal sound was recorded with a Blue Kiwi. It's a really nice microphone. It just seemed to really sit well in a mix. I literally didn't apply any EQ to any of the vocals on the record. The Kiwi has a great top-end on it. On 'Hunger of the Pine'