La registrazione di voci doesn
1. Don't use a stage mic in the studio
Ora, la registrazione tradizione è piena di storie di come questa o quella famosa cantante-registra sempre con il suo fidato SM58 (il classico 99 $ portatile microfono del club di serie), e riesce ancora a grande suono. Ed esso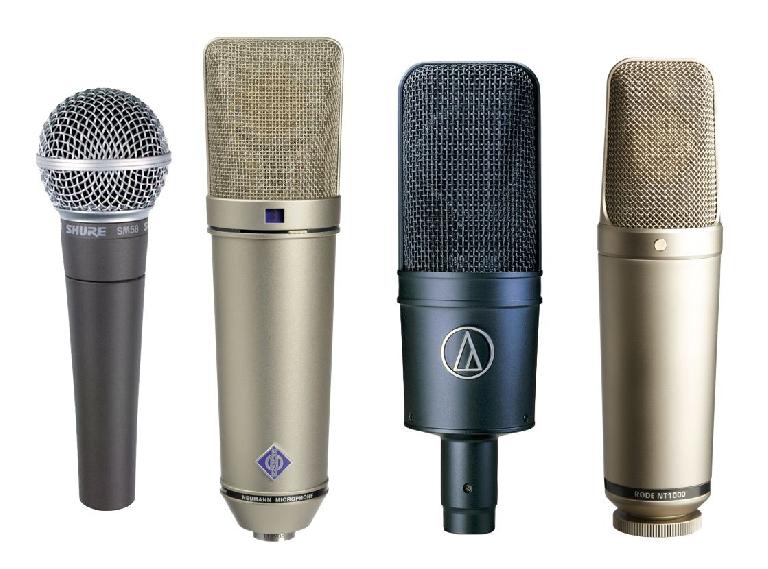 Fico. 1: (L a R) Un Shure SM58 (il classico microfono dinamico fase); un U87 Neumann (un condensatore vocale classica (ma molto costoso) di grande diaframma); un altro paio di condensatori vocali attenti al risparmio (AT 4033, Rode NT1000).
2. Don't choose the mic strictly based on brand-name or $$$ cost
Nonostante la mia raccomandazione di cui sopra, è shouldn
3. Don't position the vocalist too close
Mentre si può essere tentati di avere il cantante arrivare fino sul microfono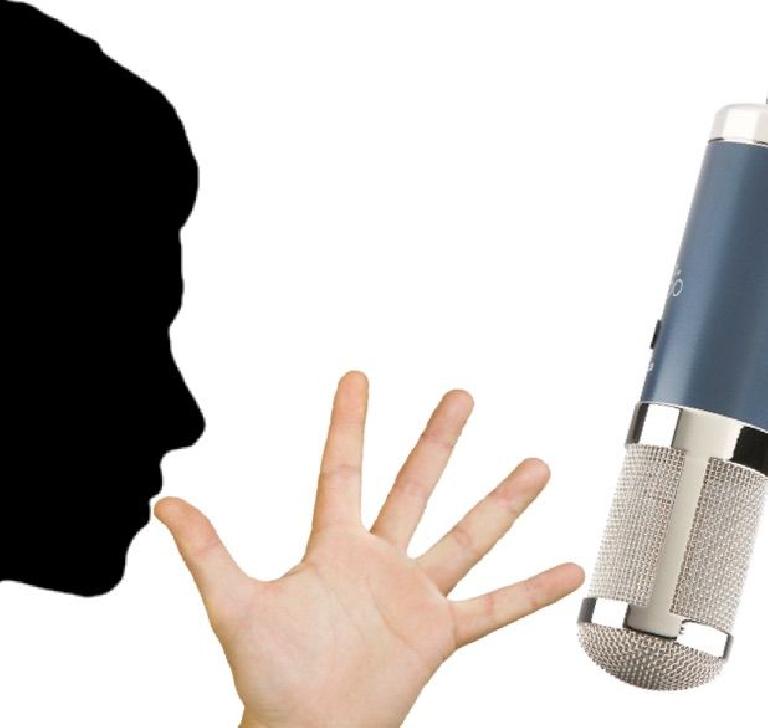 Fico. 2: Il metodo di distribuzione a mano è un buon modo per misurare una distanza adeguata vocalist e microfono.
Ottenere troppo vicino ad un microfono direzionale (direzionale
4. Don't let the vocalist move around too much
Un potenziale svantaggio di avere la vocalist mantenere un po 'di distanza dal microfono è che se lui / lei si muove troppo in termini di prestazioni a quella distanza, si può essere in grado di sentire il tono vocale e variazione di livello ambientale nella registrazione
5. Don't depend on the mic's own popscreen
Anche se tutti i microfoni adatti per le voci hanno un built-in popscreen (parabrezza), questo in genere non è sufficiente a garantire la libertà di p-pops
6. Don't overload the ADC
Anche quando si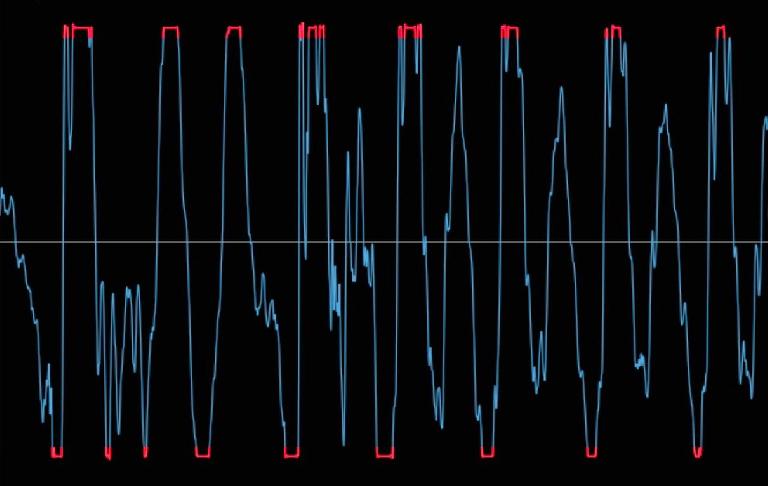 Fico. 4: Un'onda vocale distorta con ritaglio digitale (i picchi di forma d'onda squadrate, in rosso) di sovraccaricare l'ADC.
Mentre vi è un software speciale che può essere utilizzato per cercare di eliminare questa clipping digitale,
Un po 'di attenzione a queste trappole più comuni dovrebbero assicurare le registrazioni vocali meglio. Se si ottiene un buon segnale dinamico pulito sulla strada, poi quando arriva il momento di mescolare, si
Watch this Audio Concepts video series in The Academy to go deeper
HERE
.
Watch this video series on Recording Vocals in The Academy
HERE
.