Grabación de voces doesn
1. Don't use a stage mic in the studio
Siempre Ahora, registrando la tradición está llena de historias de cómo este o aquel famoso cantante graba con su fiel SM58 (el clásico $ 99 mic clubes rotarios de mano), y se las arregla para sonar grande. Y es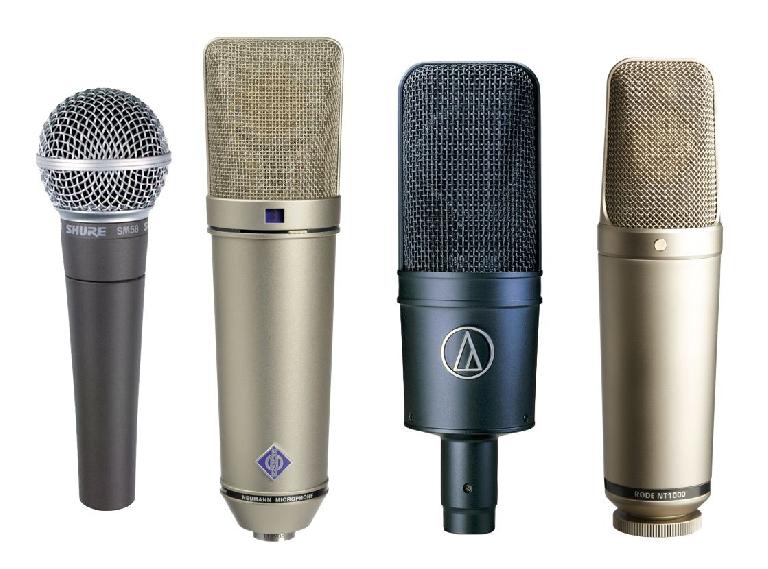 Fig. 1: (I a D) Un Shure SM58 (el clásico micrófono fase dinámica); un U87 Neumann (un condensador vocal clásico (pero muy caro) de gran diafragma); un par de más condensadores vocales conscientes de su presupuesto (AT 4033, Rode NT1000).
2. Don't choose the mic strictly based on brand-name or $$$ cost
A pesar de mi recomendación anterior, usted no debe
3. Don't position the vocalist too close
Si bien usted puede estar tentado a tener el cantante conseguir hasta en el micrófono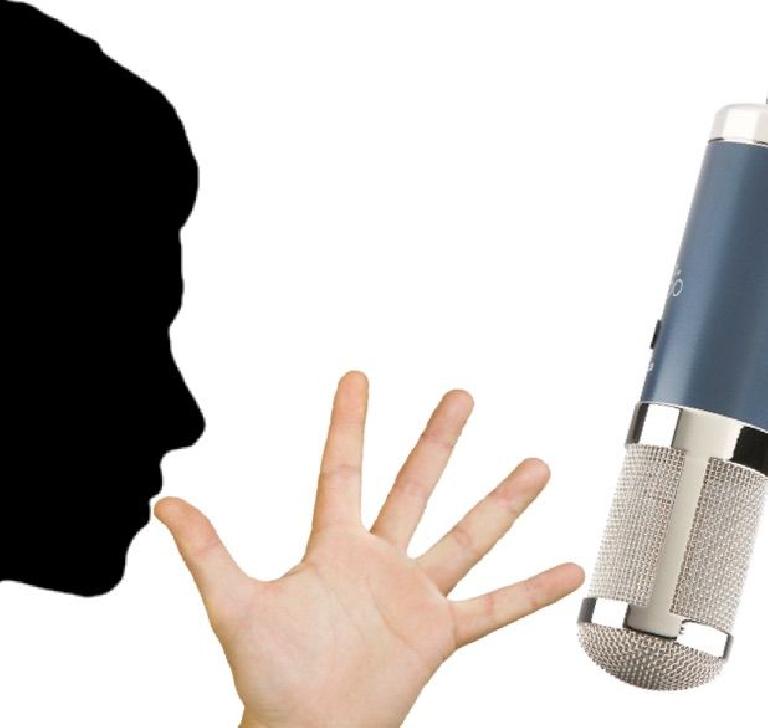 Fig. 2: El método de propagación a mano es una buena manera de medir una distancia adecuada entre el vocalista y el micrófono.
Obtener demasiado cerca de un micrófono direccional (direccional
4. Don't let the vocalist move around too much
Una desventaja potencial de tener el vocalista mantener un poco de distancia del micrófono es que si él / ella se mueve alrededor de demasiado en el rendimiento a esa distancia, usted puede ser capaz de escuchar el tono de voz y el cambio en el nivel ambiental en la grabación
5. Don't depend on the mic's own popscreen
A pesar de que todos los micrófonos adecuados para las voces tienen un built-in popscreen (parabrisas), esto normalmente no es suficiente para garantizar la libertad de P-pops
6. Don't overload the ADC
Incluso cuando usted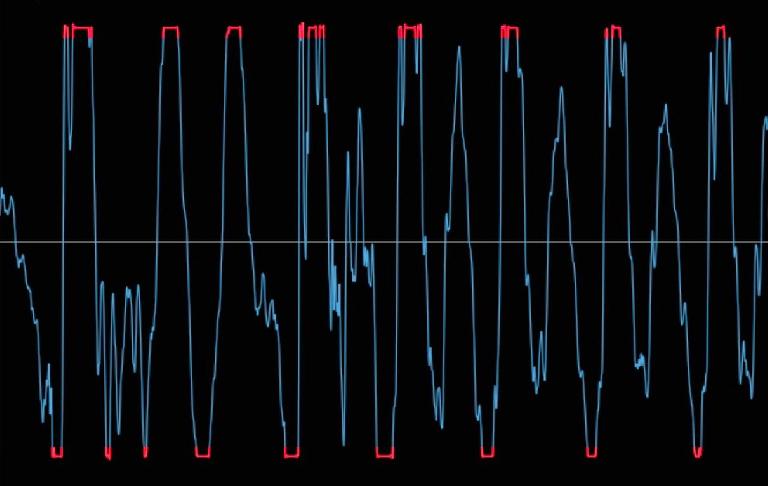 Fig. 4: Una onda vocal distorsionada con el recorte digital (los picos de forma de onda al cuadrado-off, en rojo) sobrecargar el ADC.
Si bien no es un software de especialidad que se puede utilizar para tratar de eliminar esta clipping digital, se
Un poco de atención a estas trampas más comunes debe asegurar las grabaciones mejor vocales. Si obtiene una buena señal limpia y dinámica en el camino, entonces cuando llega la hora de mezclar, se
Watch this Audio Concepts video series in The Academy to go deeper
HERE
.
Watch this video series on Recording Vocals in The Academy
HERE
.