Vocals gravação doesn
1. Don't use a stage mic in the studio
Agora, a gravação lore está cheio de histórias de como esta ou aquela famosa cantora sempre grava com seu fiel SM58 (o clássico $ 99 hand-held padrão clube mic), e ainda consegue soar grande. E isso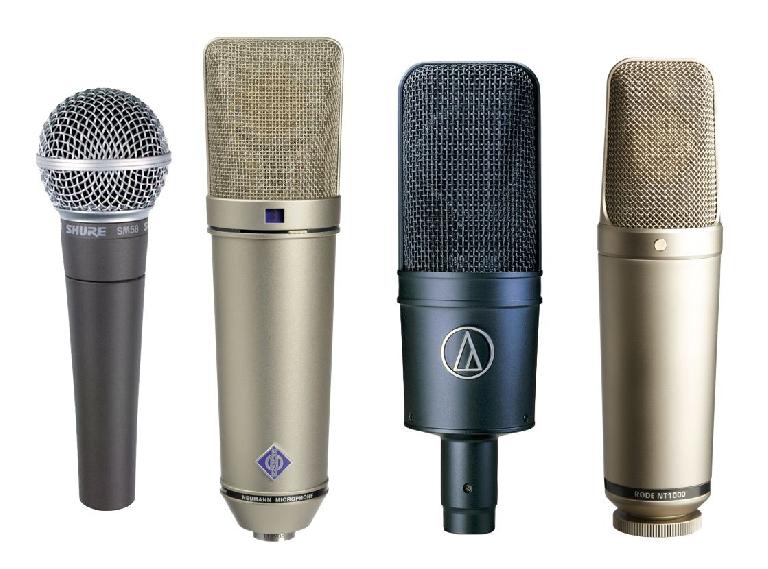 Figo. 1: (esquerda para a direita) Shure SM58 A (o clássico mic estágio dinâmico); um U87 Neumann (um condensador vocal clássico (mas muito caro) de diafragma grande); um par de mais condensadores vocais orçamento-consciente (AT 4033, Rode NT1000).
2. Don't choose the mic strictly based on brand-name or $$$ cost
Apesar da minha recomendação acima, você não deve
3. Don't position the vocalist too close
Enquanto você pode ser tentado a ter a cantora chegar à direita no microfone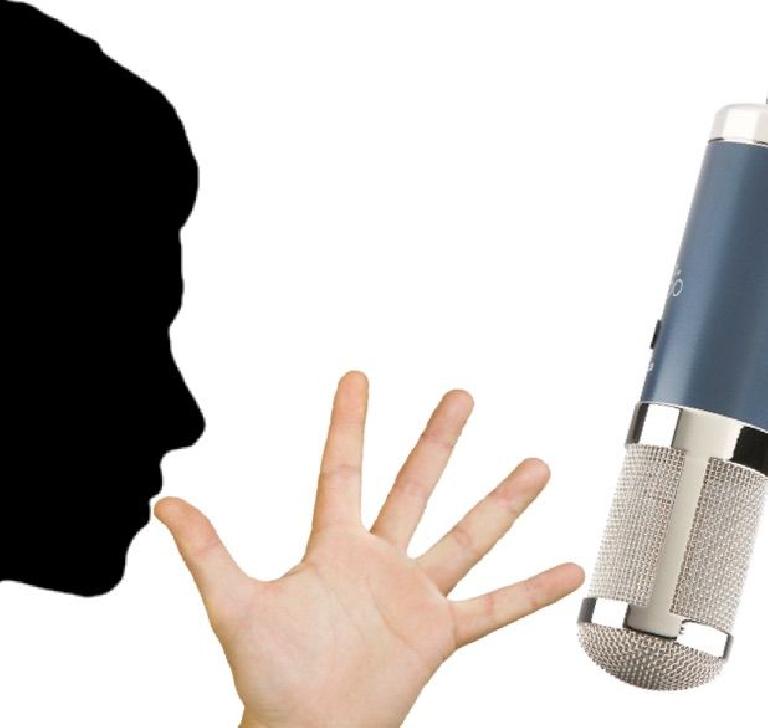 Figo. 2: O método de propagação à mão é uma boa maneira de medir uma distância adequada entre o vocalista e microfone.
Chegar muito perto de um microfone direcional (direcional
4. Don't let the vocalist move around too much
Uma desvantagem potencial de ter o vocalista manter um pouco de distância do microfone é que, se ele / ela se move ao redor muito no desempenho a essa distância, você pode ser capaz de ouvir o tom vocal e alteração do nível de ambiente na gravação
5. Don't depend on the mic's own popscreen
Mesmo que todos os microfones adequados para vocais têm um built-in popscreen (pára-brisas), isso normalmente não é suficiente para garantir a liberdade de P-pops
6. Don't overload the ADC
Mesmo quando você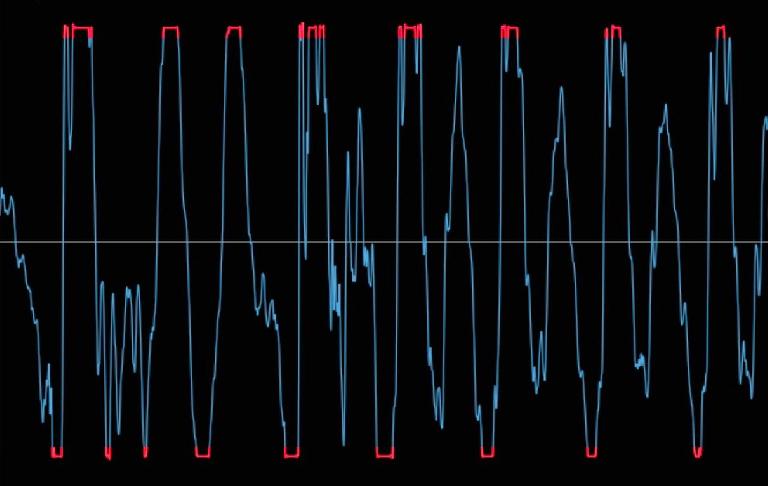 Figo. 4: Uma onda vocal distorcida com recorte digitais (os picos de forma de onda ao quadrado-off, em vermelho) de sobrecarregar o ADC.
Enquanto existe um software especialidade que podem ser utilizados para tentar remover esse recorte digital, ele
Um pouco de atenção a essas armadilhas mais comuns deve segurar as gravações melhor vocais. Se você receber um bom sinal limpo, dinâmico sobre a forma como, em seguida, quando chega a hora de misturar, você
Watch this Audio Concepts video series in The Academy to go deeper
HERE
.
Watch this video series on Recording Vocals in The Academy
HERE
.