Enregistrement de voix doesn
1. Don't use a stage mic in the studio
Maintenant, l'enregistrement tradition est pleine d'histoires de la façon dont ce ou qui célèbre chanteur enregistre toujours avec son fidèle SM58 (le classique 99 $ mic club norme à main), et parvient toujours à grand bruit. Et cela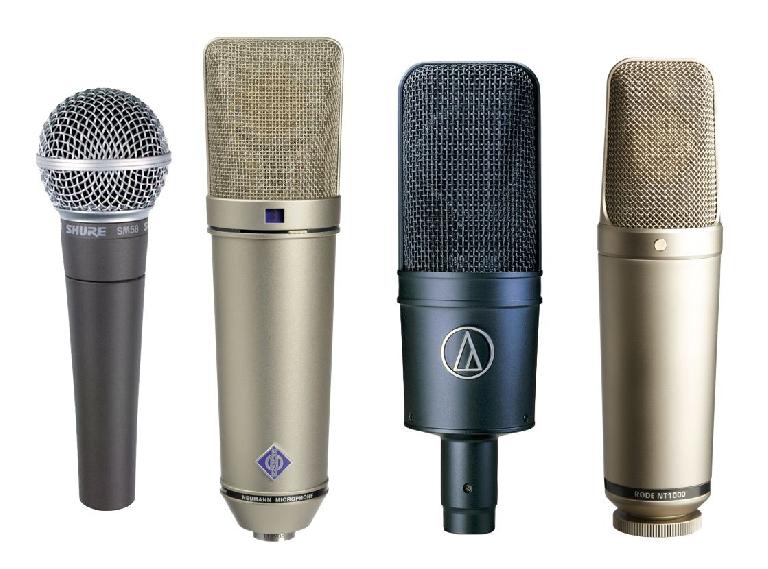 Figue. 1: (de gauche à droite) Un Shure SM58 (le micro de scène dynamique classique); un U87 Neumann (un condenseur vocale classique (mais très cher) à large diaphragme); un couple de plus de condenseurs vocales soucieux de leur budget (AT 4033, Rode NT1000).
2. Don't choose the mic strictly based on brand-name or $$$ cost
Malgré ma recommandation ci-dessus, vous ne devriez
3. Don't position the vocalist too close
Alors que vous pouvez être tenté d'avoir le chanteur obtenir le droit sur le micro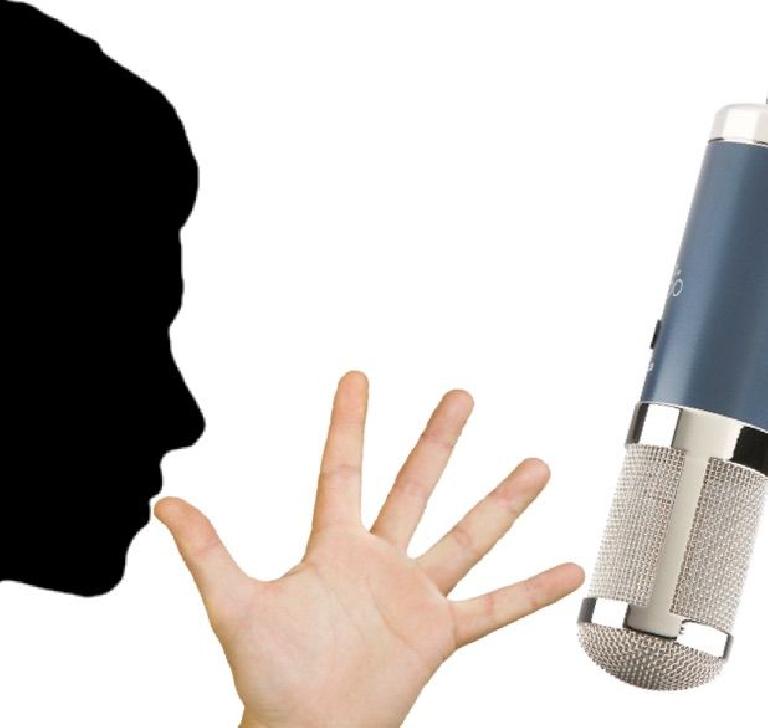 Figue. 2: La méthode d'étalement à la main est un bon moyen de mesurer une distance adéquate entre le chanteur et le micro.
Obtenez trop près d'un micro directionnel (directionnelle
4. Don't let the vocalist move around too much
Un inconvénient potentiel d'avoir le chanteur maintenir un peu de distance du micro est que si il / elle se déplace autour de trop dans la performance à cette distance, vous pourriez être en mesure d'entendre la tonalité vocale et le changement de niveau ambiant dans l'enregistrement
5. Don't depend on the mic's own popscreen
Même si tous les micros appropriés pour les voix ont un écran anti-pop (pare-brise), c'est généralement pas suffisant pour garantir la liberté de P-pops
6. Don't overload the ADC
Même lorsque vous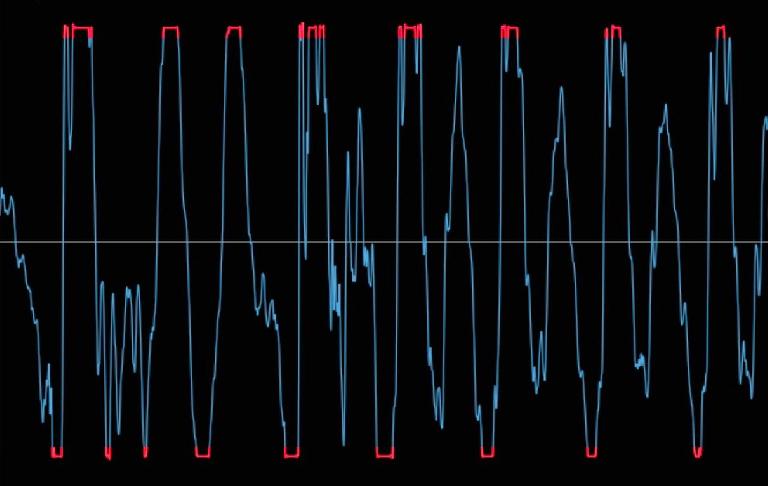 Figue. 4: Une vague voix déformée avec écrêtage numérique (les pics de forme d'onde équarris, en rouge) de surcharger l'ADC.
Bien qu'il y est un logiciel spécialisé qui peut être utilisé pour tenter de supprimer ce écrêtage numérique, il
Un peu d'attention à ces pièges les plus courants devrait assurer les enregistrements vocaux mieux. Si vous obtenez un bon signal propre dynamique sur la manière, puis quand vient le temps de se mélanger, vous
Watch this Audio Concepts video series in The Academy to go deeper
HERE
.
Watch this video series on Recording Vocals in The Academy
HERE
.