Die Funktionalität der AudioSuite-Plug-Ins ist eine willkommene Aufmerksamkeit in der neuesten Version der empfangenen Pro Tools . Der Anwender hat nun die Möglichkeit, Griffe, die außerhalb der Grenzen des Edit-Selektion bestehen, so dass Sie die bearbeiteten Clips jenseits dieser Grenzen trim erstellen.

Before and After
In niedrigeren Versionen von Pro Tools, wenn Sie einen Clip (oder der Region, wie es genannt wurde), dass seine Größe gerendert wurde. Die gerenderte Datei war genau die gleiche Dauer wie die Auswahl, so dass, wenn Sie beschlossen, dass der Effekt wäre gut klingen auf ein bisschen mehr von der Strecke die einzige Möglichkeit war, eine frische Auswahl zu machen.
In Pro Tools 10 können Sie entscheiden, AudioSuite Verarbeitung nichts gelten von 0 bis 60 Sekunden über den Clip Grenzen, oder wählen Sie die gesamte Datei. Somit können Sie Ihren Geist, wie viel der Strecke sollte von der gewählten Prozess betroffen zu ändern, nach der Verarbeitung stattgefunden hat.
So legen Sie Grifflänge
In Pro Tools 10 haben AudioSuite-Plug-Ins ein paar zusätzliche Optionen neben der Render-Taste auf der Plugin-Fenster gesammelt.
The Handle Length field - here you can enter any value from 0 to 60 seconds.

The Whole File option - select this to process the entire file

Es ist wichtig, daran zu erinnern, dass alles, was Sie hier auswählen, werden Sie zunächst nur in der Lage sein zu sehen und zu hören, das gerenderte Material für die Dauer der aktuellen Auswahl, bis Sie die bearbeiteten Clips Trim.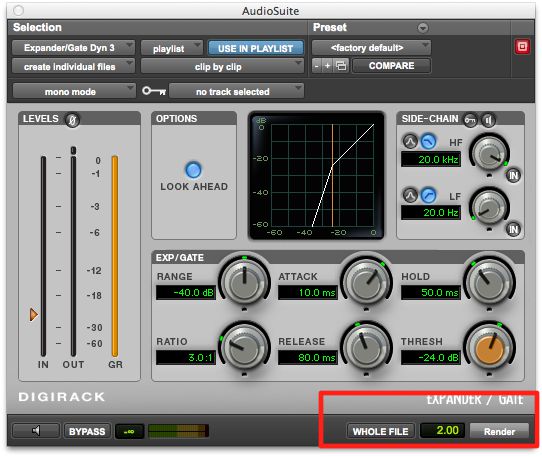 Handle Optionen.
Zuschneiden eines Rendered Clip
Sobald ein Clip gemacht wurde können Sie den Clip Grenzen mit dem Trimmer-Tool (oder die Smart-Tool als Trimmer) bis an die Grenze Sie in den definierten Plug-In-Fenster zu trimmen. Die neu erweiterte gerenderten Clip wird die un-gerenderten Material an dieser Position zu ersetzen.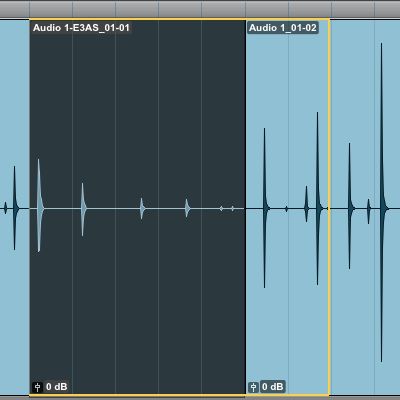 Zuschneiden eines gerenderten Clip.
Festlegen von Einstellungen
Sie können die Standardeinstellungen Grifflänge in der Registerkarte Verarbeitung das Fenster Einstellungen (Setup eingestellt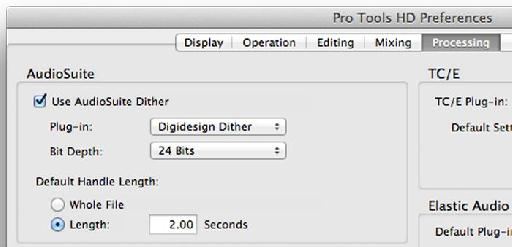 AudioSuite Präferenzen.
Clip Verstärkung
In den meisten Fällen unabhängig von Clip zu gewinnen hat, um den gesamten Clip angewendet wird, um den neuen Clip (die auf Ihrem Edit-Selektion beruht) und den Clip zu gewinnen gerendert wird wieder auf 0 dB. Dies wird in der folgenden Reihenfolge durchgeführt:
Render Clip gain

Apply AudioSuite processing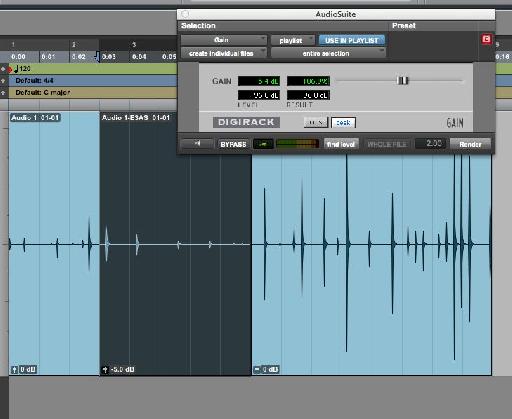 Clip zu gewinnen, bevor die Verarbeitung.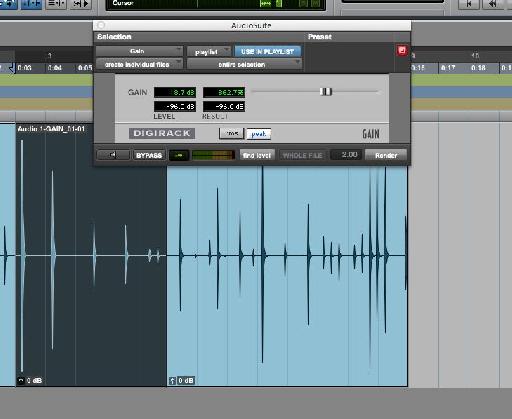 Clip zu gewinnen nach dem Auftragen der Verarbeitung.
Wenn Sie jedoch eine der folgenden Optionen gewählt haben, dann den Clip zu gewinnen wird nicht gerendert werden und wird mit dem Clip bewahrt werden:
File mode set to 'Overwrite File' (Rendering Mode set to 'Clip by Clip')

File mode set to 'Create Individual Files' (Rendering Mode set to 'Clip by Clip')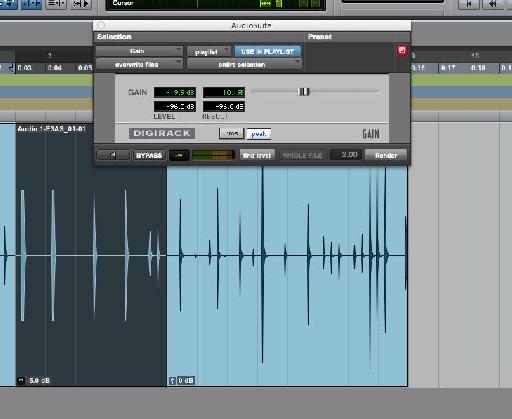 Clip zu gewinnen, bevor die Verarbeitung.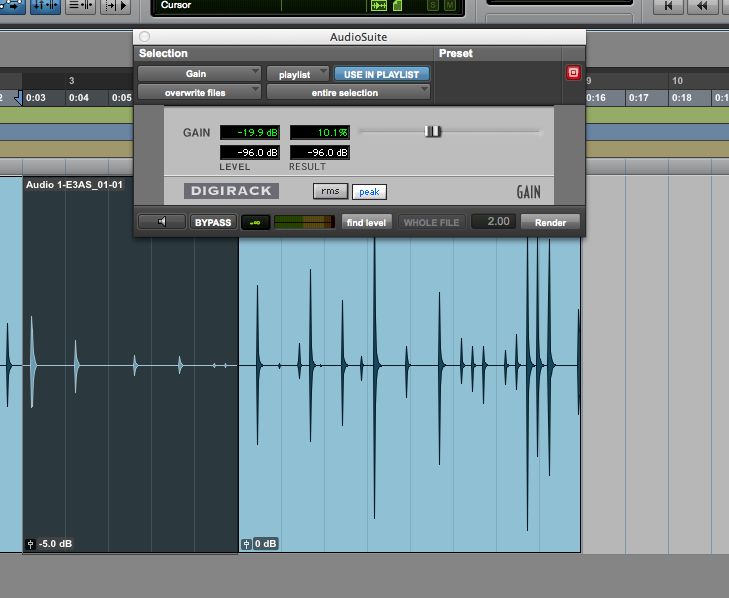 Clip zu gewinnen nach dem Auftragen der Verarbeitung (Rendering-Modus auf, indem Clip Clip).
Möchten Sie mehr über Pro Tools 10 von einem Avid Learning Partner? Schauen Sie sich diese Pro Tools 10 Tutorial-Videos .