Fades Logic 9 de velocidade pode trazer um efeito de estilo analógico mesa giratória ou fita para suas faixas. Fades velocidade são essencialmente o mesmo que usar os parâmetros desvanece-se em regiões de áudio, mas com uma distinção importante ... O Fades pode ser alterado para acelerar ou desacelerar, dependendo se você está selecionando um fade in ou fade out, respectivamente. Utilizado sutilmente, a acelerar / desacelerar efeito pode aumentar os sons dentro da música. Usados ​​em excesso eles podem ser ótima maneira de criar os seus próprios efeitos de som personalizado. Veja como usá-lo ...

Passo 1 - Áudio Só por favor!

Desvanece-se, usando a ferramenta crossfade ou direto do Inspector da caixa de parâmetro Região, pode ser aplicado às regiões de áudio e loops de áudio de maçã. Para reiterar, o utilitário de degradação não pode ser usado em regiões MIDI. Se você deseja aplicar fades ou desaparece velocidade para uma região MIDI, pula no lugar é uma maneira conveniente de tornar a sua faixa região MIDI instrumento software para um arquivo de áudio. Se você deseja aplicar esse efeito a um laço verde-maçã, arraste o laço do Loop Browser para uma faixa de áudio.
Eu escolhi o loop, Hip Hop Piano suave desde a Loop Browser Logic Studio. Você pode usar qualquer região de áudio para a ponta de hoje.
Passo 2 - O Need for Speed

Uma coisa que eu amo sobre a criação e edição de áudio desaparece em regiões em Lógica é que eu nunca precisa selecionar a ferramenta Fade. A ferramenta Pointer com a ajuda de algumas teclas modificadoras fornece acesso extremamente rápido. Vamos chegar a isso mais tarde ...
Primeiro certifique-se sua região está selecionado eo Inspector está aberta. Pressione I no seu teclado para alternar a exibição Inspetor.

Clique na caixa Região Parâmetros na palavra Fade In para exibir o menu drop-down e escolha Speed ​​Up. Faça o mesmo para o Fade Out parâmetros e alterá-lo para Slow Down.

The traditional Fades and new Speed Fades share the same parameters and cannot be used simultaneously on the same region. Though if you want to fade and speed fade a region use Hyper Draw or Track Automation to deal with traditional fades and key in the Speed Fades from the Region Parameters box.
Passo 3 - Criando um fade

Dê um duplo clique e digite um valor (ou para cima drag) na área à direita da Speed ​​Up / Slow Down para criar a duração do fade.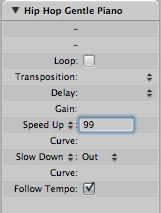 Passo 4 - Ajuste do Comprimento do fade

Uma vez que um valor de desaparecer foi criado, é fácil ajustar o comprimento ea curva do fade arrastando na área desbotada na região usando a ferramenta Fade, ou usando as teclas modificadoras seguinte:
Posicione o cursor sobre a linha laranja desaparecer velocidade vertical e arraste para aumentar / diminuir o comprimento.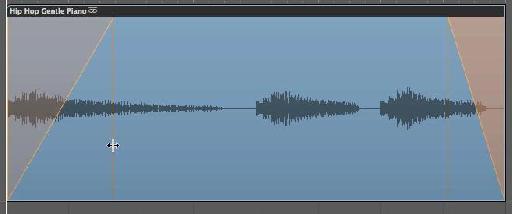 Ao editar a sua velocidade diminui ou desaparece, parar a reprodução e pressione play novamente para visualizar as alterações. Desvanece-se ajustando em regiões de áudio não funciona em tempo real.
Passo 5 - Curve-a-licious

Para criar uma curva de velocidade simplesmente desaparecer mantenha pressionadas as teclas Shift Control com a ferramenta Ponteiro selecionada e arraste para a esquerda / direita em qualquer lugar dentro da área laranja velocidade fade.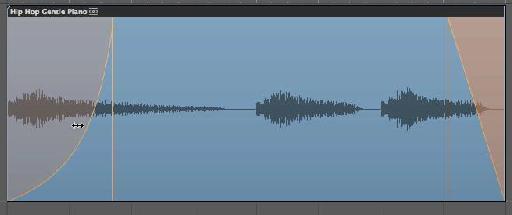 Para excluir um fade ou um fade velocidade Botão direito do mouse sobre a área fade velocidade e, no menu drop-down escolher Remover Fade. Você perceberá que dentro deste menu drop-down que você tem as opções para
Gostam de criar a sua vez de mesa de efeitos de velocidade estilo em suas trilhas! Para saber mais sobre Lógica confira os tutoriais aqui .