Transfuser est un instrument RTAS format virtuel pour Pro Tools qui peuvent être achetés en tant que produit autonome, ou dans le cadre de l'Instrument Expansion Pack, qui contient tous les cinq des instruments développés par l'équipe Digidesigns AIR. Il a été autour depuis quelques années maintenant, mais c'est un tel instrument puissant dans son propre droit que je pensais que le bon moment pour vous rappeler de son existence et ses capacités!

Que faut-il faire?
Transfuser vous permet de créer et manipuler des grooves en temps réel par beat-synchronisation, automatique de tranchage et de ré-échantillonnage. Il vous permet également de créer des motifs MIDI à partir de boucles audio à la volée, tranche et aléatoire des patterns de batterie, et est aller à l'plug-in dans Pro Tools pour la création de bégaiement et d'autres effets vocaux qui sont si en demande pour le moment. Avec son propre séquenceur intégré, Transfuser ferait un instrument autonome excellente dans son propre droit, et dans ce coup d'œil rapide j'ai l'intention de lancer brièvement sur quelques-uns de ses principales fonctions.
Séquenceur de batterie, synthétiseur, Slicer
Transfuser est livré avec 2 Go de contenu, constitué de pistes et d'échantillons, de vous lever et courir, mais il permet également d'utiliser vos propres échantillons et audio tirés directement de pistes dans Pro Tools.
Pour commencer faites glisser une piste à partir du navigateur sur le côté gauche de l'interface Transfusers au volet titres (qui est l'espace vide en haut de la fenêtre).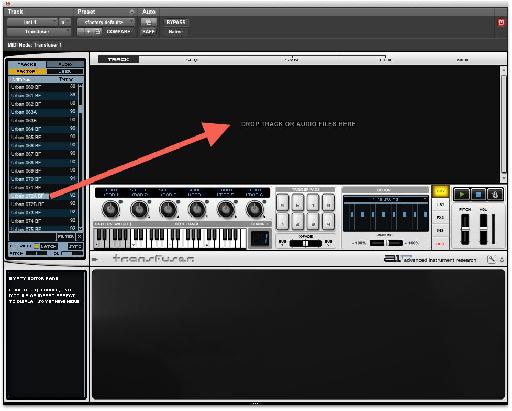 Une piste preset est constituée généralement d'un module séquenceur et un synthétiseur soit tambour ou d'un module trancheuse échantillon. L'exemple montré ici est celle-ci.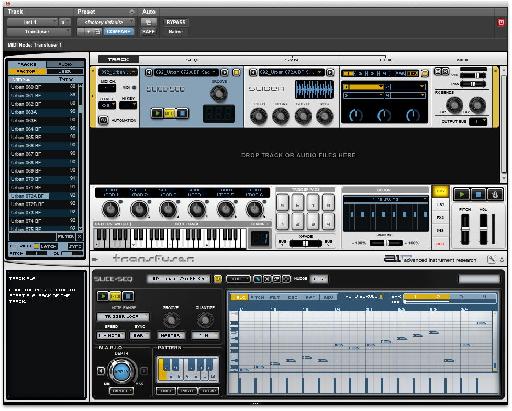 Vous pouvez lire la piste en utilisant votre clavier MIDI ou en cliquant sur le bouton de lecture dans le séquenceur Slice.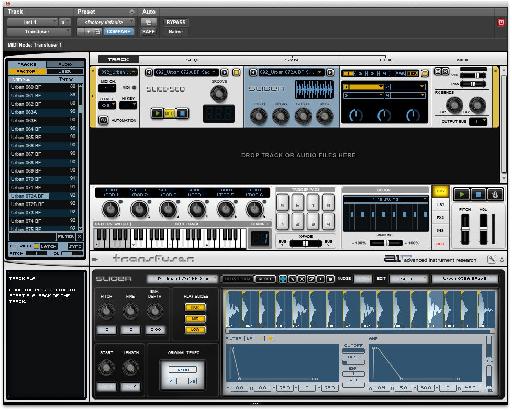 Le module Slicer
Vous pouvez également attribuer des filtres et un changement de l'enveloppe d'amplitude et la hauteur de chaque tranche
Glisser-déposer
Faire glisser vos propres échantillons du navigateur dans le volet pistes vous permet de choisir quel type d'instrument (ou piste) pour créer (Voir image ci-dessous).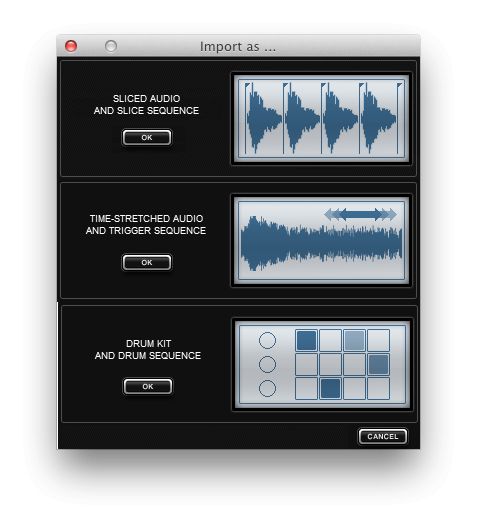 Choisissez votre type de piste
Choisir les tranches d'options tiers jusqu'à l'audio et puis assigne chaque tranche de Drum Pad vous permet de lire les tranches à l'aide de votre clavier MIDI ou la souris.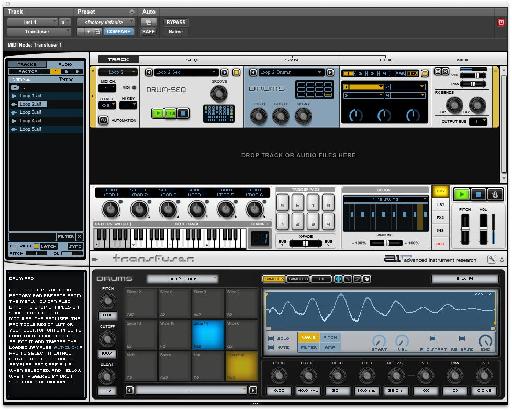 Le module batterie
Effets vocaux
Un autre des trucs Transfusers est que vous pouvez faire glisser et déposer depuis la fenêtre audio Pro Tools Modifier directement dans le volet titres.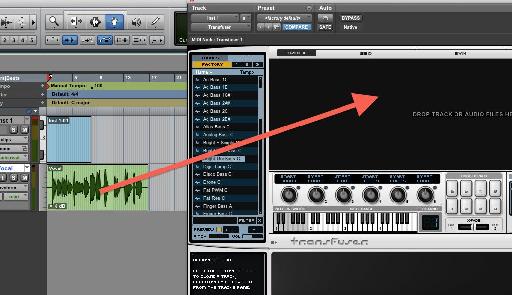 Glissez et déposez des pistes audio dans la fenêtre Edit de Pro Tools
For vocals, choose Time Stretch Audio and Trigger Sequence.

In the Phrase Synthesiser module you can add vocoder effects.

In the EFX module you can choose the Beat Cutter effect, which lets you manipulate the phrase with all sorts of DJ-style effects in real time by clicking with the mouse.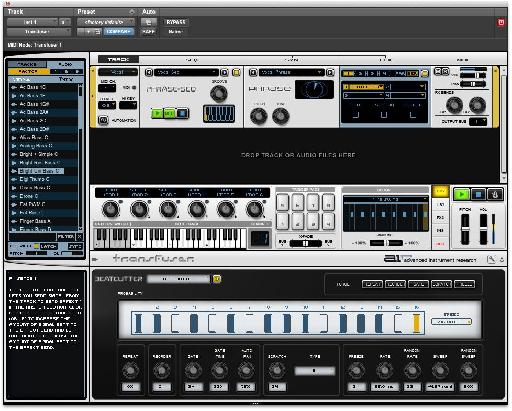 L'effet Coupe beat
Comme vous pouvez le dire, Transfuser est un instrument complexe avec un éventail éblouissant de battement liées tours, et nous n'avons fait qu'effleurer la surface dans ce bref aperçu. Réjouissez-vous de futurs articles qui vous enseigneront comment tirer le meilleur parti de chaque fonction de Transfuser et l'utiliser pour créer base de boucles et de musique. Qui sait, vous pourriez ne jamais besoin d'un autre plug-in!