Native Instruments Session Horns is upon us. This is a great sample library with some really nifty features for creating realistic pop brass. In this quick tutorial, I'll show you a couple of tips for getting the most out of this library.

Performance Mode
Performance mode will give you the biggest bang for your buck as it allows you to access multiple articulations in one instrument using a range of MIDI controllers like Pitchbend and Velocity.
For simple parts, I've been using Performance mode with the a Sforzando crescendo assigned to the highest velocities (it kicks in around 115) for swells. I have it set to Smart Voice Split, which voices the section elements as you would arrange them (Trombone is lowest, then Sax, then Trumpets at the top) if I choose to play a chord which is a great feature! I also have the Trombones and Sax dropped an Octave to give a bigger sound which works well on single lines.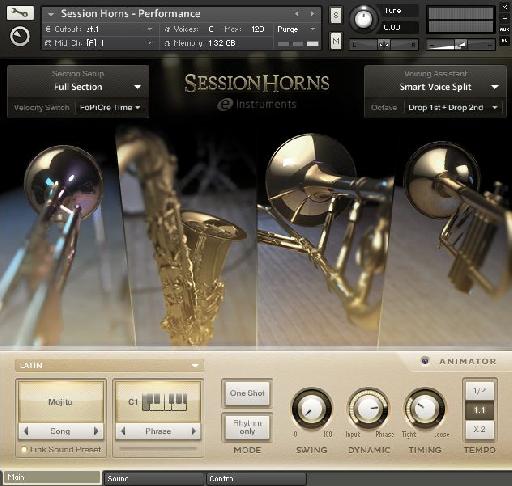 For this example I've got a vintage horn sound by choosing Vintage Horns in my Section Mix and a Vintage Master effects chain I've also taken off the Reverb.

I'm using CC11 to crossfade velocity and have Doits/Fall on release.

I've recorded a typical funky horn part here that uses some octave stabs. The swell is the Sforzando crescendo for the chord which benefits from the Smart Voice Split. After that I have a melodic phrase and the back to the stabs.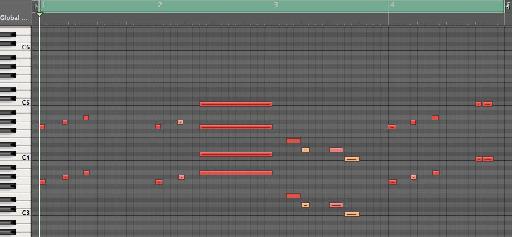 Embellishing The Parts
Now that's all well and good, but we can do better than that. Although Performance Mode gives you a few options on different articulations, there will come a time when you'll want to use more variations. You can do this by simply adding a Single Articulation version to Kontakt. I've chosen the Grace Note articulation. I've set up my voicings the same as my Performance version too.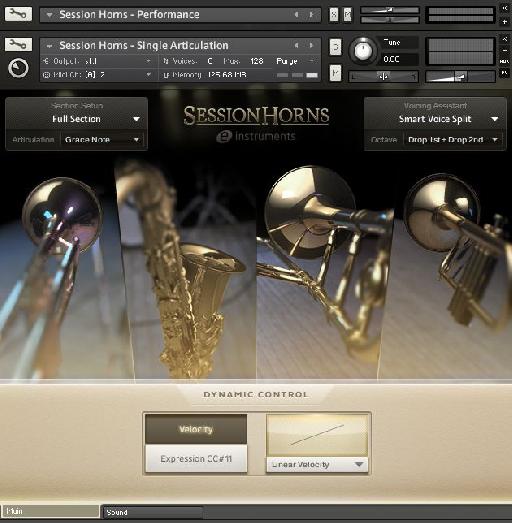 And my effects the same as well.

My Grace Note is on MIDI Channel 2 in Kontakt. To access this in my sequencer (Logic) I just select the notes I want to use this articulation and change their MIDI channel to 2 in the Event List.

Now I get a nice bend up into my notes on my melodic phrase. We can now go a step further and add some Falls using some PitchBend on some of the notes. These will take effect when the notes are released.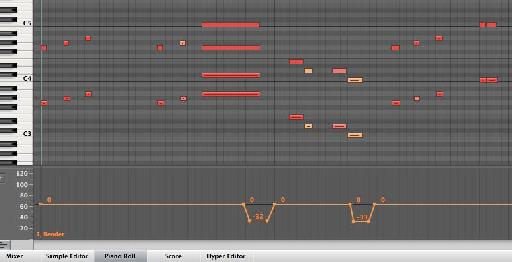 I could then add another Single Articulation instrument to Kontakt and put in a Rip up to the last stabs. This is on MIDI Channel 3.

I'll extend the notes out a bit and change their MIDI channels to 3.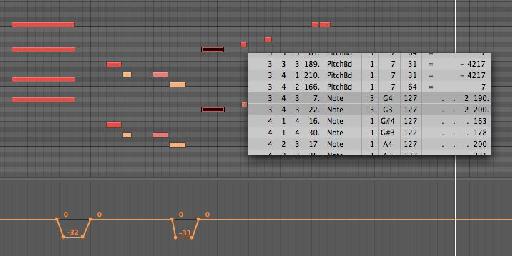 We've now got a much more interesting and realistic part. Working this way with Kontakt Mulits by assigning notes to different MIDI channels is pretty easy and keeps things nice and tidy part wise. Not dissimilar to Key Switching.
Save Your Multi
You can always save this combination as a Multi so you don't have to set it up again. Just go to Files > Save multi as...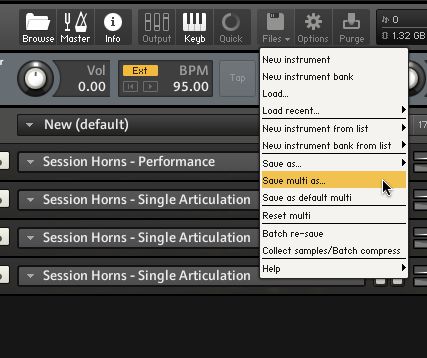 Create a new folder called Multis in your Session Horns install folder.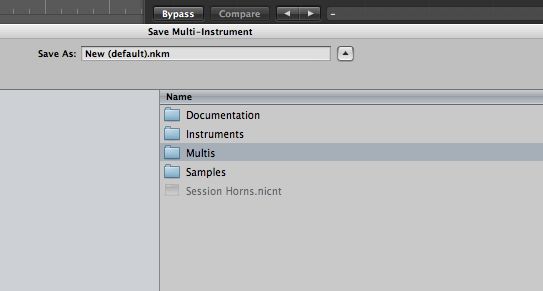 The next time you open Kontakt you should see it in the Browser.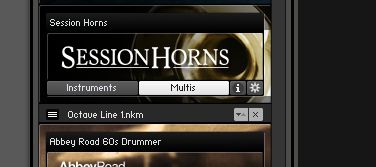 Easy!